Rideshare services like Uber, Lyft, and others are a growing trend and constantly making headlines. However, the concept of rideshare services is still new and unclear for many riders out there. TaxiFareFinder has created a basic, generic explanation of how to take advantage of these new service offerings; our walk-through of how to take a rideshare applies to all services out there, although the app details and interface may differ. Ride on!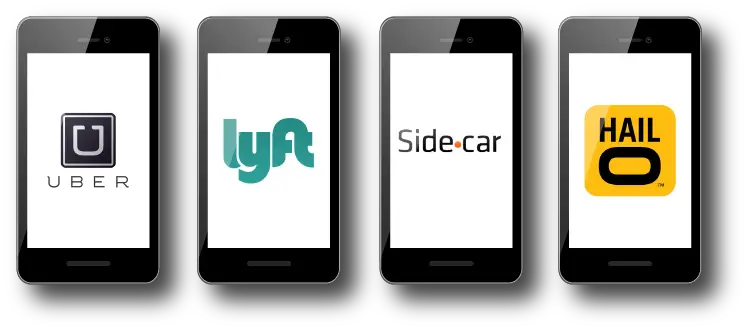 Download chosen rideshare app from the app store.
Create an account. Enter your email address, phone number, and credit or debit card information. Be sure to enable location services when the option appears, as this will allow for more accurate GPS capabilities when requesting a ride.
Fill in the details. Once you have completed account creation, you are ready to take your first ride. You will need to set your pickup location; an address will be auto-populated based on your GPS location but double check to make sure that it is accurate. You can input an address manually if it is incorrect. Next, you will need to choose which level of service you want. For most apps, you are able to choose different types of services based on vehicle type, size, and cost. For example, Uber offers several options including: low-cost uberX, larger-vehicle uberXL, and premium Black Car.
Request your ride. Once you submit your request, a nearby driver is notified of your pickup location. A time estimate will be provided and you will be able to watch your driver arrive utilizing their GPS location. All details surrounding your driver and ride will be provided, including: driver photo, contact information, vehicle make, and license plate number.
Enter your end destination. Input the address of your final destination while you wait for your ride to arrive. This will save time and provide a route ahead of time.
Enjoy your ride. Locate your ride and hop in the vehicle. The GPS will provide the driver with a route, but you are able to suggest a better way if you wish to. Once you arrive at your destination, simply exit the vehicle. You do not need to pay the driver or tip; cost will be taken out of your debit or credit card automatically. Expect to receive a receipt via email with a breakdown of the ride, including fare and route explanation.
Rate your experience. You will be prompted to rate your driver after each ride for most rideshare services. If you had a bad experience, you can express this using the star rating system and also by writing a note to the company. Most companies take complaints very seriously and will respond quickly to any negative feedback.
A few notes for those unfamiliar with rideshare apps.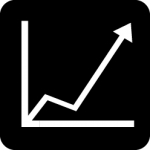 Surge pricing is a term necessary to understand, as this could seriously hurt your wallet. At times of high demand or severe weather conditions, fares are increased to provide an incentive for more drivers to get on the road. The rideshare app will notify you of the surge when you request a ride. The total cost of your ride will be increased by a multiple or a percentage of your total fare, depending on the app. For example, Uber uses multipliers, 2.5x the normal fare, while Lyft uses percentages, 150% of your fare.  You can choose to wait out the time of high demand, when fares return to normal, non-surge pricing, or choose to pay the inflated price.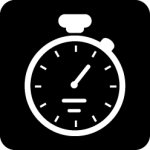 Ride Cancellations have fees associated unless completed in a defined timeframe. Although it varies from app to app, the cancellation timeframe for most rideshare services is within five minutes of requesting.  If the ride is not cancelled within this timeframe, a fee starting at $5 will be taken directly out of your account on file. However, if the driver gets lost or exceeds the original arrival timeframe, you may also cancel without repercussions.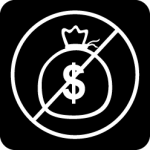 Cash transactions should never occur when using a rideshare service. It feels strange to not leave a tip, as this has been customary with taxi rides, but never feel pressured to leave a tip. Driver compensation is factored into the fee that is withdrawn directly from your account on file.