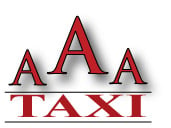 Bienvenue au TaxiFareFinder de AAA Taxi San Antonio, TX. Cette page calculera le tarif de votre taxi grâce aux taux de taxis de San Antonio, TX. Pour commencer, saisissez les renseignements de votre trajet dans les champs sous la carte.
Tous les résultats sont des montants estimatifs et peuvent varier selon des facteurs externes comme le trafic et le climat.
Les montants estimatifs des tarifs de TaxiFareFinder sont connus pour être les plus précis de tout site Web de taxis.
Découvrez pourquoi
.
Votre dernier montant estimatif de tarifs avait une erreur. Veuillez essayer de nouveau.
Listes à la une
Information sur le tarif
Information sur le trajet
Remarques
Add $1.00 from 9PM to 5AM
Add $1.00 from airport
Tolls & surcharges may apply
Combien coûte un taxi à San Antonio International Airport (SAT), 9800 Airport Blvd, San Antonio, Texas, 78216, United States of America dans AAA Taxi San Antonio, TX, TX?
Routes
Enter Start/End Locations
Popular Taxi Fare Estimates for San Antonio, TX