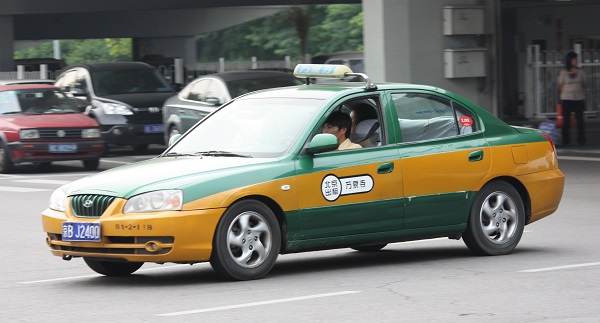 China is a huge country with a large tourism industry. Traveling around the cities and the country can be daunting if you don't speak Chinese, but you shouldn't let that stop you. Chinese taxis are easy to use and almost always the fastest way to get around.
Taxis are easily distinguished from other cars in China because they are a bright yellow, red, or green with a, usually, white cloth interior displaying an LED flag in the front…
---
Cancun is a tourist destination for people looking to get away and relax, but it is also a place with locals getting to and from jobs, errands, and daily activities. Taxis are an important part of the transportation system in Cancun, but it can be a little daunting if you're a tourist, especially, if you don't speak Spanish.
Taxis are all over Cancun and can easily be hailed. They are harder to track down during rush hour times…
---
This article first appeared on RideGuru. It is a great message to spread and may help save lives!
Cycling, or riding a bicycle, is a great way to get around, commute, be outside, and get some exercise. It has been a very popular way of getting for over a century. Europe is known for their cyclists. Amsterdam has more bicycles than citizens. There are so many upsides to bicycling around, but there are downsides too. Cyclists are a…
---
Today, the words taxi and cab are used interchangeably by people around the world. History has made the differences non-existent for most, but some do still perceive a difference between the two words.
Before cars, people used to get around by way of horse or horse drawn carriage. Cabriolets were a for-hire means of transportation, and they were a horse drawn carriage. Traditionally, it was a small two wheeled carriage with a roof to protect passengers from…
---
Taxis are a great way to get around whether you are a local or a tourist. They are a fast and, often, affordable way of getting where you need to go. There are a few ways of snagging a taxi.
In big cities, the easiest and fastest way to hail a taxi is right on the street. Different cities have different ways of hailing taxis. In cities like New York City, San Francisco, and Chicago…
---
Taxis in New York have strict guidelines regarding the vehicles and fares. There are several ways you can identify illegal taxis so you avoid them at all costs.
In New York City, there are 13,587 working taxis. Each one of these taxis are legal and displays a medallion. Medallions are a signature of legal taxis in New York City. If there is no medallion on the taxi, do not get in the car.
…
---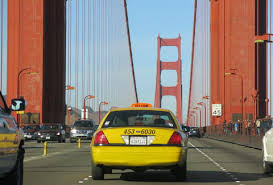 If you find yourself in San Francisco without a car, taxis are a great way to get around. It is a very crowded city, so renting a car and finding parking where you go is a huge hassle. Taxis are affordable and convenient in this gorgeous and interesting city.
Hailing a taxi in San Francisco couldn't be easier because they are everywhere. If you don't want to hail one, you can…
---
Taxis and shuttles have their own appeal, but they can also have their downsides. Though the two are both forms of transportation, they are starkly different and offer different things.  It is important to choose which option is best for you and your trip.
Taxis can be hailed and can go to a variety of locations. A shuttle has two destinations and does not go anywhere specific.
When you hail a taxi, you are renting…
---
Reno-Tahoe International Airport is a public and military airport three miles southeast of downtown Reno, in Washoe County, Nevada. As the state's second busiest commercial airport after McCarran International Airport, many travelers use Reno Airport during their travels
One of the fastest and easiest ways to get from the airport to your next destination are taxis. Reno-Tahoe International Airport has a dedicated taxi taxi stand to ensure quality, safety, comfort, and ease for people traveling to…
---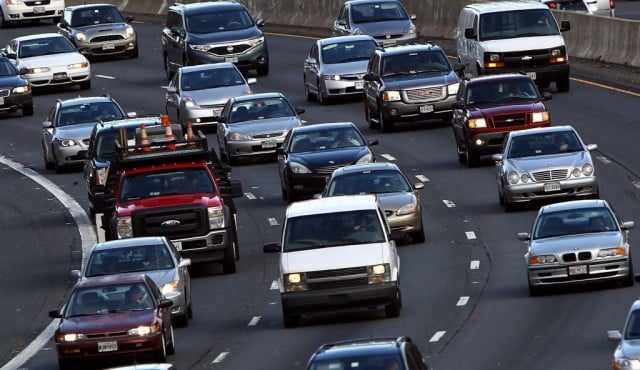 Transportation is necessary; everyone has to go somewhere. But transportation is expensive. If you're a car owner, a car, gas, maintenance, insurance, and more add up to a hefty price tag. If you do not own a car, you still have to get around by way of public transportation or rideshare. Transportation costs money, so how do you lessen the financial burden? Cutting costs can be difficult, and it can take some time and dedication to research.
…
---
Go to Newsroom