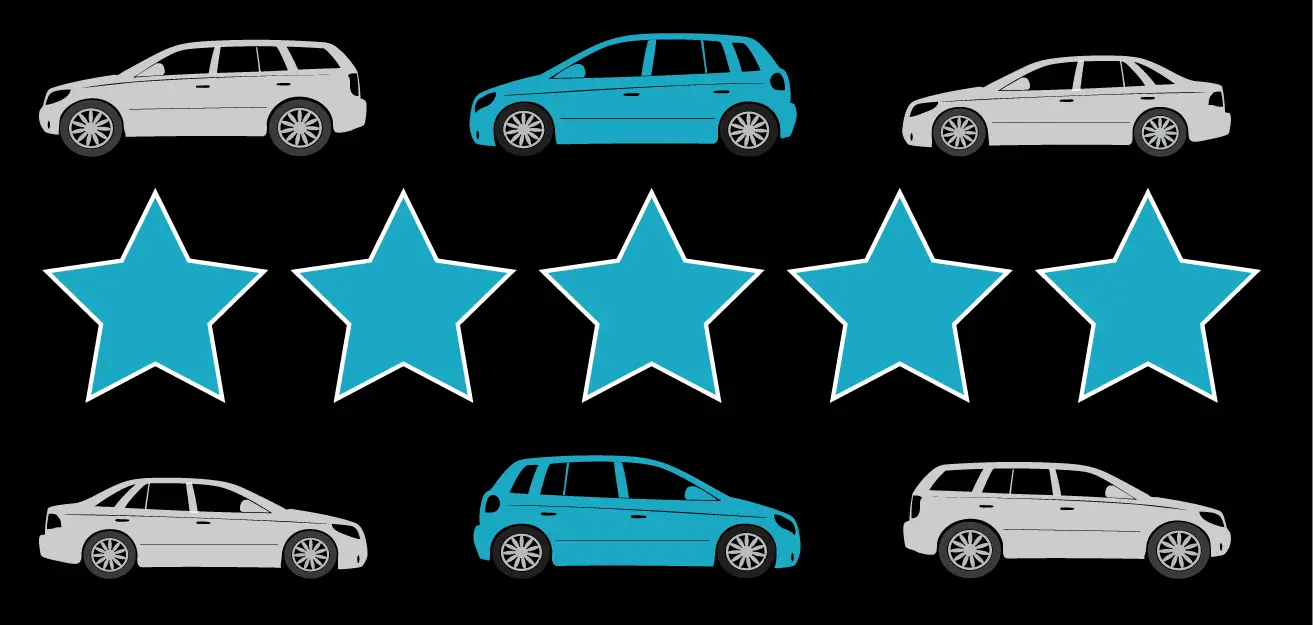 If you are an avid Uber user, then you are aware by now that your Uber drivers rate you as a passenger at the end of each of your Uber rides just as you are encouraged to rate your driver. This rating system is based on a five-star scale, one star being the worst, lowest rating and five stars signifying the best, highest rating. Your rating is displayed in your rider profile and drivers are able to see it when they accept a ride request, unfortunately though, your score is not displayed on your side of the app, making it hard to find your own rating. However, Uber recently released a new feature within their app that makes it easier than ever to find our your score.
Here's how to find out your hidden Uber rating:
1. Open the Uber app on your phone and tap the "Profile Button" in the upper left hand corner.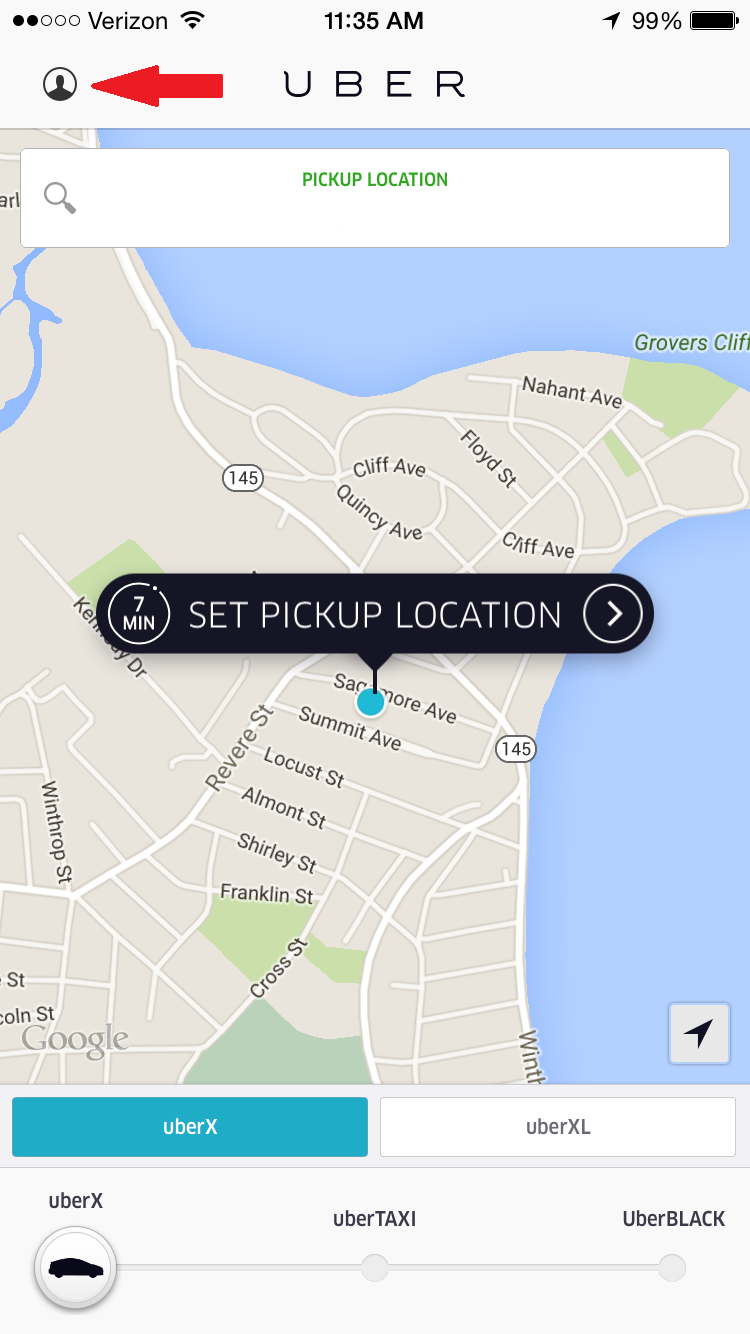 2. Tap "Help".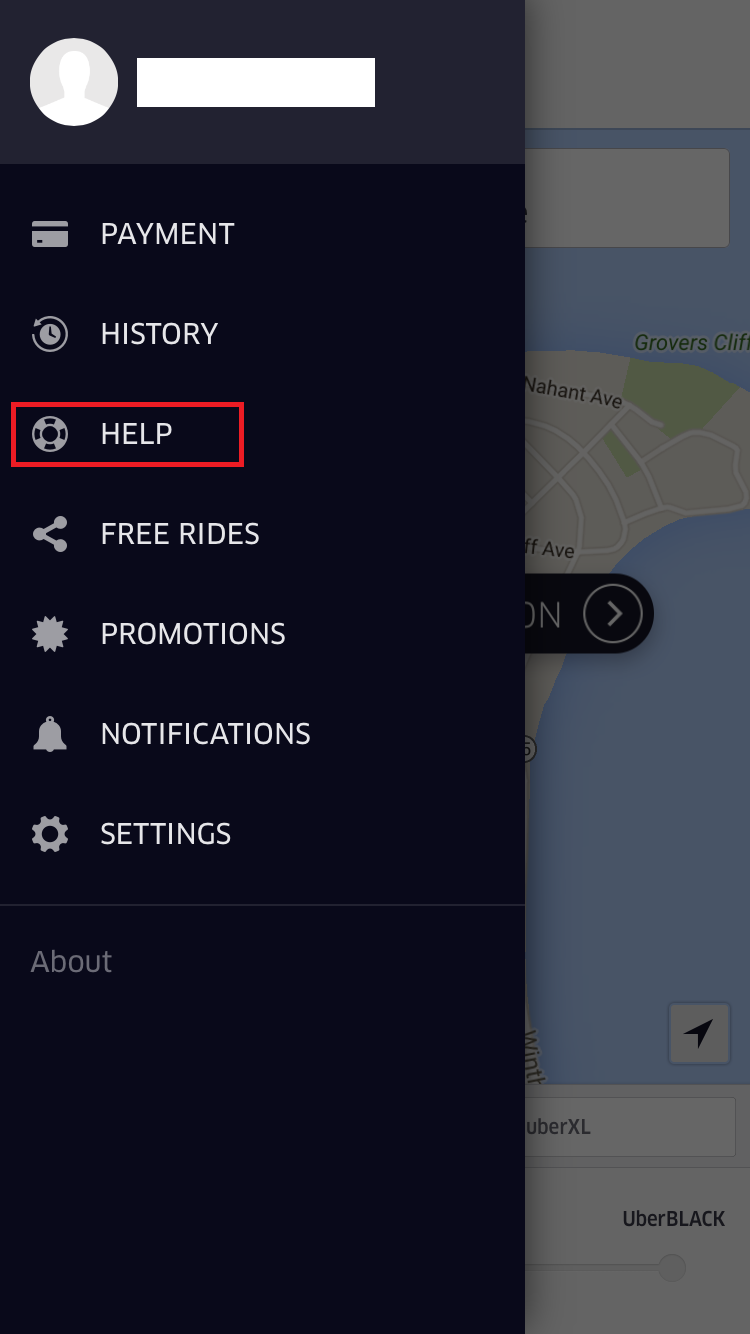 3. Tap "Account".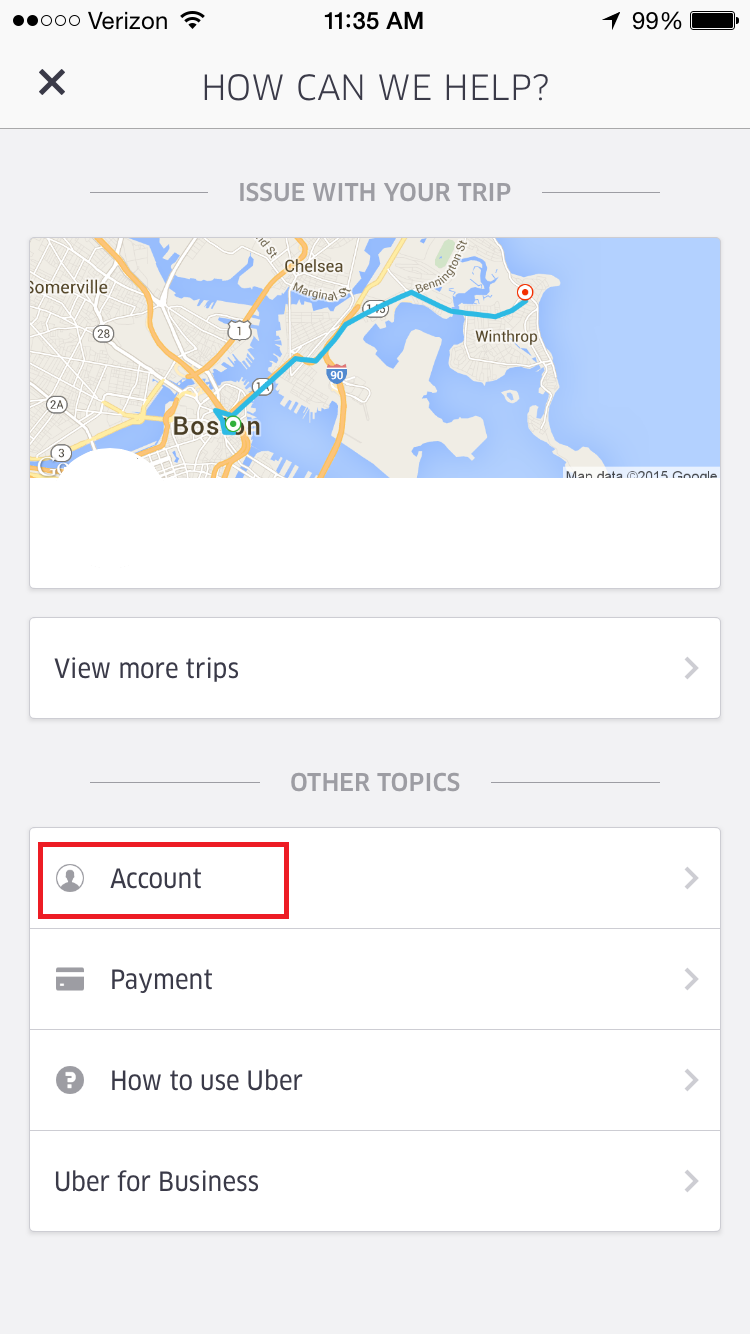 4. Tap "I'd like to know my rating".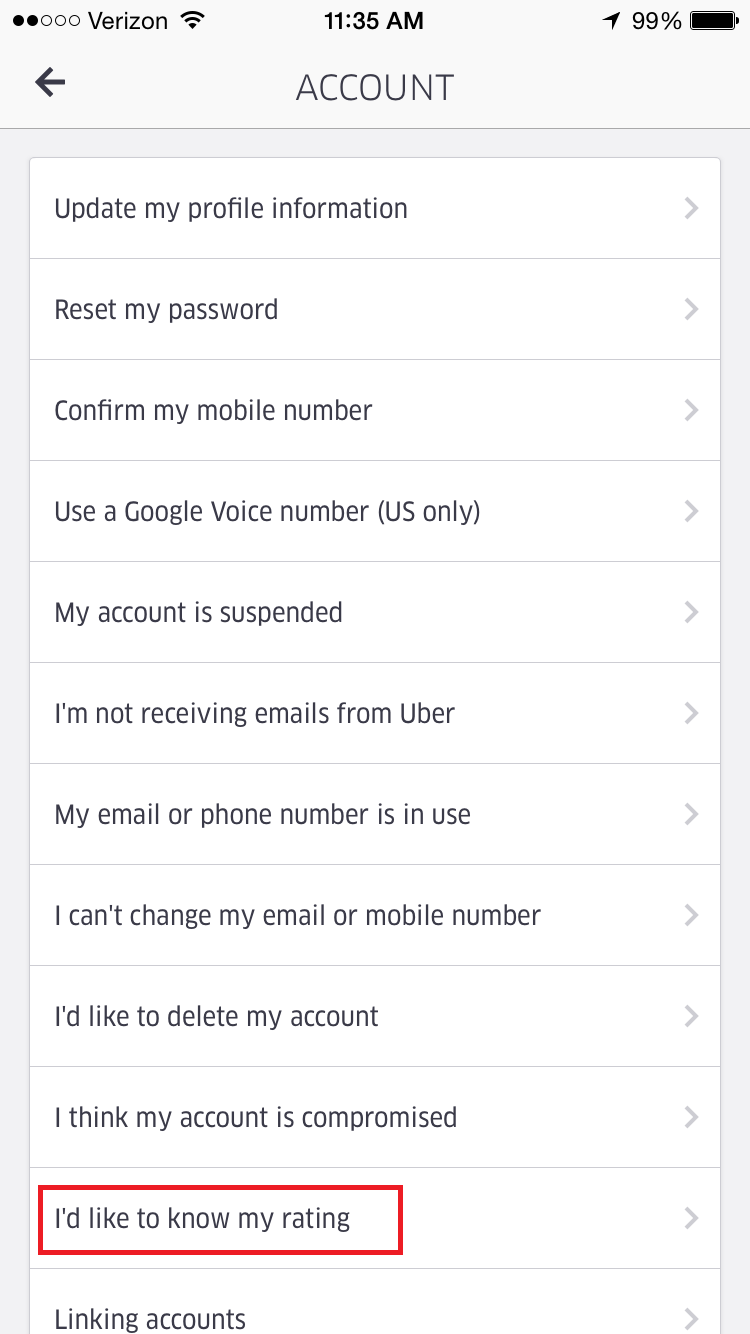 5. Once you have clicked on "I'd like to know my rating", simply tap the blue submit button and your rating will be emailed to you!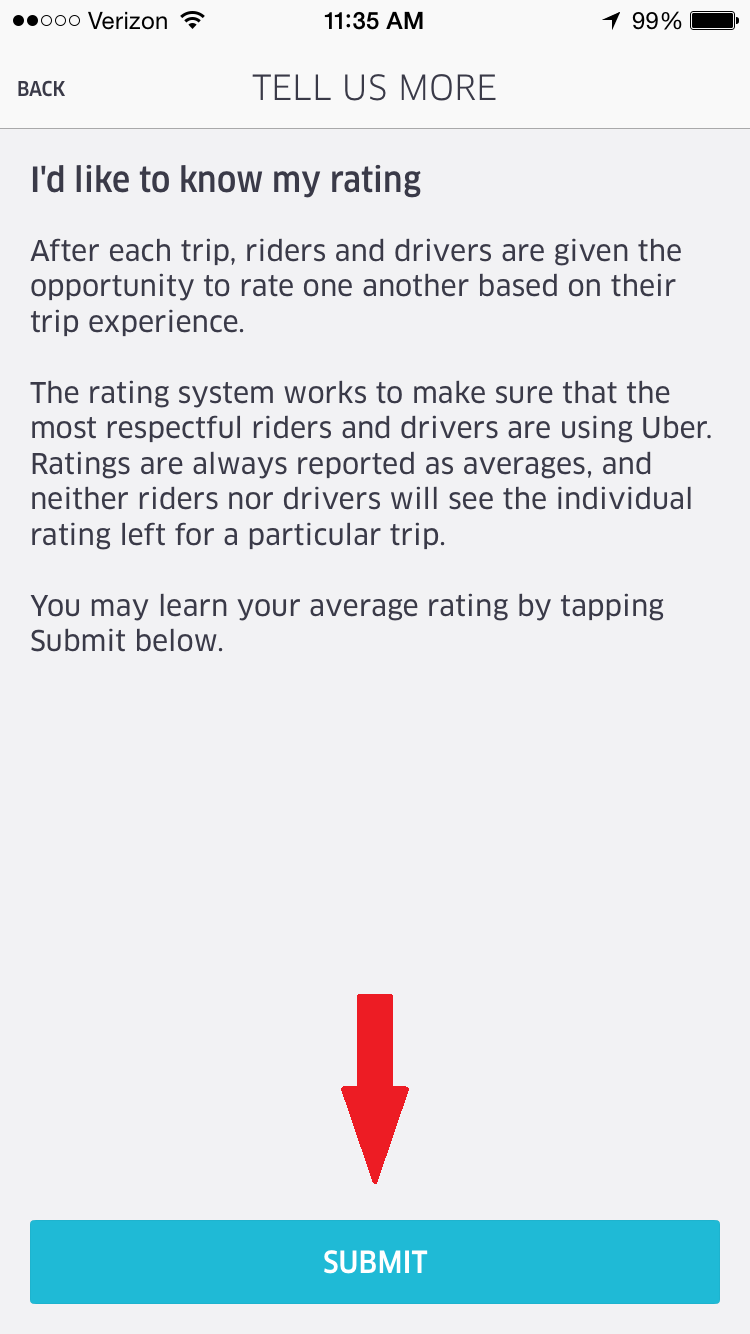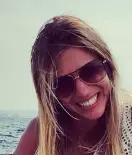 About the Author
Lilly is the marketing manager for TaxiFareFinder.com. She has a dream to travel to 100 countries during her lifetime but meanwhile is filling her time by instagramming pictures of her puppy and trying to figure out how to get an acceptance letter to Hogwarts.