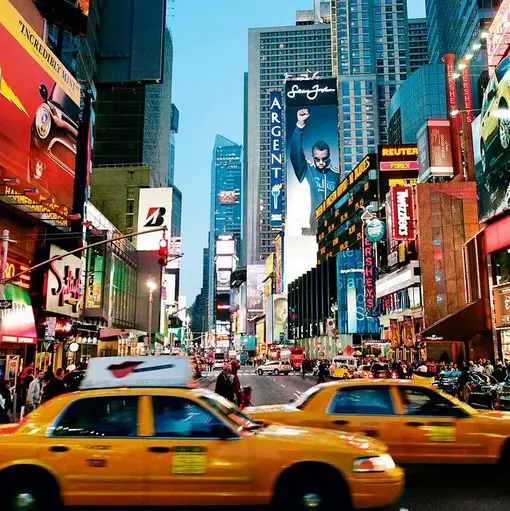 Oh, New York! It's not just America's city, it's the world's city. People travel to New York City for work and for play from all over the world. It has captured the hearts of the millions who call it home and the millions more who have been there. The New York appeal is so prevalent people fall in love with it from pictures, through the television, or from stories. From the Empire State Building to Broadway to Time Square to the Statue of Liberty to Central Park, there is so much to love and see in the City of Dreams. Yellow cabs are an iconic part of the New York cityscape. Uber and other rideshare platforms have been changing how people get around all over the world, but Taxis still remain a strong industry in New York City.
Uber has taken over the transportation scene all over the world. However, hailing a yellow cab in New York City is still easier than waiting on an Uber. All you have to do is walk outside and raise your hand to summon a taxi and with the thousands of taxis that traverse the NYC grid, you are bound to get one very quickly.
The argument many people make for taking Uber is the pricing. Prices are often much lower for Uber than traditional taxis. However, in New York City this is not the case as the two services have very similar pricing and during busier times Taxis usually end up being even cheaper than Uber. For every taxi ride, there is a base fare of $2.50. During the hours of 4:00 pm and 8:00 pm, there is an additional $1 surcharge. Between the hours of 8:00 pm and 6:00 am, it is an additional $.50. For every ⅕ of a mile after it is $.50 going above six mph. Going under six mph or at a stand still there is a $.50 charge for every two minutes. There is no per person or luggage charge, but if you do go through a toll, you are responsible for that fee. Taxis accept credit cards, but it may be easier to simply pay in cash. However, keep in mind that most drivers do not accept bills over a $20 bill. Just like Uber drivers, bartenders, waitresses, and bellhops, you should tip your taxi driver. They are hard workers and a 15% tip is the industry average.
The Big Apple has so much to offer. It is a city people love around the world. The yellow cabs are a part of what makes the city so special. With prices between Ubers and taxis being so similar, why not hop in an iconic yellow cab? You can always find a taxi fare estimate at TaxiFareFinder.com to see how much it will cost or use RideGuru to compare the cost of an Uber to a taxi for your journey!