At TaxiFareFinder, we love everything taxi related: from funny stories to stunning photographs.  Below are a few of TaxiFareFinder's favorite taxi-related blogs and photo galleries.  We truly enjoy reading the wild tales of cabbies and viewing the amazing photos that capture the essence of the life of a cab driver.  These sites are definitely worth browsing through; we hope you enjoy them as much as we do!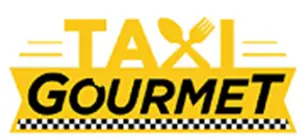 Taxi Gourmet: Taxi Gourmet is a unique blog written by Layne Mosler, food lover turned cab driver.  Layne travels to cities around the globe, hops in a taxi and asks these cabbies to bring her to their personal favorite inexpensive restaurants.  What has resulted is the discovery of amazing meals at hole-in-the-wall restaurants that are often overlooked.  Since beginning the Taxi Gourmet project, Layne has travelled to cities including Berlin, New York, Buenos Aires and Rome, while also taking a break from travelling and becoming a yellow cab driver herself.   Between her blogs and upcoming book, Layne is certainly convincing in her belief that "no one knows a city better than a cabbie."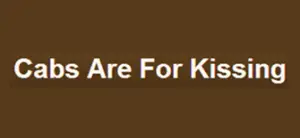 Cabs Are For Kissing: Eugene Salmon, a seasoned New York City cabbie driving since 1977, shares his experiences of driving around one of the busiest and most hectic cities in the world.  His blog includes a range of stories, from outrageous middle-of-the-night pickups to touching encounters with New Yorkers.   He has recently released a book, Confessions Of A New York Taxi Driver, which includes more original stories about Eugene's experiences as a cab driver written as if the reader were a passenger in his cab.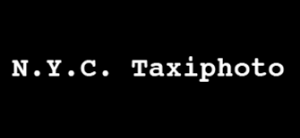 N.Y.C. Taxiphoto: NYC Taxiphoto takes a different approach to traditional blogging, combining stories and tales while on the job with original photos.  This blogger brings the experiences of a cab driver to life, capturing the essence of New York City living through the large collection of pictures taken on the job.  Readers are able to feel as though they are in the cab, driving through New York City, while browsing through this cabbie's portfolios from 2006-2010.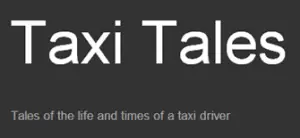 Taxi Tales: Taxi Tales, described as tales of the life and times of a taxi driver, is contributed to by two different taxi drivers, Bob and Bill.  These two cabbies chronicle their experiences while on the job, sharing their thoughts on passengers, recent events and news.  With a mixture of written stories, pictures and videos, readers are able to be a part of these taxi driver's shifts.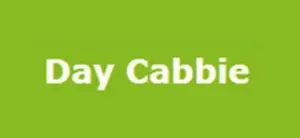 Day Cabbie: Day Cabbie shares the stories of one of the few female taxi drivers in San Francisco; after growing bored with working in an office full-time, she began driving part time in 2006.  Her blog posts are recaps of the people she meets while taxiing around San Francisco, some tug at your heart strings while others are quite hilarious.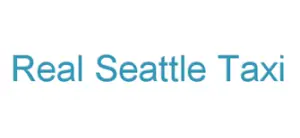 Real Seattle Taxi: Written by a witty and opinionated cabbie in Seattle Washington, Real Seattle Taxi displays the thoughts of one driver on topics including the taxi industry, generous passengers and events in his home city.  This well-written blog provides an interesting point of view and take on the life of a cabbie.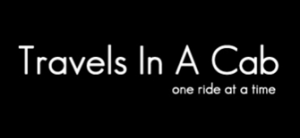 Travels in a Cab: Travels In A Cab is a truly unique blog written by a man with an obsession for cars with personality (in other words: old, beat-up automobiles) and his coveted New York City cab.   This blogger purchases a retired NYC cab, uses it to travel around the country and recounts the huge amount of publicity and attention received by this abandoned and unwanted taxi.   The adventures in his 2006 NYC taxi cab are entertaining and certainly worth the read.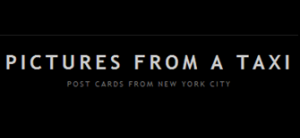 Pictures From a Taxi: Also managed by Eugene Soloman, Cabs are for Kissing blogger, this photo blog is dedicated to illustrating everyday life in New York City.  The compilation of pictures truly brings the city to life, showing the nitty gritty, unbelievable and comical moments of the city that never sleeps.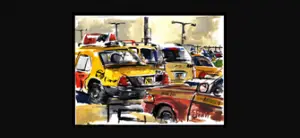 Dmitry Samarov: Although not a conventional blog, the taxi paintings on this site are so stunning that we had to feature them.  Artist Dmitry Samarov captures the raw beauty of the yellow cab in our everyday lives through his original paintings and in his debut book Hack: Stories From a Chicago Cab.