Ever find yourself in a new city where you are unfamiliar with the location of shops, hotels and restaurants? Taxi Gourmet blogger Layne Mosler discovered a way to find the best restaurants in town…and travel to these places at the same time. Layne has made a career out of asking cab drivers in cities around the world where the best cheap food can be found and to take her there! Check out our interview with the taxi and food connoisseur from Taxi Gourmet who knows the best places to eat and the people who will get her there.  
Can you give us a little background on your blog and what you write about?
I like to explore cities by getting into random taxicabs and asking drivers to show me their favorite places to eat.
What prompted the idea for these taxi and food-filled adventures? When did you start writing about these experiences?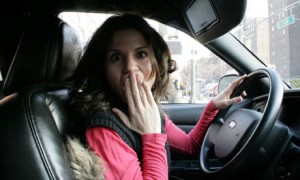 I started Taxi Gourmet in 2007 when I got into a random taxicab in Buenos Aires and asked the driver to take me to his favorite place to eat– I ended up at a fantastic neighborhood steak house that would've taken months to find on my own. I got the idea when I started taking lots of taxis in Buenos Aires – I discovered I was learning more about the city from cabbies than from anyone else I was meeting, and I figured, if they knew so much about their city, surely they know where to find good, cheap things to eat.
So Taxi Gourmet began in Buenos Aires, but you have since featured New York City and Berlin; which is your favorite city? (if you can pick!)
Each city has its own charm. Buenos Aires is wonderful because the taxistas are so spontaneous and open and it's so easy to get into a great conversation there – they are great storytellers. The food the taxi drivers led me to in New York was incredible, and the fun part there is that the food doesn't necessary correlate with a cab driver's hometown (e.g. You can get in a cab with a Moroccan driver and end up at a Cuban place). In Berlin, many people say that cab drivers know as much about Nietzsche as they do about sausage, and I've met a few cab drivers to prove it.
Alright, now for the hard question: which of these cities has the best food, in your opinion?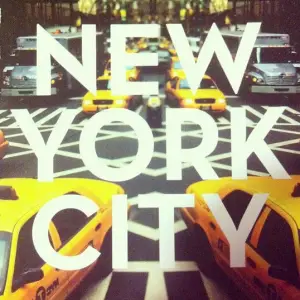 So far, New York is the most extraordinary food city. I love steak in Buenos Aires and doener kebab in Berlin, but I dream about so many of the dishes cabbies showed me in New York: Manchurian chow mein at Tangra Masala in Queens, jollof rice at Papaye in the Bronx, manti at Cherry Hill Grocery in Sheepshead Bay, and on and on!
That all sounds delicious. Tell us about your favorite Taxi Gourmet experience – if you can narrow it down to just one!
Many of my friends in Buenos Aires were skeptical about my project when I told them about it and were convinced that cabbies would take me for a ride if I didn't give them a specific destination. But one time I got in a cab in a neighborhood called Caballito, and the taxista told me he couldn't take me anywhere, because his favorite restaurant happened to be right across the street. He also insisted I get in his cab and let him drive me across the street – and he wouldn't take my money.
Wow, what a fabulous cabbie! While we are on the subject: tell us about your favorite driver you have encountered…and their recommended restaurant.
My favorite driver is now my boyfriend – a Berlin cab driver who took me to an East German cafeteria near Alexanderplatz where they serve a very scary dish called 'Dead Grandma', which is a mixture of aged blood sausage and liver wurst. It tastes better than it sounds.
I sure hope it does! What is your favorite restaurant you have found through your Taxi Gourmet travels – the one you would recommend to a passenger in your cab?
In Buenos Aires, I would recommend Parrilla Pena, which is the first place a taxista ever told me about. It's a neighborhood steak house where the bife de lomo (filet mignon) is perfect every time – and the prices are very reasonable.
In New York, I love baklava from Gulluoglu Baklava & Cafe, on 52nd and 2nd – sour cherry and walnut baklava are both outstanding there. Maybe the best I've tasted anywhere.
In Berlin, there is a fantastic Basilicatan Italian place called Trattoria Muntagnola in the western district of Schoeneberg – they make their own strangolapreti (gnocchi-like pasta stuffed with raisins and pine nuts) and serve it in sage butter.
Yum, those recommendations sound amazing…So after starting Taxi Gourmet you actually became a taxi driver – what inspired this decision?
I met two fierce lady cab drivers in New York who made me think I could drive a cab. I also needed another job!
Has a passenger ever asked YOU for food recommendations?
Yes! One day I picked up a couple from the Waldorf Astoria heading to brunch somewhere in the Upper East Side – they asked me about a good bakery on the way. I had no idea what to tell them. Later on I got better at giving recommendations – I would always tell passengers to try the mujadarra pita (with lentils, rice, caramelized onions and tahini) in the upstairs deli at Kalustyan's- I can think of few ways I'd rather spend $5.
What city is Taxi Gourmet headed to next? How do you choose the cities?
I like to choose cities where I speak the language and/or where there seems to be a well-developed taxi culture. I dream of attempting a series of taxi adventures in Tokyo, where drivers wear white gloves and apparently there are no numbered addresses. I would need a translator, though…I'd also like to check out Beirut, where there is a group of female cab drivers called the 'Pink Ladies' whose customer base is entirely female.
Sounds like you have quite an adventure ahead of you still. You have been featured in many news pieces and even written a book about Taxi Gourmet; can you tell us more about these experiences and what to expect from your book.
My book is called 'Driving Hungry' and it's the story behind the story of the Taxi Gourmet blog: How I started taking so many taxicabs in Buenos Aires and learning so much from the taxistas there, how I transplanted the project to New York and met the lady cab drivers who inspired me to get my hack license. The book also documents my adventures in the driver's seat and my decision to attempt the taxi adventures in Berlin, where I met many cab drivers who manage to make the job a work of art. The book is coming out in 2014.
That's awesome, congratulations! What does the future look like for Taxi Gourmet?
I'd like to continue the taxi adventures in other cities…And who knows? Maybe I'll get a license to drive a cab in Berlin (where I live now).
TaxiFareFinder would like to thank the talented Layne for her support and effort; we truly appreciate her willingness to complete this interview in between travels and drafts of her novel. Be sure to take a look at her blog Taxi Gourmet and check out her book when it is published in 2014. Best of luck Layne!