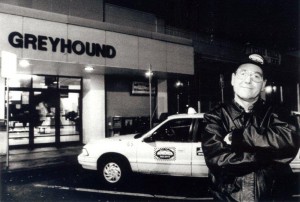 The Transcendent Taxicab brings together a seemingly unlikely combination of spirituality and taxicab driving. In this unique blog, an ordained minister recounts his experiences while on the job, no matter how unbelievable or ridiculous, in a captivating and easy-to-read blog. Be sure to check out his blog site and published works (you will find more information below!)
Taxi drivers come from all kinds of backgrounds. What is yours like? How long have you been driving a taxi and how did you start?
I began driving a taxi cab in June 2004 after I retired from the U. S. Postal Service. I had been a freelance journalist since 1995 and hoped to do that full time after I retired, but the technological shift with digital communications turned the publishing industry upside down and most of the publications that I worked for folded. At the same time I began writing encyclopedia articles about gospel music for academic publishing houses, which pay a nickel a word.
I should mention that in the 1970's I was an ordained Pentecostal minister at a Los Angeles inner city church who booked gospel music artists for concerts at his church. This was after growing up in the Detroit, Michigan suburb of Warren Michigan during the 1960's, where I saw the birth of Motown and after being drafted into the army and honorably discharged became part of the hippie counter culture in Michigan, until moving to L. A. and becoming a Jesus freak.
Because of my experience and familiarity with the way that gospel music intertwined with rock and pop music I reviewed concerts and albums and interviewed pop and rock stars about their music and the way that religion and spirituality influenced it. When I started to drive a cab, the man who hired me and was my boss the entire time told me, "on slow nights you can write your book that you always wanted to write." He said this without knowing anything about me or that I was a writer, so I took it as a sign that this was the right move. I drove a taxi cab for 9 years until March 19, 2013.
Has writing always been a passion of yours?
It first blossomed when I was in the army in 1968. At that time I decided to keep a diary of my life, since I realized that the army was only a passing phase. The last 165 days that I spent in the military and even the first few days after I was discharged were chronicled. Then over the decades I kept various journals and wrote essays, sermons and papers in and out of school about a variety of subjects, until 1996, when I had my first article published in a music magazine called Dupree's Diamond News. The article was a review of a rock festival that included my photographs. I had worked part time as a freelance photographer since the early 1970's and had photographs published before I submitted my first article.
What initially led you to the idea to start a blog chronicling your career as a taxi driver?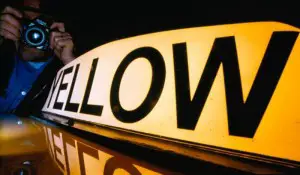 I had been driving a cab for 5 years at the time that I started my blog The Transcendent Taxicab but I had been writing taxi cab stories since the day that I started driving taxi in 2004. I had been writing them down in a journal that I kept. I was a writer and like most writers I kept a journal where I recorded interesting things that took place, ideas that I wanted to remember and stories. When I began to drive taxi, I divided my journal into two and started it from two different directions. The first was the same as it had always been, but the second was only for taxi cab stories. I kept the journal in my cab and jotted down notes or stories as nights progressed. It became an adventure and I found that the more closely I recorded events the more interesting they became. It got to the point that it almost seemed like I began to control how interesting the night became by how soon I wrote the events after they occurred.
I wanted to create a historical document and write a book about all the things that happened while I was driving a cab, because sometimes they were unbelievable. I was driving a couple hundred miles up and down the streets of Salem for 12 hours shifts every Friday, Saturday and Monday from 4:00 PM to 4:00 AM and I saw everything from blood and guts to sex and depravity. I grew up in the greater Detroit area and lived 11 years in Los Angeles, so I knew about crime, violence and danger on the streets. However this was different, because I was picking up a couple dozen or more strangers every night who would sometimes bring their soap opera lives into my cab. I state in my blog at the beginning in December 2009 that I am writing a book and that it will be comprised of 100 chapters of approximately 1000 words each, along with a photograph illustrating it. Then in December 2010 I state that the project is over, and other that a few later entries it was over.
I would bring my notebook laptop with me and work on writing chapters for "Jesus Rocks The World: The Definitive History of Contemporary Christian Music," in between fares on slow nights. I also wrote magazine articles and even transcribed interviews while I drove cab. At one point I was even freelancing for the local daily newspaper by interviewing my passengers about their opinions about a variety of subjects for a monthly business magazine supplement. In 2012 Praeger, an academic publishing house published my book. Articles about it appeared in dozens of publications from my own local newspaper to the Washington Post, Huffington Post and many others.
Can you tell us a little bit about the city you drive in and how you ended up there?
Salem, Oregon is the city that I drove cab in, but that included the entire Willamette Valley, which is over 20,000 square miles. Salem proper, which is where 90% of the calls were confined to is the capitol of Oregon and has a population of a little over 150,000 people. The ethnic breakdown of the population is close to 75% Caucasian, nearly 17% Hispanic and a the rest are Asian, Black, Native American and Pacific Islander. The way that I ended up in Salem was through a transfer with the U. S. Postal Service in 1986.
What is the most valuable lesson you have learned from either a passenger or a co-worker?
When I think about what the most valuable lesson that I learned while driving a cab was I have to name more than one, because I learned a plethora of diverse lessons from a multitude of passengers, predicaments and other drivers. One of the most important lesson that both my passengers and other drivers taught me was to be able to spot a runner and how to deal with them without getting burned. No matter how careful you are you may still encounter runners, but 90% of them can be identified before the taxi leaves the pickup point.
Runners are always flags or they get picked up at a non traceable address, like a street corner, convenience store or gas station, where they usually use a pay phone.Then they always go to another non traceable location, like another street corner, apartment complex or an ambiguous location that they will direct you to. They are almost always teenagers or in their early 20's and are usually male, although there are exceptions. Females will usually use other tactics rather than running. Then there is the gut feeling that I became aware of over the years that was correct most of the time.
After hearing stories from other drivers I found that the circumstances were pretty consistent. The way to deal with a potential runner is to ask for money up front. A runner will always resist paying and accuse you of whatever they can think of from racism to not trusting them. In some cases they will say that someone on the other end will pay, whether it's their mom or friend, in which case I tell them that I need to talk to them on the phone to confirm this. If for some reason the phone doesn't work then I require ID that I copy and keep a record of or collateral, like a watch, their shoes or other valuables. If none of the above worked then I'd refuse to drive them.
But the biggest lesson that I learned was that sometimes you will get burned no matter how careful you are. That is why I came to realize that being a taxi cab driver is more of a ministry than just an occupation. That is why not everyone can be a taxi driver, if you don't want to help people, then it's not the job for you. I worked in a church as an ordained minister for 4 years and during that time I didn't help as many people as I helped in my cab in a month. Taxi driving fulfills the Great Commission of Jesus because it affords the opportunity to go into the highways and byways of the world and pick up good people, bad people, crazy people, sad people, happy people, all kinds of people that need everything from a ride to their destination to direction for their lives.
Can you share you all-time favorite story about a passenger over your years of driving?
Every so often you end up in a situation where you have to forget about getting paid and end up going the extra mile without collecting the fare. In December 2009 about a week before Christmas I got a call to pick up a woman named Mary at a residence. It was about 10:00 PM on a Friday night and the rain had just stopped and the temperature was dropping to below 40 degrees. When I pulled up in front of the address there were already people standing on the side walk, so I put my cab in park, put the flashers on and turned on the meter. There were three people talking loudly, two men and a woman.  The woman looked to be in her mid 40's and I assumed that the men were her husband and young adult son. I normally get out and open the door for ladies, but the two men approached the cab before I could get out, so I rolled down the window to talk to them. At the same time the woman opened the front passenger door and sat in the seat next to me. As she closed the door the younger man started talking.
"Don't drive her, she doesn't have any money."
At the same time the older man was telling the woman to get out of the cab. I hate being in the middle of a domestic dispute where I'm forced to make a hard decision, but that's what it came down to. I asked her if she had any money and she said that she had a credit card. Normally if you're suspicious of a passenger's credit card, you estimate the fare and run the card in advance to see if it will work. However, because of the chaotic situation I decided to side with the woman. Over the years that I drove a cab I helped a number of battered and abused women escape their assailants by helping them make their getaway, even to the point where their husband or boyfriend jump on the cab to prevent me from leaving, so I asked her if she was ready to go and she said yes.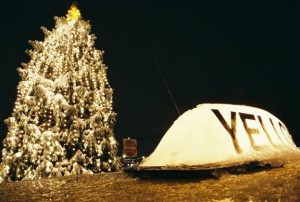 I asked her the destination address as we drove off and the men screamed for my passenger to return, but they only stood in the middle of the street waving their arms without running after us. I knew that I probably wouldn't get paid, but didn't care. Mary sat next to me crying in a low subdued tone as I took the shortest and quickest route I knew and when we arrived at the destination address, she handed me her credit card but when I ran it, it came back invalid.  Then she got out of the cab and said that she would borrow the money from her friends. She walked up to the building in front of us and knocked on the door of an apartment on the ground level that I could easily see.
She pounded on the door, but nobody answered, so she went to a window and began to pound on it while loudly pleading for someone to answer the door. She got louder and became hysterical and crying, so I decided that I didn't want to make her any more miserable than she already was, so I quietly drove off and told the dispatcher that I had a $9.10 no money and to put me back down with a bad call.
The following Friday night at around 9:00 PM I got a call for an address that I was unfamiliar with that requested me personally as a driver. When I knocked on the door of the house a woman answered and handed me an envelope and said that it was from Mary and she wanted to thank me for helping her out the week before. When I opened up the envelope there was a Christmas card with a $20.00 bill inside. The Christmas card said. "Thank you for helping me. Have a Merry Christmas. Mary."
What would you say is the best aspect of being a taxi driver? What is the worst?
The best aspect of being a cab driver is the freedom that the job offers in comparison to most jobs. On slow nights you can do whatever you want in between calls, including relaxing, just driving around, doing errands, talking to other drivers, getting something to eat, listening to the radio, reading a book, writing a book or article, taking photographs or anything else as long as you are available for calls. Then when it's busy you are driving dozens of different people who bring their world into your cab for ten or twenty minutes throughout the night offering a never ending diversity of conversations, situations and destinations.
The worst aspect of being a cab driver is having to deal with crazy out of control people and situations that can lead to physical and emotional trauma and in some cases even the death of cab drivers.
If you could shout out one piece of information or advice to all taxi riders in the world, what would it be?
Be nice and tip well!
What are your plans for the future now that you no longer drive a cab? Do you plan on continuing to write and blog?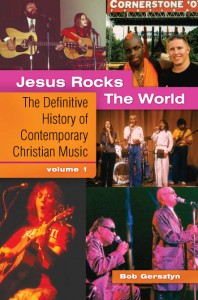 Yes  for both of those. Even before I published my book, "Jesus Rocks The World: The Definitive History of Contemporary Christian Music," I began a blog using the title. I have a book of interviews with pop, rock, blues, gospel and other art forms, which also includes my photographs, that my publishing editorial board is considering for publication. I also have a variety of other writing projects that I've been working on over the decades, and I'm always open to new projects, when time permits. If anyone is interested in getting a copy of my book "Jesus Rocks The World: The Definitive History of Contemporary Christian Music," go to any book website like Amazon, Barnes and Noble or Google the book title with my name and find the best deal.
A big thank you to Bob for his time and his participation. We loved working with him and encourage you to check out his other work. Honest and hard-working taxi drivers like Bob make our job easy!