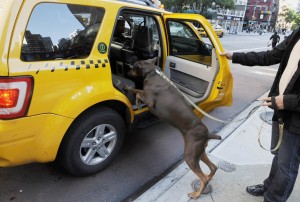 If you live near a city with a dog, chances are you have wondered more than once if your furry friend can join you for a taxi ride across town. Let's face it, when you are in a hurry jumping in a cab sounds exponentially better than trying to navigate public transportation while dragging your pup along with you. Being animal lovers ourselves at the TFF office, we decided to do a little research and see what the correct protocol is for taking your four-legged friend along for a cab ride. Here is what we found out!
Most cities in the United States do not require taxi drivers to allow dogs in their cabs, unless your dog is a service animal. Basically, your dog's ability to ride in a cab rests completely with the taxi driver. With this knowledge (and after calling a few taxi companies), we compiled the best advice for finding a pet friendly taxi driver!
Call a taxi company ahead of time. Most taxi companies are used to customers requesting to bring animals along for the ride. If you call ahead of time, the dispatcher can make sure to send a dog friendly taxi driver right to you. Make sure to be honest about the size and breed of your dog as some drivers might only be ok with certain types of dogs!
Utilize taxi stands. If there is a taxi stand near you, go up to the taxi driver in the front of the line and ask if it would be ok to bring your dog. If the driver says no, you have a whole line of cabs to go down and ask! Most cab drivers will see your dog behaving nicely as he walks beside you and won't have a problem giving a ride to your friendly pal!
Show off your well behaved dog. If you do have to hail a cab on the curbside, make sure your dog is sitting very nicely beside you. If your dog looks calm and well behaved, drivers will feel more comfortable stopping and picking up you and your dog!
Bring a towel. If your dog is a big shedder or loves to dig holes at the park, make sure to bring a towel or blanket to put over the seat. Cab drivers are notorious for taking pride in their clean cars and if you try to hail a cab with a wet, muddy dog chances are slim that you will find a ride.
Bring a carrier. If your dog is small enough to fit in a carrier that you can hold or place beside you, definitely use it! Most cab drivers have zero problems giving a lift to a dog if it is contained within a carrier.
Tip nicely. If you get a driver who is happy to have your dog in their car, make sure to show them you appreciate it!
Lastly, with rideshares gaining in popularity we wanted to make sure to share the "dog protocol" for each major rideshare company. The rules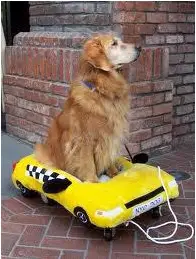 are more or less the same as taxis and we recommend following the above advice no matter which company you choose to use!
Most drivers are happy to accommodate pets, but ultimately the decision is theirs.
If you'd like to travel with your pet, we suggest calling your driver as soon as your request is confirmed to coordinate. We recommend bringing along a crate or bag to minimize any mess.
Please note: all drivers are required by law to transport registered service animals. If you experience issues using Uber with your service animal, please reach out to us by reporting an issue with your trip.
We love your four-legged friends, but ask you to keep in mind that not all drivers are comfortable with having animals in their car. If you want to bring your pet along with you, make sure to call the driver once they have accepted your request and inform them of your companion before they come and pick you up. Tons of our drivers are comfortable with Fido and Spot, but some may have allergies or concerns about their vehicles, so it's always best to check in with them first!
If you are traveling with a service animal, see our policy here.
Your pets are often welcome by Sidecar drivers. Please give your driver a call upon requesting the ride to make sure your pet is allowed in the vehicle.
To see which taxi or rideshare company is cheapest in your city use our RideGuru Fare Estimator!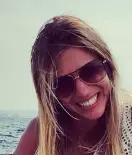 About the Author
Lilly is the marketing manager for TaxiFareFinder.com. She has a dream to travel to 100 countries during her lifetime but meanwhile is filling her time by instagramming pictures of her puppy and trying to figure out how to get an acceptance letter to Hogwarts.