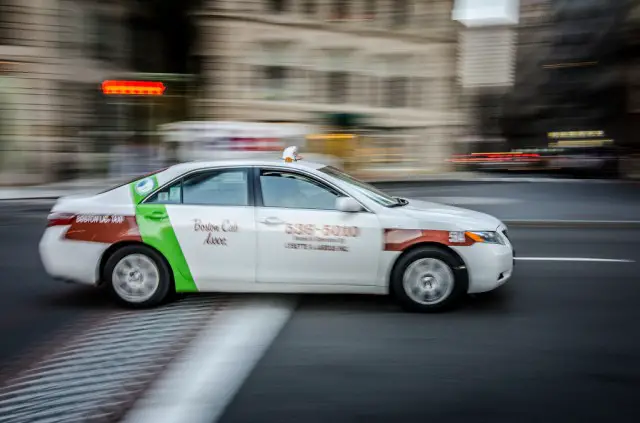 Hailing a Taxi
Hailing a taxi in Boston is, generally speaking, fairly easy. Most of the time (in the more densely populated areas of the city) you will be able to hail a cab off the street in a matter of minutes. Hailing a taxi is the same as it is in most cities; you simply step out onto the curb and raise your arm when you see a taxi advancing. Most cabs have rooftop lights indicating whether they are available or not but the majority of cabbies in Boston do not use their rooftop lights so you can never be sure if a cab is for hire. Just keep on raising your arm at any taxi coming your way and one will pull over!
If you would rather not attempt hailing a taxi in Boston, walk to the nearest taxi stand and grab the first taxi in line. Taxi stands are located near many of the city's popular destinations, including Faneuil Hall, Copley Place, South Station, North Station, and Back Bay Train Station. These taxi stands will be identifiable by a taxi stand sign. Lastly if you are near a hotel, ask the concierge or doorman to call a taxi for you and most will be happy to.
Rates
Taxi rates in Boston are some of the most expensive in the country! See the metered rates and fees below.
Metered Rates
$2.60 for the first 1/7th mile or less
$0.40 for each additional 1/7th of a mile
$28.00 for each waiting time/hour
$2.60 for Flat Rate / Mile
Surcharges and Fees:
Add $2.25 for all trips to/from Logan Airport
Add $5.25  for all trips through Harbor Tunnels (Callahan, Sumner, Ted Williams)
Suburbs within 12 miles of Boston operate on metered city fares whereas suburbs outside of this distance operate on a flat fare basis. Some of these suburbs have their own local cab services which are usually slightly more expensive. If you are traveling to one of these outlying suburbs and would like more information on the flat rates please visit this page here: http://www.taxifarefinder.com/info.php?city=Boston
FAQ's
How many taxis are there in Boston?
There are currently 1,825 Taxis operating in Boston.
If I lose something in a taxi, what do I do?
If you have the information of the taxi company that you used contact them directly. If you cannot remember the taxi company contact the taxi hotline at 536-TAXI
Do you tip the taxi drivers in Boston?
Yes, please tip around 15%.
Can you smoke in the Taxis in Boston?
No, all licensed taxis are smoke free. This means neither the driver nor the passenger is allowed to smoke inside the vehicle.
Airport to City Center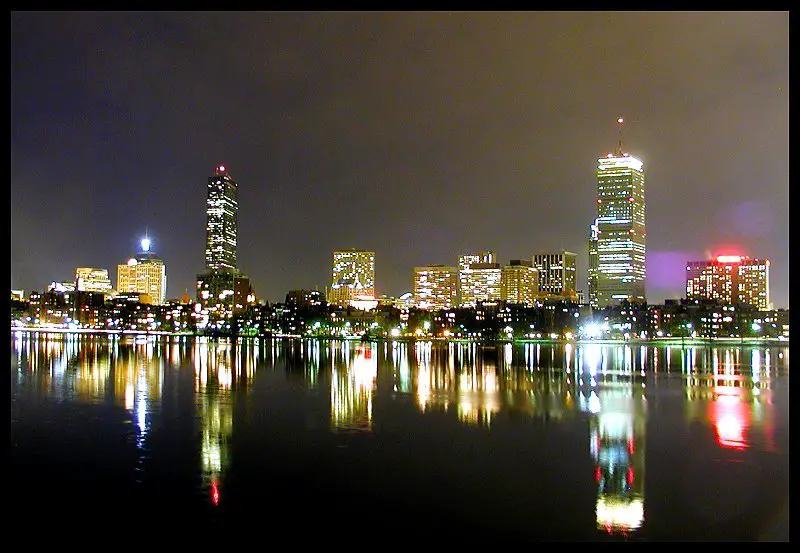 Taxis are usually plentiful at Logan airport and can be found at the airport taxi stand. If you require assistance see a Massport Ground Transportation agent, located outside of each terminal on the arrival level. A typical fare from Logan Airport to Boston City center is around $30-$35. All fares to or from Logan airport are charged a $2.25 airport fee.
Station wagons and accessible taxis for persons with disabilities are available upon request at Logan Airport. These taxicabs are entitled to an additional $5 fee if a passenger has excessive luggage, skis, or boxes.
Dispute
If you have a dispute or complaint you can call the Hackney Unit at 617-343-4475 or fill out a form here. Make sure your always get a printed metered receipt with the cab number, date and time!