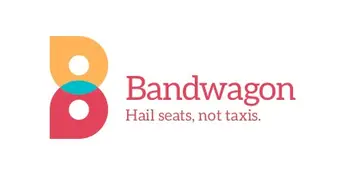 The rideshare industry has truly become a modern day phenomenon that is continually growing and expanding beyond many experts expectations. With such promising growth and revenue, new rideshare companies are incessantly entering the scene hoping to catch a piece of the prize. With many new companies in one industry, it can be hard to fully understand what makes each company unique. Our team at TaxiFareFinder works hard to research and share industry trends and information on the numerous new rideshare companies to help educate our readers and make sure everyone is aware of their rideshare options! Today we are focusing on a brand new company, Bandwagon.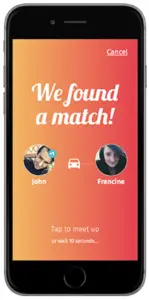 The Bandwagon app, is principally a way for taxi passengers who are heading in the same direction to connect with one another to share a taxi ride, saving the users time and money. This app was mainly designed for passengers who tend to wait in long taxi lines at airports or other crowded venues like convention centers, and is currently managing taxi lines during peak travel periods at Laguardia Airport through a contract with the Port Authority of New York & New Jersey. Bandwagon boasts that it reduces the 'curb crunch' in taxi lines and gets everyone to their destination faster, all while decreasing CO2 emissions! While Bandwagon is a rideshare company it does not have its own fleet of cars or drivers, instead it uses the regulated taxi system in each city.
Once a user opens their app and plugs in their location/destination, the app searches for others in the same location (ideally in the same taxi line) who are heading similar ways. Matched passengers can then text each other to meet up. Bandwagon, does ensure that you will never go more than 20% out of your desired trip route by sharing a cab with fellow Bandwagon users! Payment is fairly basic and works like this; Bandwagon will calculate how much each passenger owes and the last person to be dropped off is to collect the money throughout the ride from each passenger and pay the driver at the end of the trip when they exit the vehicle. While users can send other users money via credit card for their portion of the trip through the app, or reimburse eachother in cash if they choose, there is currently no way to pay your taxi driver through the app. Also it is important to note that Bandwagon does charge a small fee ($1) for the service. If all goes well at LaGuardia, Bandwagon will roll out at JFK and the rest of Newark Airport. (Currently they are available at Newark Terminal C only through a partnership with United Airlines.)
One benefit of Bandwagon is it claims that it will currently work in any location where there is heavy taxi usage, meaning there is no waiting for this app to arrive in your city! Also they recently rolled out a new feature that lets you book shared cab rides in advance on Bandwagon's app. Have you tried Bandwagon yet? Let us know your thoughts below!