Most people know about the popular ride share service, Uber, but what many users do not realize is that there is finally a way to reward your driver for going above and beyond.
Uber introduced the Uber Sixth Star Award Program in October of 2014. Typically when you ride in an Uber, at the end of your ride you are able to rate your driver up to five stars and leave a comment. Now, with the secret sixth star being introduced, you can nominate your driver by leaving an excellent rating and writing a comment to elaborate about your experience and explain why your driver deserves additional recognition.
Every week, Uber selects Sixth Star drivers from across the globe to be selected to win this package of Uber Sixth Star Gear and a $1000 American Express gift card!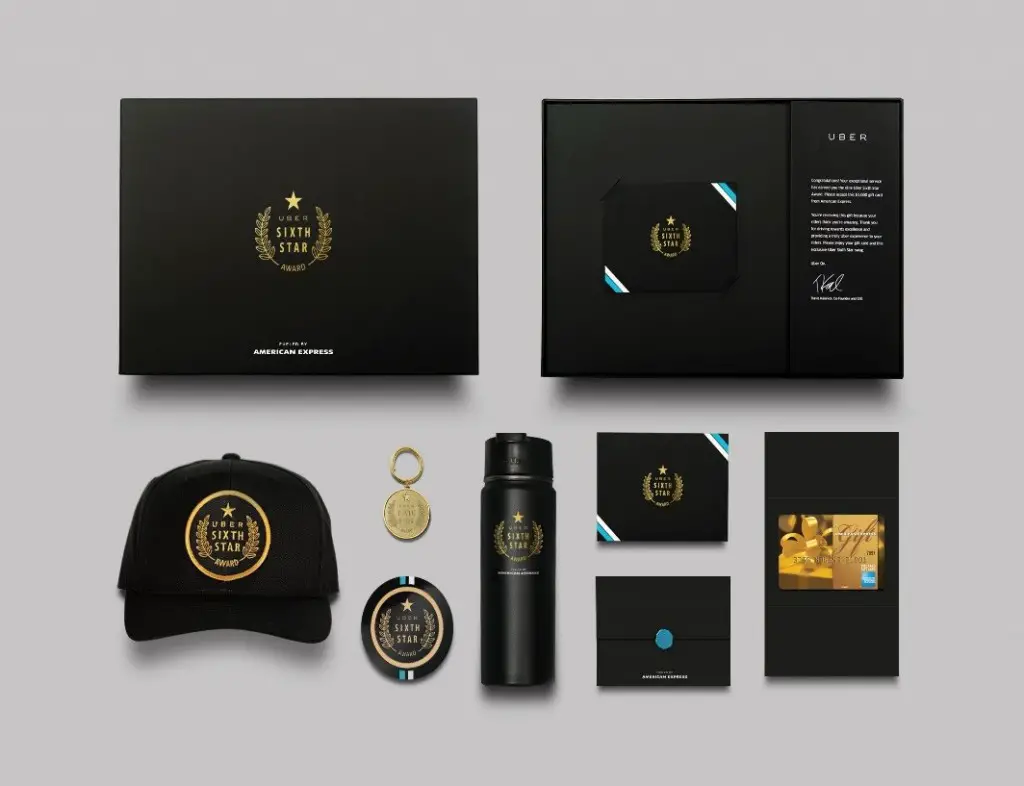 The drivers who are selected to be awarded the Sixth Star are not only just good drivers– they are good people too. Previous honorees have been men and women who took extra time and effort to give their passengers a hand. Mikhayel from LA was one of the Uber drivers that made a difference in his passenger's life. The passenger was late getting onto a plane, and Mikhayel not only helped him carry all of his bags, but when there were bags that did not fit the man gave Mikhayel money to ship them the next day and he agreed. That's a lot of trust to have in an Uber driver, and it ended up being well-deserving.
Next time you encounter an Uber driver who goes above and beyond, make sure you nominate them for the Sixth Star Award Program so they can get the recognition they deserve.
Felicia is an intern at Unleashed, LLC. She is from upstate NY, and is currently pursuing a Marketing degree at Bentley University. One day she hopes to travel the world and visit every continent.