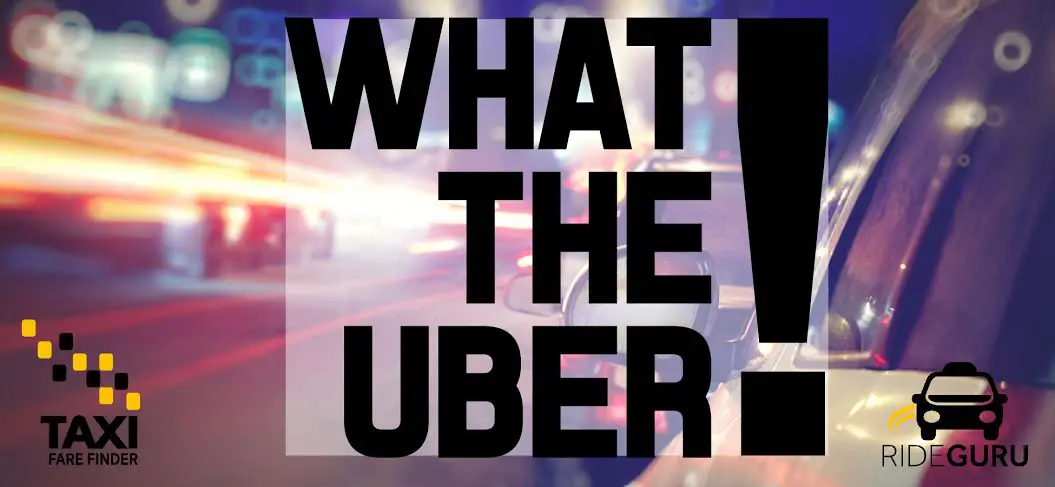 It is time for our weekly What The Uber story and this week we want to hear your opinions on the current Uber Dallas situation.
For those who are unfamiliar, last week in Dallas, ­­­a female passenger accused her male Uber driver of sexually assaulting her after he followed her into her home. To make matters worse, when the police looked into the Uber driver in question they found that he had been recently incarcerated on a federal weapons conviction in 2012 and that he was using a fake, expired city permit to drive for Uber. Any Uber driver applicant, you would think, would be immediately vetted from the process after serving time in jail or trying to apply with a fake permit! So how was this convict allowed to drive for Uber?
While Uber stayed mum about the situation for almost a week they are finally coming clean and explaining how they failed to catch this major red flag! According to Consumerist, "The screw-up began in Jan. 2014, when the convicted felon signed up with Uber — not as a driver, but as a "partner" to help drum up business for his family's limousine service that was on the UberBlack platform. That's when he presented the bogus permit, but since he was listed as "Will Not Be Driving," on the account, it appears the company did not do any further screening. But then the real gaffe, one that would have devastating consequences, happened in April 2015, when someone at Uber "mistakenly" gave him access to be a driver for the company."
We are glad Uber is admitting to their faults, but this is a pretty big "mistake" to make! How does someone just accidentally give a random partner access to be a driver? Uber did announce that since the sexual assault allegations, they have inspected the limo companies and livery drivers who use Uber and they also plan to increase their checks on driver permits in Dallas. We hope Uber has truly learned from this and plans to not only tighten their background checks in Dallas but in all their supported locations.
If you have a What The Uber moment or want to share a What The Uber story please email [email protected] or use the hashtag #WhatTheUber to get your story featured and shared on our social media!