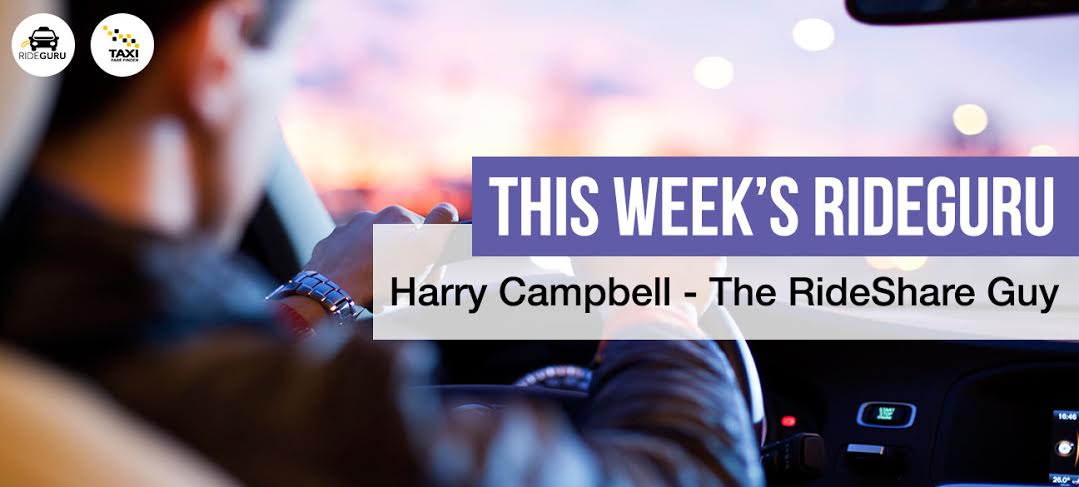 We've all heard the saying that "it ain't over til the fat lady sings".  Growing up, I heard various renditions of this all the time since I participated in competitive sports.  And it's even something I recited to my own players as a coach later on in life.  But there's a good reason why this saying is so prevalent in athletics and business alike.  As anyone with experience can attest to, it's hard to finish off a team, a company or even an entire industry.  Nobody likes to lose.
When Uber launched onto the scene with its flagship UberX product a couple years ago, its goal was to disrupt and take over an entire industry.  Taxis have long been an established part of the American transportation scene but they were also the subject of much ridicule and angst.  Looking back, it's amazing that they made it this far without any real competition.
But now that competition is here, it's here to stay.  Uber recently topped out at a $50 billion valuation and their current reach spans over 200 cities and almost 60 countries worldwide.  Lyft, their closest competitor is 'only' valued at $2 billion and has yet to even cross the border.
Most new on-demand start-ups find that the best way to describe themselves is "Uber for X", and more than once, I've had Lyft passengers refer to me as 'their Uber driver', apparently unaware that they were in fact in a Lyft.  So I guess you could say that Uber has done a pretty good job at brand awareness.
But even though customers applaud the ability to hail a ride from their phone, pay with a credit card and rate their driver, taxis just won't seem to go away.  Not yet at least.  Granted, Uber cars do fly a bit under the radar since they're not painted bright yellow, but whether I'm in Boston, Los Angeles or San Francisco, it still seems like taxis are always hanging around.
They aren't as common a sight as they once were, but by no means have they gone the way of the phone booth just yet.  Taxis still have strongholds at airports, are the only option in cities like Las Vegas and unlike Uber, they have always been allowed to accept street-hails.  So there are actually still some pretty big advantages to being a cab driver.
Taxis Fight Back (Sort Of)
Initially, the taxi industry's response to Uber was a slew of ill-fated protests and complaints to government officials.  Most of these protests ended up serving the opposite purpose though as Uber's downloads often increased by hundreds of percentage points on taxi protest days.
You can't really blame taxis for trying though, their industry was under attack and they were fighting back. There's no doubt that Uber does have an unfair advantage: they save money with less stringent on-boarding processes and ignore many of the licensing requirements that taxis have to go through.
I recently explored some of these requirements on my podcast with Woody McKee, the owner of a North Carolina-based taxi company and was shocked to find out that for example, every time he wants to onboard a new driver he has to make a trip to the DMV.  It's regulations like this that make it nearly impossible for hard-working taxi owners to provide Uber-like services.
Uber Has Instituted Change Amongst Taxis
Whether or not you agree with Uber's tactics of 'innovate first, regulate later', there is no denying that they have created a more competitive marketplace.  And in response to this competitive marketplace, we are starting to see changes in the taxi industry that would have once been unheard of.
Recently, Long Beach, CA CA -3.70% became one of the first cities in the nation to remove certain requirements and encourage taxi companies to operate more like rideshare companies.  Among the changes instituted: the ability to offer discounted fares, re-brand itself, increase its fleet size and offer free rides and promotional pricing.  All of which, appear on the surface at least, to benefit consumers.
Long Beach's mayor summed it up best by saying, "We had a system that was very antiquated.  We're trying to create a service that's somewhere in between a traditional cab service and a traditional ride-sharing service."  It's a shame that it took a company like Uber to institute such radical change but customers deserve better.
Another recent innovation comes in the form of an app called Bandwagon that aims to match taxi passengers headed in the same direction.  I know there have been times in my life where I have been standing in a taxi line and was tempted to ask if anyone was headed to the same area as I was ($50 cab rides will do that to you).
I was always too shy to ask, but apps like Bandwagon will take care of that awkwardness for you.  They work by requiring passengers to enter route information and they will match two passengers headed to the same general area.  You can then use Bandwagon's interface to split the bill and pay the cab driver.
It actually works a lot like another Uber innovation, UberPool (Lyft has an identical service called LyftLine).  But since taxis are the only legal option at most airports, it's a pretty valuable service, for now. Five years ago, taxi companies working with an app that would actually reduce the number of available passengers would have been crazy but Uber has forced them to change.
Don't Call It A Comeback
During Uber's meteoric rise, taxi drivers were leaving in droves to come work for Uber and be their own boss.  It wasn't even unheard of for career professionals to leave their corporate jobs and go become Uber drivers.  But a lot has changed over the past year.  Uber has slashed UberX fares 3 times in major markets and the current situation for drivers isn't quite so rosy.
I've detailed just some of the gripes drivers have against Uber but many of the best Uber drivers are long gone by now.  By Uber's own admission, driver retention is at just over 50% after one year.  They still have plenty of drivers but there's no doubt among the driver community that lower rates have turned away some of the best drivers.  Many passengers have also echoed similar feelings.
Justin Gordon, a frequent Uber passenger from Santa Monica, CA told me, "There's a noticeable difference between drivers today and one year ago.  Today, Uber drivers drive more erratically and seem like they're just trying to get the job done.  It's definitely only a minority of drivers, but still, this is why I stopped using taxis: because I prefer the more personal rideshare experience."
These poor experiences with Uber are few and far between but from passengers and drivers I've talked to, they are happening with more frequency.  Uber has built up a lot of goodwill with its passengers so there's some leeway for bad experiences but if this becomes a trend it could spell trouble.  Gordon did note however that despite these few bad experiences, he still exclusively takes Uber because of their current $5 UberPool fares.
It's probably a stretch to say that Uber is reverting back to the taxi experience.  There are some aspects that they have changed for the better that can never be undone.  But if taxis can get their act together, there may be room for a comeback.  And it seems like they're doing just that by changing regulations, allowing riders to carpool and it's even been reported that some Uber drivers are converting their personal cars to taxis in NYC.
The Blueprint to Success
If taxi companies are going to make a comeback in the fight against Uber, they'll need to do exactly what Uber did.  Uber was able to upend the entire taxi industry because they created a product that solved all of the most common complaints about taxis.  Their app allowed you to pay by credit card, track and rate your driver and their 'fleet of cars' was much nicer than taxi fleets since drivers were utilizing their personal vehicles.
Despite all of Uber's success, there are still plenty of opportunities that a smart taxi industry will be looking to take advantage of.
Surge pricing: When passenger demand goes up and there aren't enough drivers on the road, the cost of the ride will increase.  Passengers hate this.
Fixed pricing: In addition to surge, the price of the ride also isn't calculated until the end of the trip.
Tipping: You can't leave a tip on the app for drivers (tip is only included in the fare for UberTaxi rides) and it's been a huge point of contention between Uber and its drivers.
Pre-booking: There is no option on Uber to pre-book rides (this is a common request on early AM airport rides for example).
Treatment of drivers: Most drivers would gladly drive for Lyft or other competitors but the demand just isn't there to warrant it.
In Europe, taxi apps like Hailo have already solved all of these problems and more, and it shows.  On my recent trip to Dublin (where UberX uses licensed taxi drivers), Uber was just an afterthought on the transportation scene.  Most of the cab drivers I talked to said that all the locals use Hailo while Uber is reserved for American tourists and other Europeans.
Domestically, taxi apps like Gett Taxi in New York are already providing viable competition to Uber. Here's their description from the Google GOOGL +1.56% Play Store:
You'll notice that their description highlights items that have all been trouble areas for Uber in the past. This is brilliant marketing in my mind because passengers like Gordon who we heard from earlier aren't going to pick a taxi app over Uber if they work exactly the same.  Taxi apps need to take a page out of Uber's playbook and capitalize where Uber has exhibited weaknesses.
As a driver, I can tell you that competition, even from taxi companies, is a good thing.  Uber and Lyft have been in an epic race to the bottom over the past year and drivers have suffered the most.  But companies like Gett taxi are taking a different approach that could lead to long term success.  In March, Gett actually slashed prices even further making it cheaper than an Uber while still maintaining the same pay for their drivers.
So it appears that Gett is doing all the right things to attract passengers and even drivers.  At one time, it would have been crazy for Uber drivers to consider going back to driving a taxi but now I'm not so sure. I've even gone so far as soliciting taxi owners to hire me for a week to compare the two but so far no bites.  Ultimately, it appears that not only is there a little life left in the taxi industry, but there could be a little fight left too.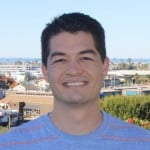 About Harry Campbell, The RideShare Guy
Hello TFF Readers, my name is Harry Campbell and I run a blog for rideshare drivers called The Rideshare Guy and I also write about the on demand economy for Forbes.  I'll be sharing articles from time to time on what's going on in the world of rideshare and what you need to know as a passenger whether you enjoy taxis, rideshare or all of the above!