If you ride or drive with Uber or Lyft it is likely you have heard of "The Rideshare Guy", Harry Campbell. Harry has made a name for himself by providing the rideshare community, especially rideshare drivers, with tips and information on how to sign up and drive for Uber and/or Lyft. His knowledge of the rideshare industry is quite impressive and many rideshare riders and drivers consider his blog and podcast an information staple within the rideshare community. Check out our interview with the one and only "Rideshare Guy" to learn how he became a guru in the rideshare space.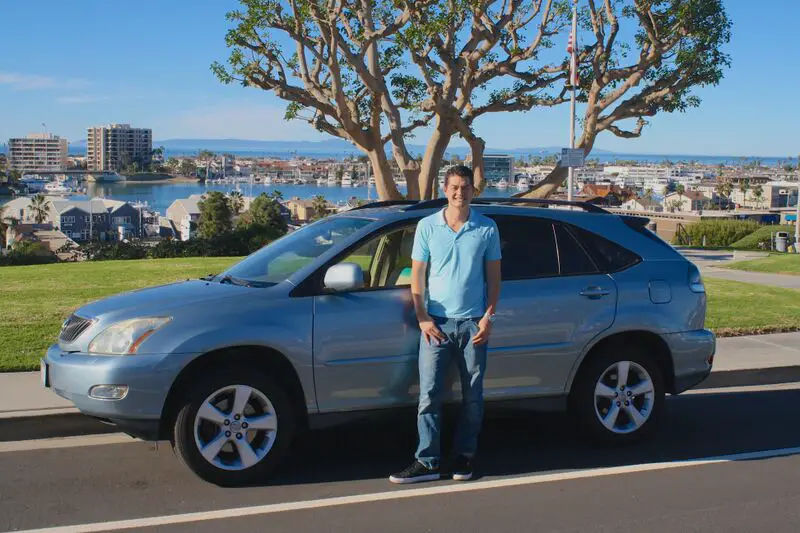 Hi Harry! Thanks for sitting down with us.  What gave you the idea to start blogging as "The Rideshare Guy"?

When I first got started driving, I noticed that there were a lot of questions new drivers had.  I had a lot of the same questions so I took it upon myself to figure them out and then write about my experience as a driver.  Over time, my site came to focus more on a mix of information and I now cover topical content, information/policies, driving strategies and more.
Are you a celebrity in the rideshare world?  Has anyone (passenger or driver) recognized you while you were giving/taking rides?
Haha!  I wouldn't say I'm a celebrity but when it comes to rideshare, there are a lot of people who know my name.  I've taken a couple hundred Uber/Lyft rides but only one driver has ever recognized me before I even got into the car.  I will admit, it was a good feeling though.
That is awesome! So we heard you were an aerospace engineer and now you are The Rideshare Guy full-time.  What was that decision like to completely change careers? Are there any similarities between aerospace and transportation industries?  
My wife was a bit surprised when we started discussing the transition but it's turned out to be one of the best things I've ever done.  There isn't a whole lot of similarity between my old desk job and driving for Uber but I will say that one of the number one reasons people drive for Uber is because they don't want to work in the stuffy, corporate environment.
There's definitely something to be said about being able to work when and where you want.  It's not for everybody but that flexibility is unmatched.
I guess we didn't expect there to be too much similarity between your two careers! Now that you have been an active member of the rideshare community for some time, if you had to pick, which company would you say is your favorite as a driver?  What about as a rider?
I'm a big fan of Lyft as a driver and a passenger because I think they are a much more community oriented company.  That being said, it's a bit of a catch 22 since Uber provides most of the rides for drivers.
Do you have any great stories from driving with Uber/Lyft?  Can you share with us your favorite one?

There are a lot of stories to choose from but one of my favorite rides to this day was a pick-up in Los Angeles of a very elderly gentleman.  His nephew had installed and setup the Uber app on his phone and it was his first ride ever but he managed to request a car and he got me.
He was pushing 80 yet very active and we had an awesome 45 minute ride where we talked all about his life, why he was out in LA and how Uber was already changing the way he could get around the city.
How wonderful that rideshares are able to help multiple generations of riders! Harry, you know our team at TFF thinks you are worth 6 Uber stars but what do your riders think? Do you agree with the Uber rating system?
On the surface, I think the ratings system is great but unfortunately it causes a lot of anxiety and tension amongst drivers and even passengers.  There isn't a lot of feedback so drivers are often dinged for unknown reasons and many passengers rate 4 stars as a satisfactory experience.  But drivers actually have to maintain a 4.6 rating in order to stay active with Uber, so anything below 5 is failing.
If you could make one major reform to the rideshare industry, what would it be?
I'm biased in this matter, but I think the drivers are what make this industry and should be given more freedoms to operate independently.  As it stands now, companies like Uber really get the best of both worlds when it comes to saving on employment costs but also controlling many aspects about how drivers must perform their job.
How do you see the transportation industry evolving over the next 3 years?  5 years? Will taxi companies survive?
Taxi companies in the US will likely have a diminishing role but I don't see them completely disappearing anytime soon.  If anything, Uber and Lyft have forced taxi companies to evolve their outdated polices and practices in order to compete.  I always say competition among rideshare companies is a good thing and it's no different when you involve taxi companies.
TaxiFareFinder would like to thank Harry Campbell for his support and effort; we truly appreciate his willingness to complete this interview. Make sure to check out his blog, The Rideshare Guy!