You may already be familiar with Uber, the popular rideshare service in the U.S., but did you know there are many other rideshare companies just like Uber all around the world? Check out these many different rideshare applications to learn more about what services they have to offer and how they may differ from Uber!
Uber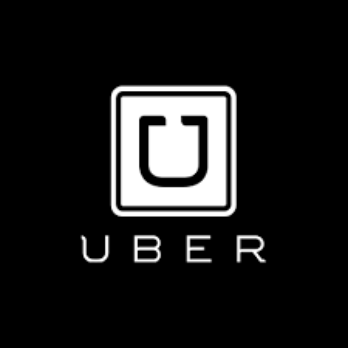 In the United States, Uber is the largest player in the rideshare industry, supposedly valued at over $50 Billion! Uber was founded in 2009 in San Francisco, California, and is currently available in hundreds of cities across the world.
The Uber app is available on your smartphone, and its platform connects passengers with available drivers through GPS capabilities, and alerts the passenger what time the vehicle will arrive. All payments for the ride are processed through the app. Uber takes a percentage of the ride fee, while the rest is automatically deposited to the driver.
Uber X is the standard version of the service, however there are also services such as Uber Black and Uber SUV, which provide a higher quality vehicle, and larger vehicle, respectively. Uber Pool is another service that allows riders going in the same direction to share a ride, and split the cost.
Uber drivers are independent contractors of the Uber, and they drive on their own time. Uber drivers are not licensed taxi drivers, however, there is an Uber Taxi service (the uber app hails you a standard taxi) that has been tested in multiple cities. The availability of this feature is dependent on local regulations.
To estimate your Uber ride check out UberFareFinder.com
Lyft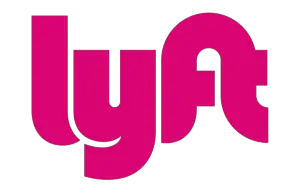 Lyft is a rideshare service very similar to Uber. Also founded in San Francisco, Lyft is one of Uber's biggest competitors in the US market. Lyft is not available in as many cities as Uber, but it is still very prevalent around the world.
Lyft is also an on-demand service through a smartphone app, with drivers who are paired with passengers looking for a ride. The payment method is identical to Uber's. Like Uber, there are different services such as Lyft Plus and Lyft Line. Lyft Plus is a six-passenger ride and Lyft Line is the carpooling service similar to Uber Pool.
There are currently no features on the Lyft app that allow users to request a ride from a licensed cab.
Recently rideshare companies such as Didi Kuaidi, the rideshare giant in China, have been investing in Lyft in order to stand strong against Uber.
To estimate your Uber ride check out LyftFareFinder.com
Didi Kuaidi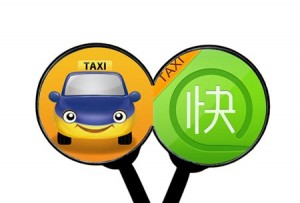 In February of 2015, Didi Dache and Kuaidi Dache, two of China's largest taxi-hailing services, merged to create a world leading smartphone transport service.
Didi Kuaidi is different from US-based services like Uber and Lyft in that it connects different taxi services to passengers looking for a ride. They provide three different ride requests: on-demand, pre-reservation, and airport pickup. When a passenger requests a ride, they can either request an on-demand ride (similar to Uber and Lyft), or book a ride ahead of time. This reservation capability is not available for Uber and Lyft.
Hailo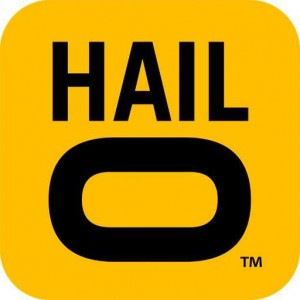 In Ireland, Hailo is a smartphone ride-hailing app that works very similar to Didi Kuaidi. Hailo is a taxi-hailing app, different from the private car hires of Uber and Lyft. Nearly all of Dublin's taxi drivers now use Hailo and similar to Uber, they are only charged if they get a fare request. Drivers of Hailo can also chose to drive at their convenience, as there are no weekly or monthly requirements.
Hailo was launched in Dublin 2 years ago, and it is the most popular service in Ireland. The company charges 12% commission, and the payment process is identical to Uber and Lyft, where you pay by credit card through the mobile app.
Hailo+ or HailoBlack are services also offered to passengers. Hailo+ is for larger vehicle requests, and HailoBlack is the same idea as Uber Black, which gives a more luxury experience than the standard Hailo car.
One of the main differences between Hailo and Uber is that Hailo allows a pre-selected tipping option for customers. With Uber, there is no platform where you can tip your driver. Hailo also allows passengers to pre-book rides, similar to Didi Kuaidi.
GrabTaxi 

In Singapore, an app called "GrabTaxi" is the main player in the industry, and it is a taxi-hailing app that aims to improve the local taxi markets by introducing a simple and easy way for passengers and drivers to capitalize on matching supply and demand. This mobile app, similar to those discussed previously, relies on technology to match taxi drivers with passengers.
GrabTaxi was founded in June 2012 in Malaysia, and it currently serves 26 cities across six countries in Southeast Asia.
GrabTaxi started out connecting its users with licensed taxis, but it has since expanded to cover Uber-style private cars. They have also introduced a motorbike taxi service in Vietnam, Indonesia, and Thailand. The company stated that they currently have 110,000 drivers on their platform with 11 bookings made per second.
Ola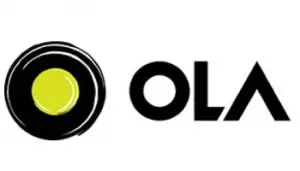 Ola is another taxi-hailing app that exists most prominently in India, holding around 60% of the market share of taxi-hailing services there.
Passengers first are prompted to enter their current city and destination, but unlike other apps, it does not automatically pair you with a driver and car. The app then searches available taxis in your area, and provides you with a list of results and prices of different cars from different operators. You are able to view ratings of operators, and then chose which operator you would like based on your preferences.
You can request a ride on-demand, or you can also reserve your ride ahead of time. Ola accepts both cashless and cash payments upon delivery. With Ola, you will not be surprised about the fare you have to pay because all of their pricing is listed on their website.
To estimate your Uber ride check out OlaFareFinder.com
Felicia is an intern at Unleashed, LLC. She is from upstate NY, and is currently pursuing a Marketing degree at Bentley University. One day she hopes to travel the world and visit every continent.