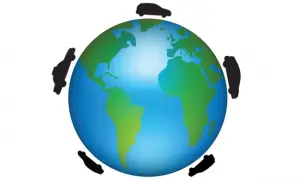 As the world becomes a smaller and smaller place, our team at TaxiFareFinder strives to continually grow our site to include every corner of the world to make traveling as easy as possible for as many people as we can! Last week we added over 300 new locations and services to our site to bring our users the most comprehensive taxi and rideshare fare estimator on the web. Not only did we add new cities around the globe, but we also expanded on our rideshare services, adding more UberXL, Lyft Plus, and Uber Black estimates.
Some of the new cities we added include Troy, MI, Fall River, MA, Hoboken, NJ, Centennial, CO, Bethel Park, PA, Pawtucket, RI, Park City, UT, Concord, NC, Kaneohe, HI, Germantown, TN, Beaverton, OR, Bowling Green, OH, Everett, WA, Lafayette, IN, as well as a slew of cities in California, Florida, and Texas.
Is your city or favorite rideshare service not yet supported by TaxiFareFinder? Let us know in the below comments and we will add it to our site as soon as possible!