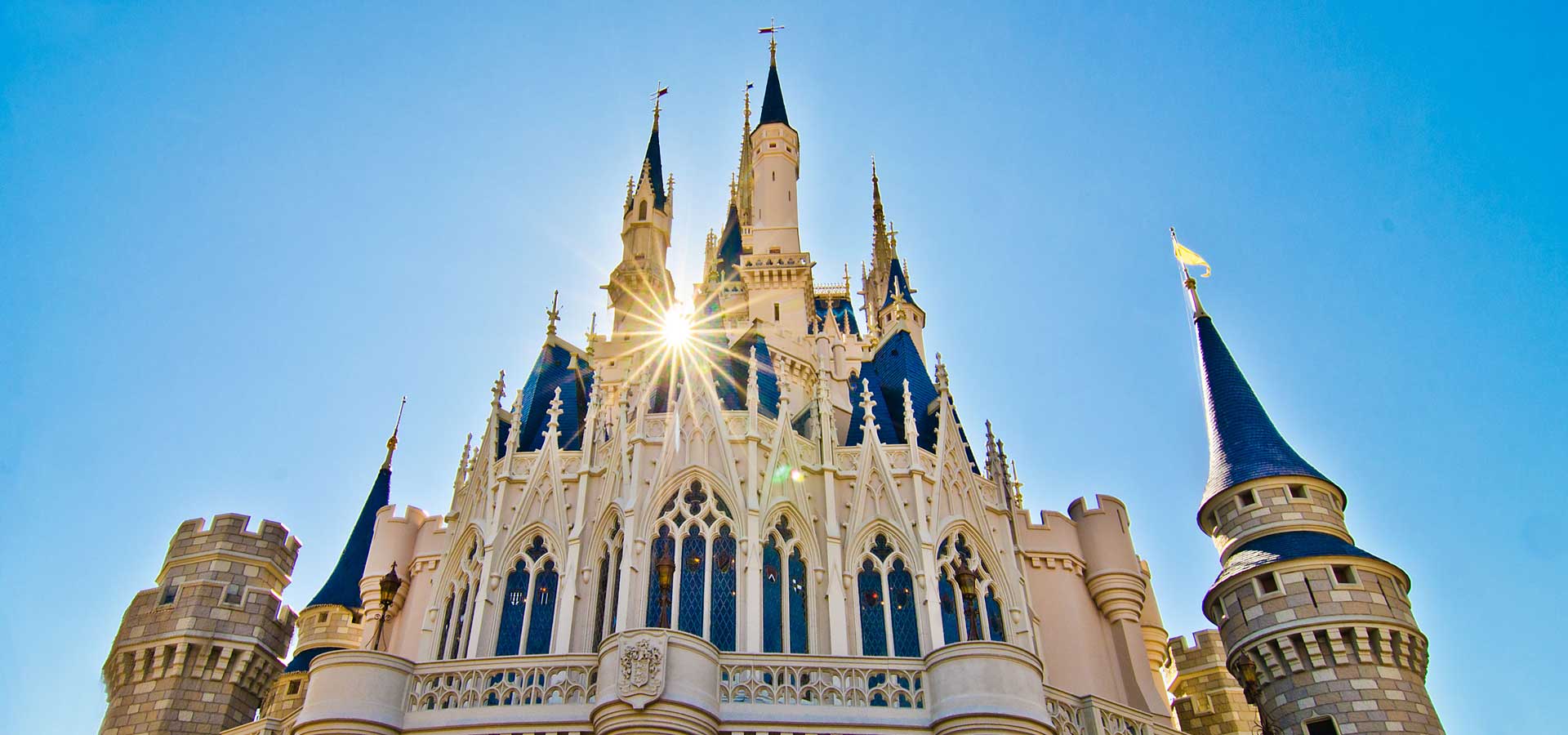 Spring break is just around the corner and many families are getting ready to take a trip to most magical place on earth, Disney World. While it is easy to dream about filling your Disney days with pixie dust, fairy-tales, and magical memories, the reality is that planning a Disney trip takes, well, a LOT of planning. Luckily, our team is here to give you the ultimate guide on using Uber and Lyft at Walt Disney World resorts, so you can go ahead and cross "transportation" right off your to do list!
First, if you haven't heard of or used Uber before, check out this helpful article here or watch this video to get started!
Now that you are an expert on Uber, let's talk about using Uber for airport transportation, park to park transportation, and general Orlando transportation.
Airport to Disney
If you are flying into Orlando International Airport, it is important to note that, only Uber Black (The luxury Uber option) and Uber Family (Designed for families, car is equipped with at least 1 car seat), are allowed to pick up passengers at this airport. The regular Uber services, such as UberX and UberXL currently do not have permission to pick up passengers here. While you can take an Uber Black or an Uber Family, be aware that prices will be much more expensive. If you are trying to keep to a budget, we would recommend still using an UberX from the airport, via one of the two ways outlined below.
Find an off-site parking shuttle that you can hop on at the airport, it doesn't matter where you go! Once you are off airport grounds (an airport parking lot, close by hotel, etc), you can easily call an Uber car to come pick you up.
 If you would rather not deal with taking a shuttle, some Uber passengers recommend "dropping" your location pin in your Uber app outside of the airport and then immediately calling your Uber driver to let them know that you are actually at the airport. If you decide to go this route, the best method is to do a pickup at the departures drop-off area. Keep in mind that while most drivers will be happy to accommodate this "gray-area" hack, some drivers will not.
Overall the cost of an UberX for Orlando International Airport to Walt Disney World resorts should only be $15 – $25 depending on where you are staying. If you would like to take a tried and true yellow cab, you might end up paying a little more but you will be able to easily grab one at the airport taxi stand and you know you are getting a licensed professional driver!
Pro Tip: If you are flying into Sanford Airport, you can request any level of Uber service to pick you up at the airport, even UberX!
Park to Park Transportation
While Disney has a wonderful transit system full of buses, ferries, and monorails, sometimes it is just easier to quickly hop in a car rather than wait in the hot sun for a bus that may be a bit behind schedule. Using Uber can help you and your family to navigate the parks more efficiently. Keep in mind, we are not suggesting that you use Uber for all your Disney transportation, but more as a complimentary add-on to the vast array of transportation provided to you by Disney. See below for our top suggested times on when it may be more helpful to order an Uber than to take Disney transit.
When to Use Uber for Park to Park Transit:
Traveling between resorts to visit family, friends, or for a little sight-seeing. Disney doesn't provide transportation between most resorts so this saves a lot of time.
Early morning reservations. Although Disney will provide early transportation to most things (such as early dining reservations in the parks), the buses don't run as frequently. You can often save quite a bit of time by using Uber.
Whenever, it is "rush hour" at Disney, this includes park openings and closings, we would recommend using Uber as it is never fun to spend the beginning or end of your day in long bus lines! Watch out for Uber Surge Pricing at these times as many other park-goers may have the same idea.
Just like it is difficult to get an Uber from Orlando International Airport, there are also a few spots in Disney where it can be difficult to order an Uber.
Magic Kingdom; at the moment only Disney buses/monorails/ferries are allowed on Magic Kingdom grounds. However, you can walk to The Contemporary Resort and get an Uber from there, though during busy times the security guards at The Contemporary may not allow this.
The Casitas at Coronado Springs Resort. You can get an Uber at the main building at Coronado Springs Resort, just not in the Casitas sections themselves.
Disney Springs; you can currently use Uber in Disney Springs, but will most likely have to coordinate a pickup spot with your driver and that could be the parking garage, a valet area, bus stop, etc., and not necessarily where you're located due to the extensive construction.
There may be more areas within the Disney properties where you will have trouble ordering an Uber. Usually, if you walk to a "less frequented" area nearby you will be able to order your Uber just fine. Meanwhile, keep us updated on any areas you had trouble ordering an Uber in while in Disney by commenting below. We will continue to update this article!
Pro Tip: It is always a good idea to contact your Uber driver either via text message or phone call to let them know exactly where you are located. Sometimes the Uber app can be a bit finicky and send drivers on a round-about route to pick you up or perhaps it may send them to a close-by but wrong pick-up location. To avoid any stress simply communicate with your driver as soon as you request your ride
Disney to Universal
Quite possibly the best use for Uber while you are at Disney world is for taking day trips to other nearby attractions such as Universal Studios. By using Uber for your off-site transportation, you can save on rental car and parking costs at other parks. A typical Uber price from Walt Disney World resorts to Universal studios is only about $15-$25, depending on which resort you are staying at.
When Not to Use Uber

While integrating Uber rides into your Disney vacation might seem like a no-brainer there are a few situations where you might not want to use Uber.
If you have children 5 and under, it might be more of a pain to use Uber, as well as more expensive. Florida law requires children 5 and under to be in car seats at all times and unfortunately, those are not always available in Ubers, unless you use UberFamily, which is more expensive. You could also bring your own car seat but then you would be lugging it around the parks all day!
When the surge pricing is too high to make an Uber ride worth it. Sometimes Uber surge prices can get out of hand and a $9 Uber ride will end up costing you over $30. In these instances it is probably better to brave the bus lines and wait for your free magical Disney transportation.
Want a quick and easy way to estimate how much Uber will cost you for your Disney trip? Check out UberFareFinder.com to estimate your Uber ride, check in on surge pricing, and order your Uber straight from the site!