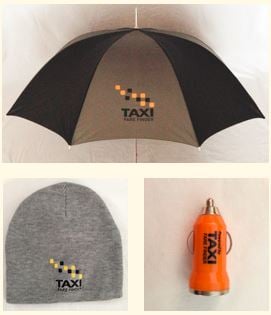 Starting this week we will have a weekly give away on Twitter called "Find a Fare Friday"! This contest will give you an opportunity to use our trusty website, www.taxifarefinder.com to find the estimated taxi fare between two locations that we will provide. The locations will be based on fun things happening around the world each week!
The first person to tweet us the correct estimated fare will be the winner for the week, and will receive one of our TaxiFareFinder goodies (pictured above)! The winner will be contacted by a member of our team after the contest is over!
Happy FareFinding! #FindAFareFriday
If you're not already with us on twitter follow @TaxiFareFinder to stay updated on the latest rideshare news and to enter our contest! Must be following to win!