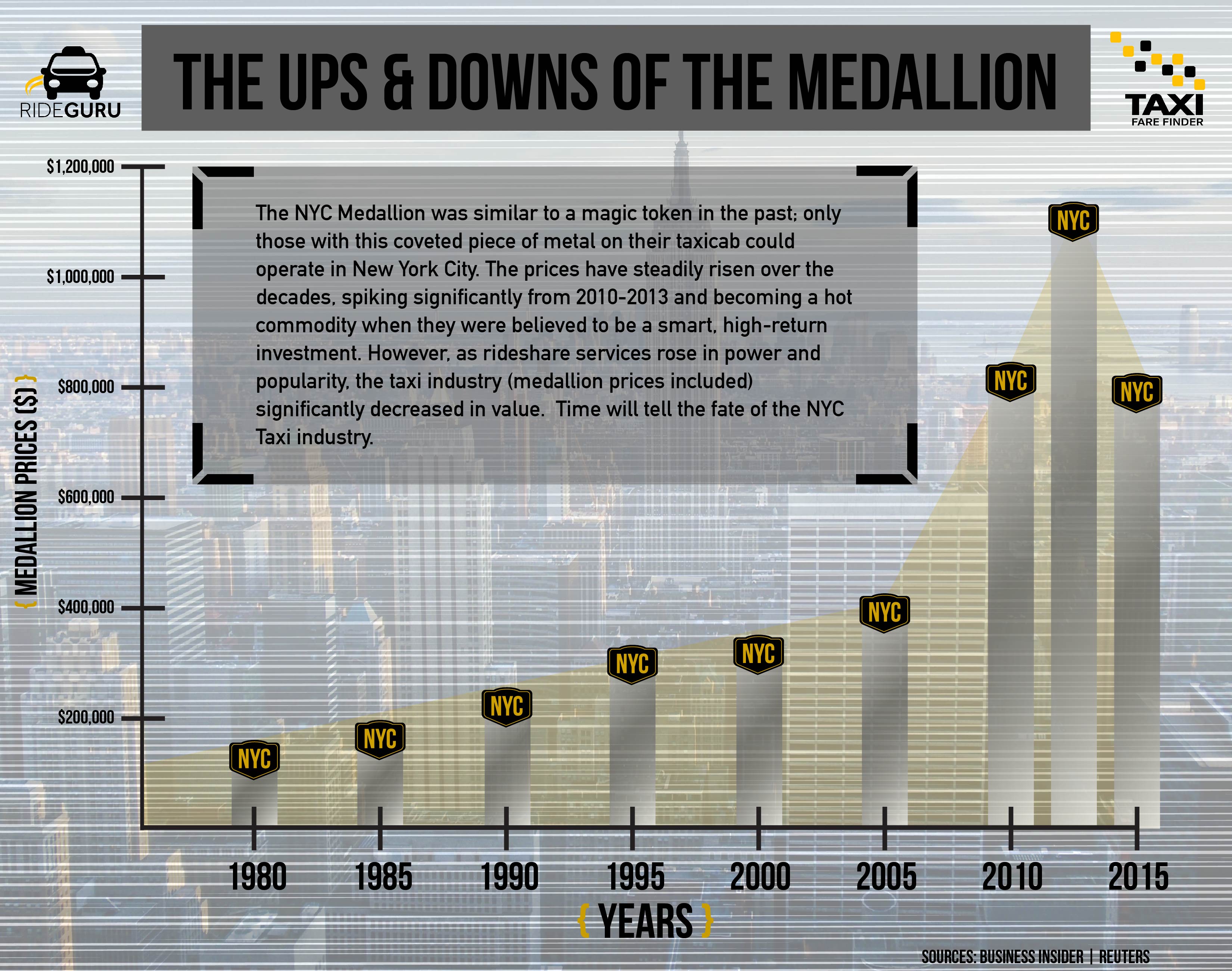 Up until 2013 yellow taxis held a clear monopoly in New York City, and the value of the Medallion grew exponentially from 2009 to 2013. Credit Unions poured their money into investing in these medallions, because they were seen as a highly profitable investment.
However, as Uber entered into the market the value of the medallion took a strong hit. In 2013 yellow taxi medallions were valued at $1.32 million. Since then, the value of what used to be seen as a "golden" investment has more than cut in half. In 2016, the value of the medallion could be worth as little as $650,000!
So, what does this mean for taxi drivers? Many of them struggle to make ends meet and keep up with the competition that Uber and other rideshare companies have created with their e-hailing of cars. Some taxi drivers have switched to Uber, which could potentially offer an increased earning potential, flexible work schedule, and even improved driver safety.
The future is not looking up for the price of medallions, and for the future of the NYC taxi industry. We expect this downward trend to continue to decrease as even more rideshare companies enter into the market and pose a potential threat to those yellow taxi drivers.