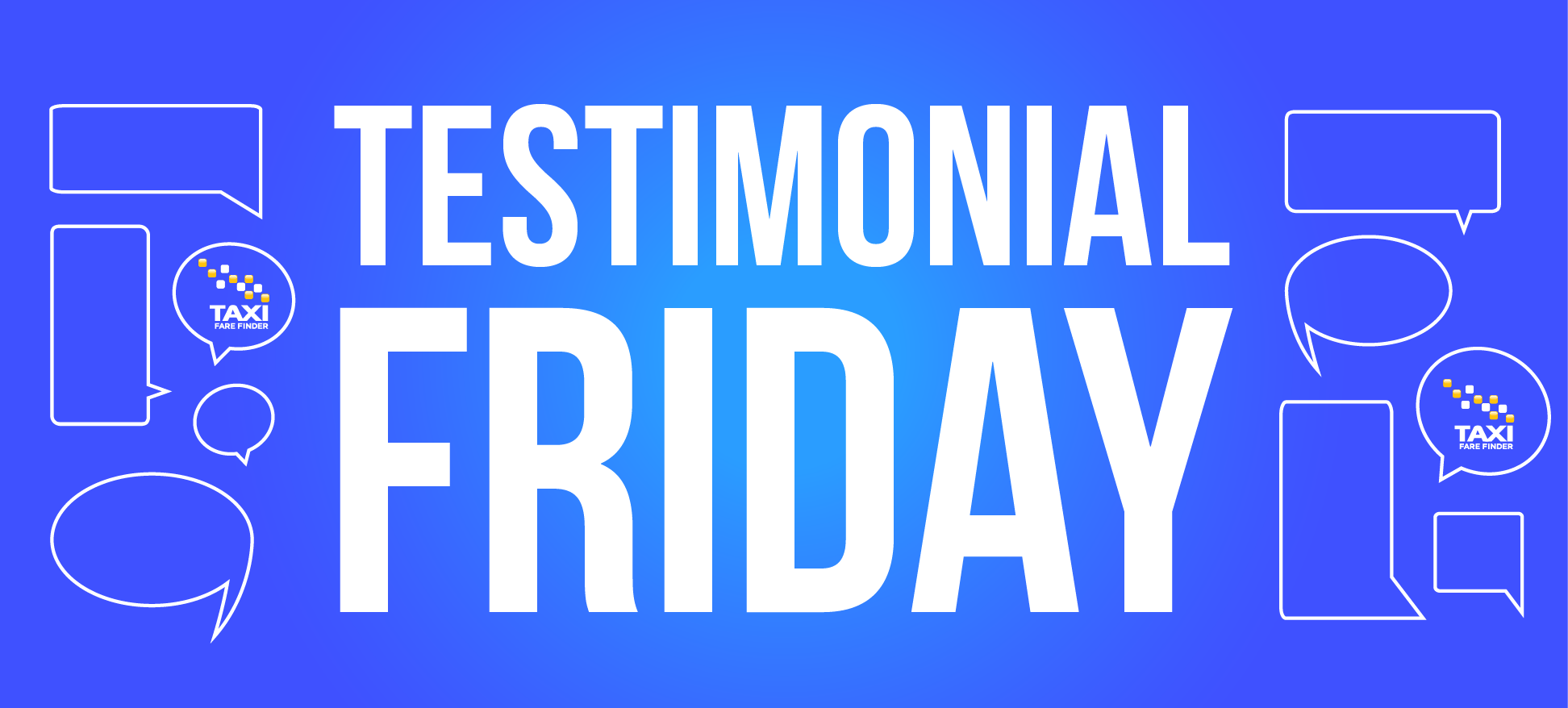 Happy #TestimonialFriday! We have a special testimonial from a TaxiFareFinder fan, Sam!
"I have had so many great experiences using TaxiFareFinder.com. It's just so convenient and easy to use, all I have to do is type in my location and where I want to go, and it gives me a fare estimate in seconds! Definitely sharing it with my family and friends."
Thanks for using TaxiFareFinder, Sam!
Do YOU have a testimonial that you would like to share with us? Comment or send us a message for a chance to be featured on #TestimonialFriday!