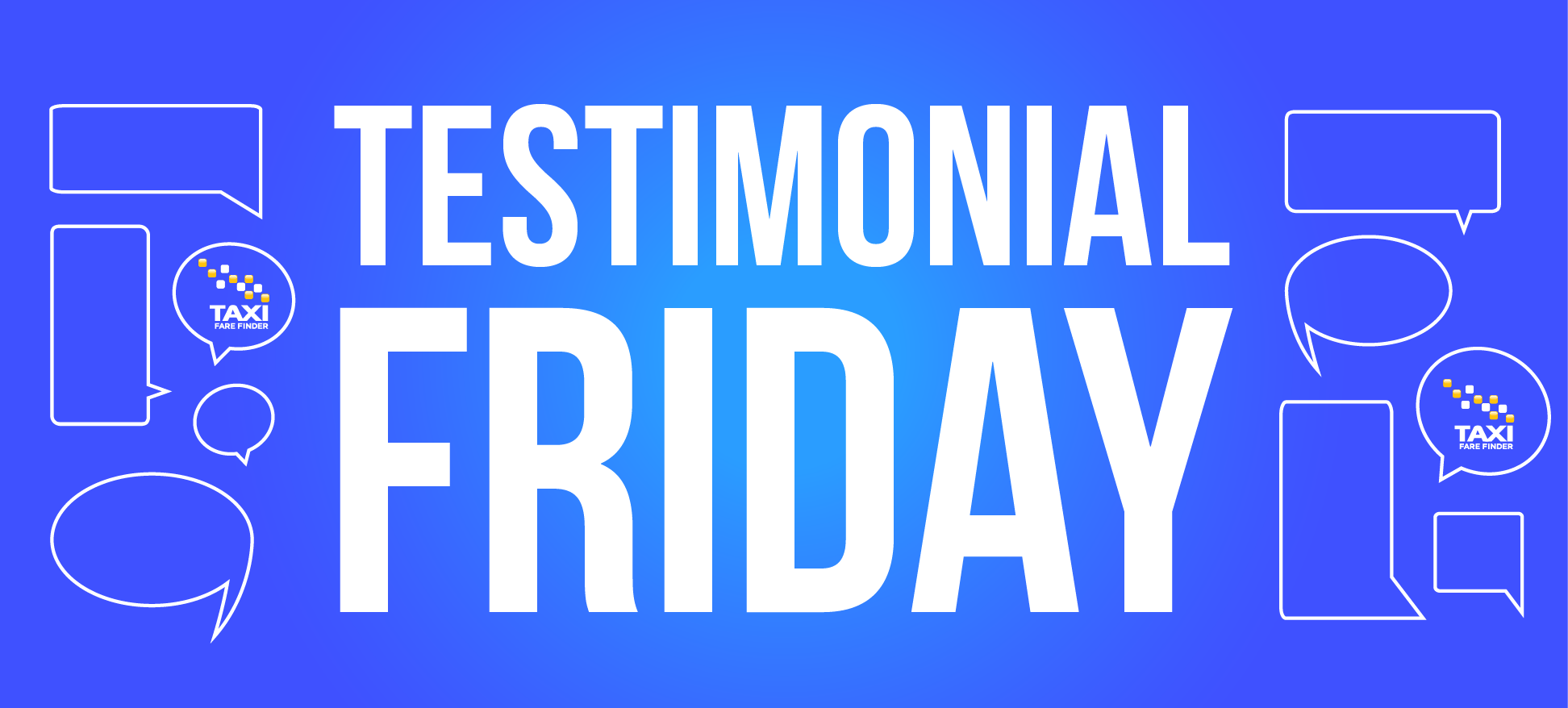 It's Friday! Time for another testimonial from a frequent TaxiFareFinder user, Casey!
"I use TaxiFareFinder all the time. I introduced it to all of my friends and they love it too! We're in college so we're always trying to save money, so the taxi fare calculator at TaxiFareFinder.com is a great help to know how much our taxi will cost us beforehand!"
Thank you for using TFF, Casey!
Do YOU have a testimonial that you would like to share with us? Comment or send us a message for a chance to be featured on #TestimonialFriday!