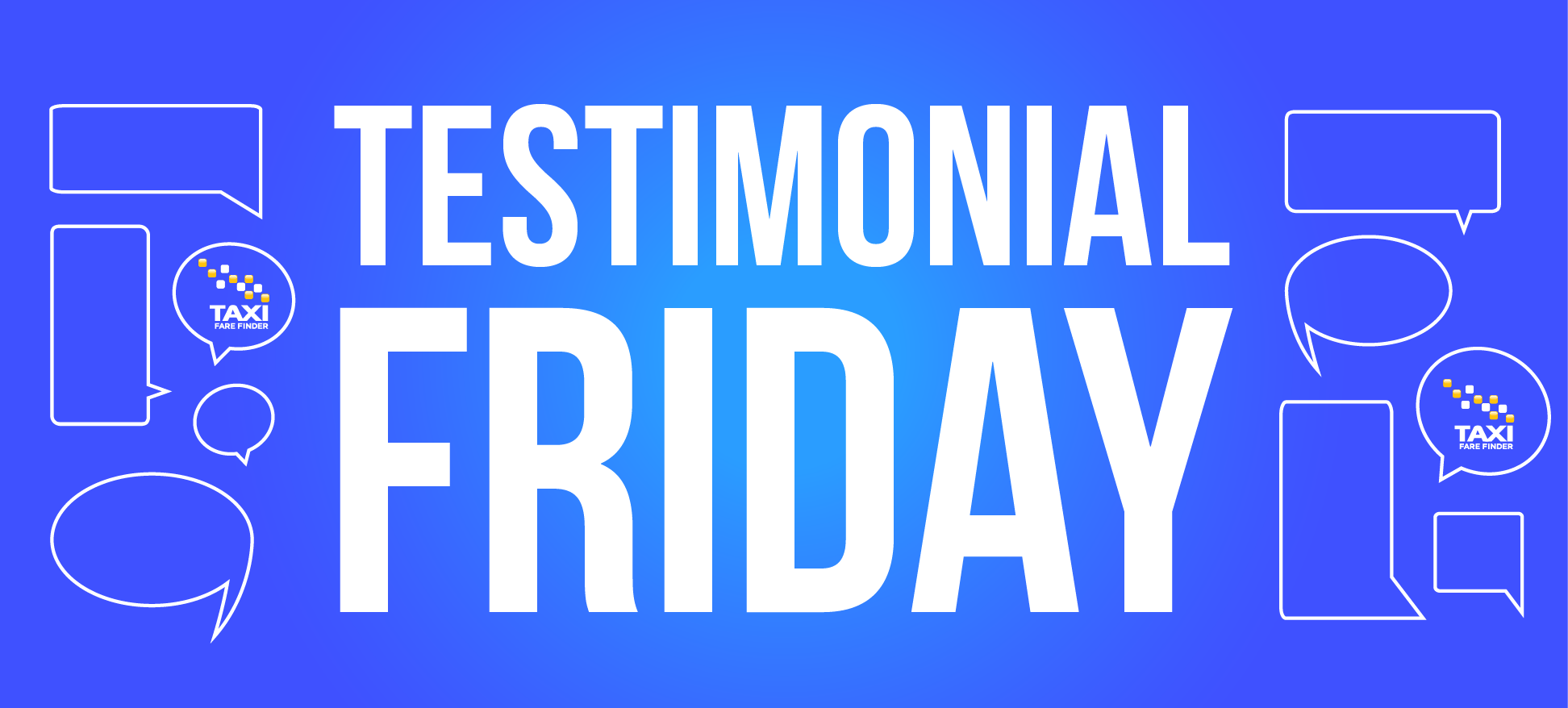 It's Friday! Time for another testimonial, this time from someone who uses rideshares a lot in different cities! Hear what Claudia has to say:
"I love to travel from city to city in the U.S., and TaxiFareFinder is super helpful for me because I don't know these cities well, and I always need help getting around. The taxi fare and rideshare cost estimates on TaxiFareFinder.com are very accurate and help me budget my travels!"
Thanks for sharing, Claudia!
Do YOU have a testimonial that you would like to share with us? Comment or send us a message for a chance to be featured on #TestimonialFriday!