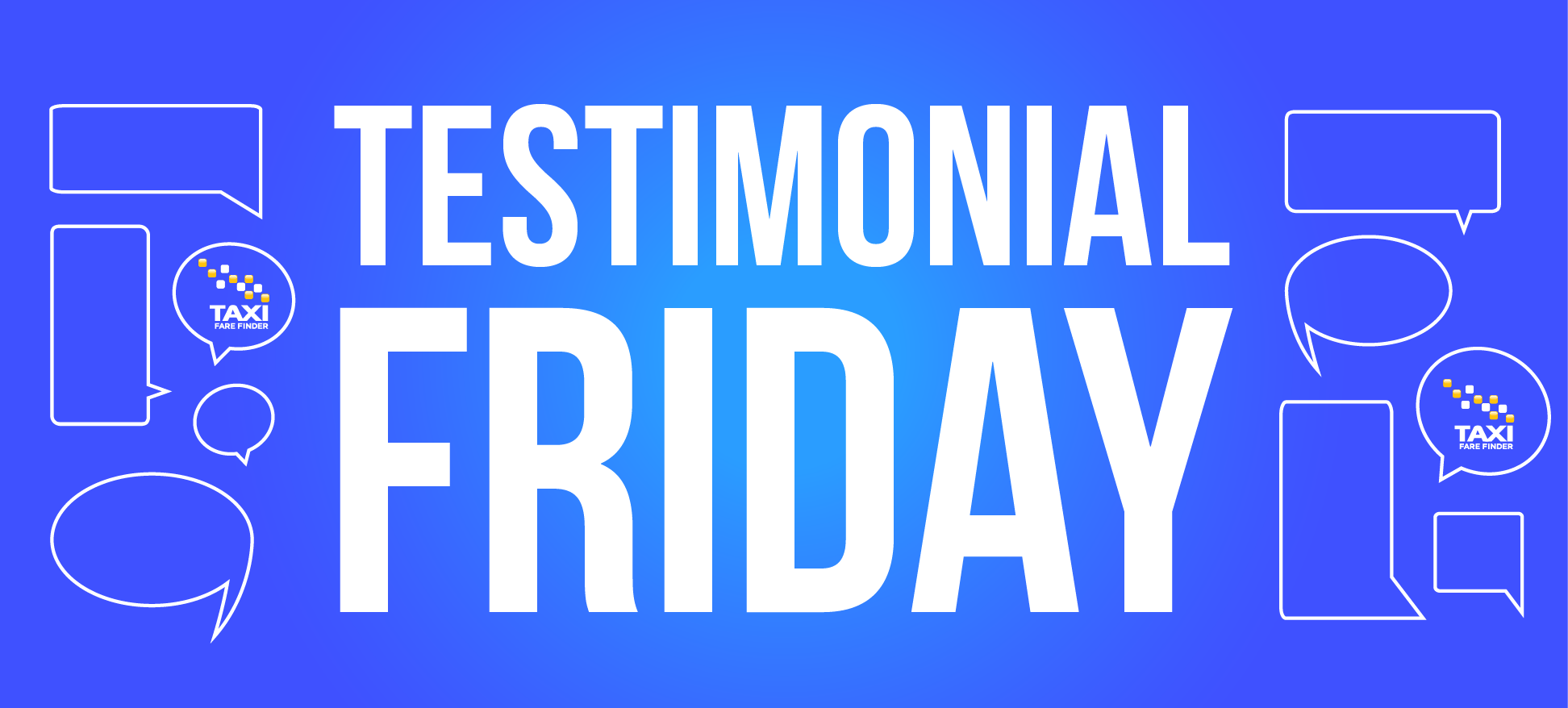 Happy Testimonial Friday! Hear what Dan has to say about his experience with TaxiFareFinder!
"One time I was traveling to a different country and I had no idea how the transportation system worked there. I was nervous about calling a taxi or an Uber without knowing how much it would cost me. I used the Ride Guru rideshare comparison and it helped me figure out exactly how much my ride would cost! Thanks TaxiFareFinder for helping my travel experience more enjoyable."
Thank you for your kind words, Dan!
Do YOU have a testimonial that you would like to share with us? Comment or send us a message for a chance to be featured on #TestimonialFriday!