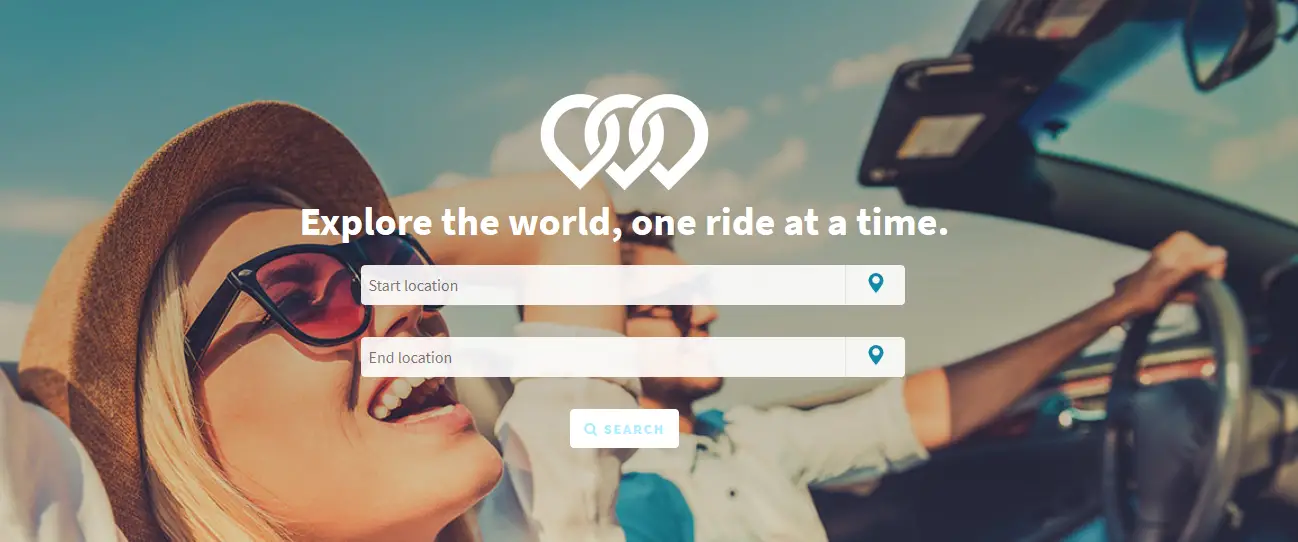 We are excited to announce that the groundbreaking rideshare fare comparison calculator, RideGuru, which was originally hosted on TaxiFareFinder.com was officially released this morning as an independent website at Ride.Guru.
While the sites main attraction is its ability to compare rideshare fares across thousands of cities for a vast number of rideshare companies, it is also a place for riders, drivers, and travelers to come together.
To kick-start Ride.Guru's community, the RideGuru team built a Q&A platform called, "Ask a Guru". "Ask a Guru" connects rideshare drivers and riders not only with each other, but also with industry experts. Questions that are submitted will be answered by real insiders, such as actual rideshare drivers and representatives.  RideGuru has even partnered with Harry Campbell, otherwise known as "The Rideshare Guy", who will be directly interacting with the visitors!
For travelers, RideGuru is providing a wealth of knowledge not only related to ridesharing but also in regards to general travel tips and tricks. Through Ride Guru's city spotlights, users can find city specific travel information on multiple cities worldwide. Additionally, through RideGuru's Instagram, Newsroom, and Newsletter, visitors can get ideas on where to travel next and can engage with one another on the best ways to get from point A to point B.
RideGuru is place of pure transparency within the rideshare marketplace. Curious which rideshare company is cheapest, RideGuru can show you. Interested in which rideshare company pays back the most to their drivers, RideGuru will let you know. Have a question, RideGuru will make sure to provide you with an unbiased answer. Check it out, join the community, and happy ride-hailing!
To view RideGuru's Press Release please click here.
To view a Text Only Press Release please see below.
———————————————————————————————————————
RideGuru – A New Rideshare Initiative
BOSTON, MA,  September 20, 2016
Travelers rejoice! The ability to easily compare ridehail options such as Uber and Lyft is now available. Unleashed, LLC, the Boston-based technology company best known for TaxiFareFinder, officially released their newest site and initiative, RideGuru. RideGuru brings transparency to the rideshare and ridehail markets, something many riders and drivers have been seeking.
RideGuru's primary feature is its comparison fare calculator. When to and from locations are entered, RideGuru will calculate and display fare estimates for a multitude of ride options, enabling comparison shopping for the end users.  It is able to provide estimates for all possible rideshare and taxi options for a given trip, complete with a breakdown of the potential fares.  Each estimate gets a "fare card", and users can narrow down the cards by using filters, e.g. specifying the number of passengers, selecting luxury vs. economy experience, etc.
There are other calculators in the market that have attempted to provide similar comparative information, but they are being shut down by Uber and Lyft for violating their API terms of service. RideGuru is different. Using the same trusted technology and algorithm that the company created for TaxiFareFinder.com, RideGuru can derive fare estimates without the use of external APIs.  This means that it is not reliant on rideshare companies providing the estimates.  To provide accurate and trustworthy fares, RideGuru keeps a database of thousands of rates, and the algorithm is continuously optimized by real fares provided by users and drivers.  This ensures RideGuru's estimates are as accurate as possible.
Ippei Takahashi, the CEO/President of Unleashed, LLC, states, "The innovation that rideshare and ridehail companies brought to the market is very impressive.  While many welcome its emergence, it is also disruptive in a way, as it forced fast transitions to the market and left a lot of uncertainty and confusion among the consumers.  For example, the fare and payout structures can be complex, and the rules and regulations can be vague.  Our mission is to bring transparency to the market by providing useful tools and informative resources, and through connecting people with rideshare experts."
RideGuru is truly making waves as the Expedia of ride-hailing services.  It supports a vast number of major rideshare companies, such as Uber, Lyft, Curb, Ola, Didi Kauidi, taxis and more, and the list extends across over 70 countries.
In order to provide unfiltered information and industry knowledge to the public, RideGuru is hosting a Q&A platform called, "Ask a Guru."  Rideshare consumers will be connected with industry experts and questions will be answered by real insiders, such as drivers, travel authorities, and representatives from service providers.  RideGuru has partnered with Harry Campbell, also known as "The Rideshare Guy" who will be directly interacting with the visitors. Harry is eager to spread his expertise through RideGuru, stating, "My goal is to answer any question you might have about the world of rideshare.  Whether you're an experienced veteran of Uber or just heard about it for the first time today, I'm here to help!"
Furthermore, once a user finds their desired ride, they can simply sign up and/or hail the car straight from the site for most of the ridehail services.  The user, if interested, can also view the driver take-home pay as a part of the fare breakdown.  This feature gives the public an idea of how much is going to the driver and how much is going to the ridehail companies.
RideGuru strives to become a community and platform for all information pertaining to the ridehailing industry. With today's release of its fare calculator as well as the Ask a Guru forum, RideGuru will start equipping the public with all the information they need to navigate this innovative but often confusing market.
About Unleashed, LLC
Unleashed, LLC is a Boston-based technology company that specializes in creating websites and smartphone applications to provide users with the information they need for daily decisions. The company is best known for creating the popular travel site TaxiFareFinder.com. TaxiFareFinder, released in 2007, is an online resource for all things related to taxis and rideshares. TaxiFareFinder is best recognized for its groundbreaking, location based, taxi and rideshare fare calculators. With taxi and rideshare rates for more than 2,000 international locations, TaxiFareFinder is the proven, trusted trip companion for travelers around the world.
Save
Save
Save
Save
Save
Save
Save