Summer is over and it's no longer perfect weather for the beach. Have no fear, there are still so many places to go this fall! No matter what city you live in, there is a place for you to take your taxi. So hop into Fall and enjoy the ride!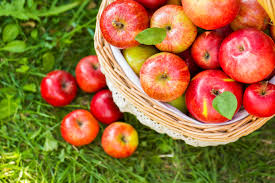 Apple Picking: 'Tis the season of fresh crisp apples! Even if you're from the city, there is bound to be an apple orchard nearby, and a taxi can always take you there! Enjoy the fruit, and don't forget to grab a cider donut on your way out!
Hot Air Balloon Ride: Although this is not your every-day fall activity, riding in a hot air balloon ride is a once-in-a-lifetime experience you will want to try this fall. Make a day out of it and enjoy the beautiful view!

Your local football game: Even if you're not a sports fan, make sure to at least stop by your local football game and tailgate, if only for the food. This is a staple event of fall and a can't-miss experience. 
Thanksgiving Potluck Dinner: Come one, come all! A potluck dinner is an awesome event to have in the fall, so talk with your friends and plan a group gathering! And don't worry about driving through the city with your mashed potatoes — grab a taxi for a no-worry drive!
Foliage at the park: Last but not least, make sure you take some time to enjoy the changing scenery around you! Fall is everywhere, and it goes by quickly, so make sure you don't miss it!
Wherever you go this fall, know that TaxiFareFinder is there as a resource.  Find your fare on our website and enjoy!