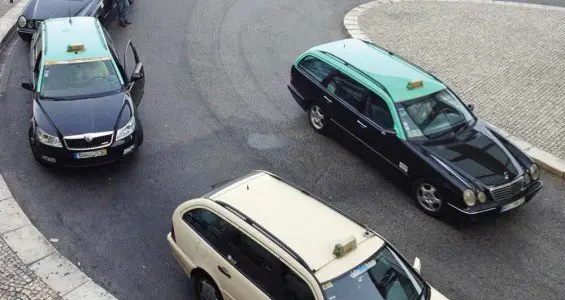 Porto is a beautiful city with tons to offer travelers. One of the easiest and fastest ways of getting around is by using their taxi system. Taxis are a great way of getting around the city, and they are the fastest way of getting to and from the airport.
Taxi Fares in Porto
Taxis are very easy to spot in Porto. They feature a green roof and a beige or black body. Taxis are required to have meters or they are not legally operating. Check to make sure they have one before hopping in. Most taxis around the city cost between €4 and €7. Fares are regulated by meters and are standard across taxi services. Taxis will have their rates posted in the backseat.
Drivers must also provide passengers with a receipt after the ride is over. If you think you're being deceived, check the rate and call the company if there is a problem. There is a 20% surcharge at night between 9:00 pm and 6:00 am. The surcharge is also in effect on Saturdays, Sundays, and on holidays. The surcharge is taken into account automatically by the meter in the taxi. If you go out of the city limits, even to Vila Nova de Gaia, you'll pay extra for the trip. Tolls are also the responsibility of the passenger; the cost will be added automatically to your fare. 
How to hail a taxi in Porto
To get a taxi, you can either hail one at a taxi rank or by calling the taxi company directly. Taxi ranks are found all over the city, so you shouldn't have to wander far to hail one. If you hail a taxi by contacting the company by phone, €.80 will be added onto your fare.
Most taxi drivers are well versed in English, making it easy for tourists to get around.
Francisco Sa Carneiro Airport is a twenty to thirty minute taxi ride to and from downtown. There are several taxi companies operating in Porto and at the airport, so you will have no trouble locating a taxi. You can find the taxis right outside the arrivals terminal. Because taxis are metered, you can't haggle at the airport. Prices are between €20 and €30 depending on where you're going, time of day, and the traffic. If you have suitcases, you will be charged an extra €1.60. You can always use TaxiFareFinder to find a taxi and figure out your fare on your travels in Porto. Enjoy the city without the hassle.