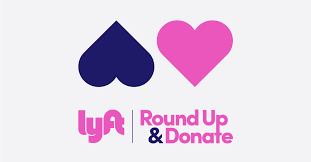 If you've ever wanted to donate money to a good cause but haven't known where to start, Lyft is helping with that. The next time you ride with Lyft, you can round up your fare to the nearest dollar and donate it to one of their partner charities. So if your ride was $17.50, you'll be charged $18.00, and the other $.50 will go to an organization of your choice.
How do I donate with Lyft?
This is a completely optional feature Lyft is offering; you do not have to take part in it. To turn this feature on, open up your Lyft app. In the upper left hand corner, tap the main menu icon. Then, tap on the Donate button. A list of organizations will appear. You can click on the organization to learn more about them. All you have to do is click Opt In, and when you ride, you will be donating the rounded up portion of your fare to the organization of your choice. You can also turn off this feature opening the main menu, clicking Donate, slide the donate button to the left, and in the pop up window hit Stop Donating. It's that simple.
A few rides are not able to qualify for the round up and donate through Lyft. If you're riding on a business profile, the app will not round up your fare. If you're using a promo code, a gift card, or it's been paid in full already, there are no round ups. It rarely ever happens, but if you have a ride with an even number, there's nothing to round up!
The round up will not be included in the price you are shown when you order the ride. It will be included when you receive a receipt for your ride after paying. Not all donations are tax deductible because it depends on the organization, so if the organization qualifies, then your donation does too. At the end of the year, Lyft will send an annual report to you listing all your tax deductible donations so you can include it for your tax purposes.
Lyft makes it easy to use your change to make change in the world.