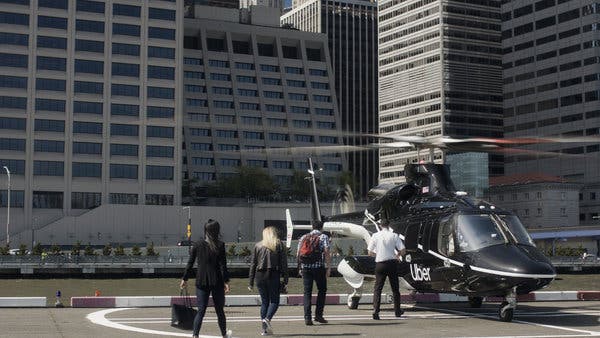 This morning, Uber announced it's newest service, Uber Copter, which will offer flights to and from Lower Manhattan from JFK Airport. While the Uber Copter was available to premium members starting in June, it will now be available to all Uber users.
The cost for the flight will be between $200 and $225 per person and while that is quite expensive for a ride, you will save some significant travel time as the flight takes roughly only eight-minutes. The cost also includes ground transportation on either side of the trip.
As one of the country's largest airports, JFK, has struggled with congestion issues on both public transportation and car pickup services such as taxis. Getting to/from JFK to Manhattan can take anywhere from an hour to two depending on traffic so Uber is hoping this helicopter option helps to cut down on some of that travel time.
Currently the Uber Copter option is only shown within the app to people who are located in the Lower Manhattan area though Uber does hope to expand on this.
It is also important to note that if you place to use the Uber Copter service you are only allowed to bring along a small suitcase and you will have to watch a short safety video before takeoff.