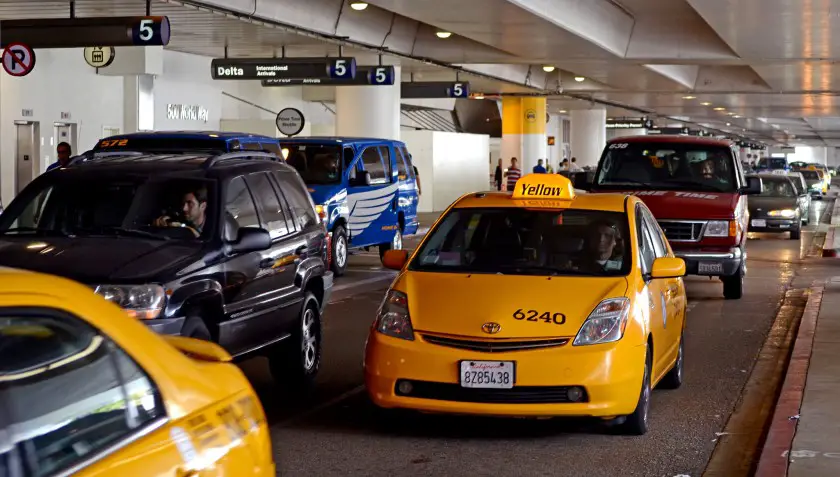 If you have ever flown into LAX airport and tried to hail a cab you can commiserate with the thousands of people who have complained that the congestion at Los Angeles International Airport was growing dire. What should take only 5 minutes has increased to a half hour ordeal in recent years.
Due to the ever-increasing airport traffic, city officials decided that starting at the end of this month (October, 2019) all travelers departing from LAX will be required to board a shuttle or walk to a new waiting area where they will be able to catch a rideshare vehicle or taxi.
The curbside lanes will be converted to bus lanes which will ferry passengers to and from the new pick up lot. Buses are expected to arrive every 3-5 minutes to shuttle passengers. The buses will be easy to notice, as they have been painted a bright green color.
The new rideshare pickup lot has a ton to offer from umbrellas, trash cans, bathrooms, phone charging stations and even food trucks that will operate from 5 a.m. to 1 a.m.
This current plan will remain in effect until 2023 when LAX hopes to have completed construction on an elevated skytrain which will cut down on the travel time to and from the designated pick up lot.
While this is a big change for travelers who depend on LAX, officials are confident that it will cut down on travel time. As a reminder, drop-off and pickup policies for family and friends, will not change.