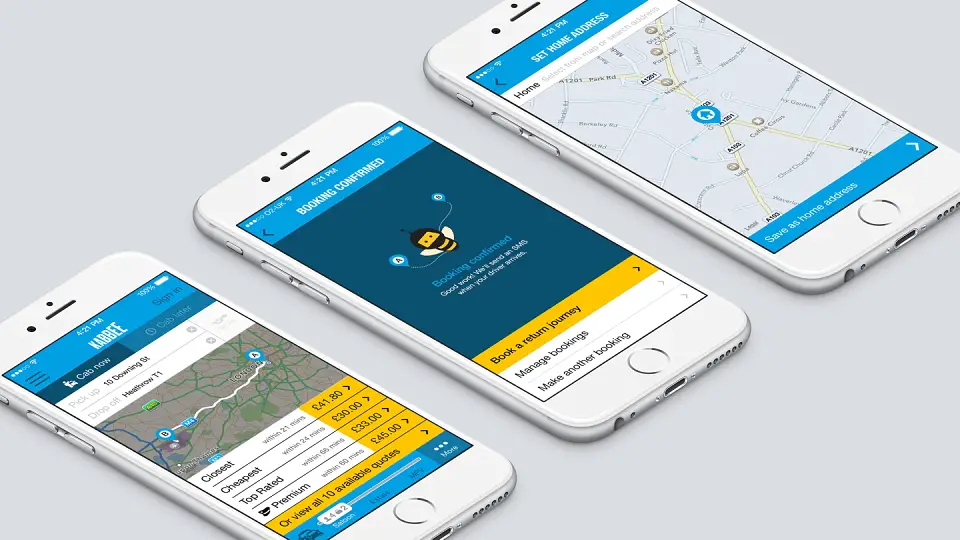 Everyone knows of Uber but is it always the best option? Kabbee, a minicab app, claims to be cheaper than Uber and even up to 65% cheaper than a London Black car. On top of that Kabbee only uses fixed fares and with over 10,000 cabs operating in London you hardly ever have to wait for a ride.
Kabbee has no surge pricing and let's you book a ride from 5 minutes to 3 months in advance, giving you the travel flexibility you need. They even offer multiple payment options from cash, card, or prepaid account.
While riders use Kabbee around the city, they are especially beneficial at the airport where they offer 30 minutes of FREE wait time so you do not need to scramble off the plane to catch your ride.
Currently you can only use Kabbee around greater London, but their website does state that if you order a cab in London that the driver will take you anywhere in the UK. However, we have no personally verified this.
Want to sign up for Kabbee? Enter in your travel information on this page to see all available rides!