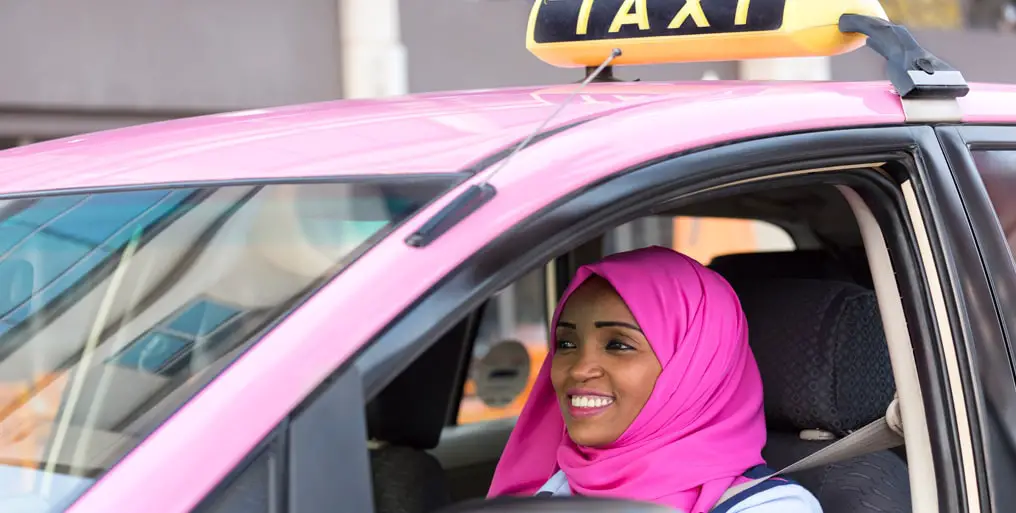 Dubai is one of the most visited cities in the world for business and tourism. It is a city full of shopping, culture, adventure, history, and more. As Dubai is located in the Middle East, many women have reservations about their safety traveling to and around the region. Dubai is combatting that idea by creating a taxi service specifically for women and by women.
About Dubai and their Pink Taxis
The city of Dubai is in a Muslim country, and the tradition is women are not allowed to be alone in the company of an unfamiliar man. Due to this, many women do not feel comfortable or are not able to use taxi services in their country or city because drivers are predominantly male. This pink taxi service was created to allow women to use public transportation with the ease, safety, and comfort a man would. The company has been met with a great amount of interest and success as women line up to use the service and become drivers for the service. All tariffs, rules, regulations, and fees are the same in the pink taxis as they are in traditional taxis.
How do Pink Dubai Taxis Work?
These taxis operate the same way traditional taxis do; the only difference is they are operated by women and only women are able to order these services. The taxis are a pastel pink and cream color. The female drivers wear a pink uniform topped with a cream headscarf and pink hat. There are over fifty taxis running in Dubai, currently. Women from all over the world are behind the wheel after completing specialized training.
Women are catered to with this taxi service, but men are able to use it when they are in the presence of their wife, sister, or mother. Otherwise, men are not allowed to use the service.
The pink taxis are found in abundance around shopping centers, the airport, and hospitals. They are easily recognizable. If you can't find one, you can hail one by calling 04 0480808.