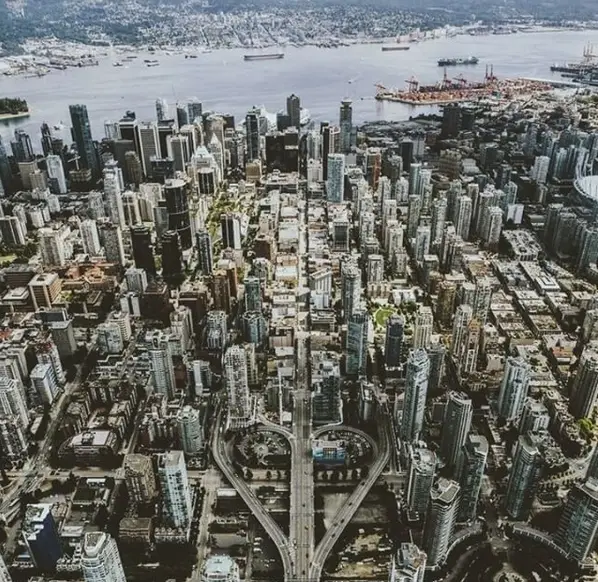 2020 is a big year all around the world. For Vancouver, it marked the beginning of Uber's presence within city limits.
Many cities around the world depend on ridesharing services to help people go to and from work, run errands, and generally get where they need to be. Not Vancouver. Ridesharing services have been less necessary in the city voted North America's best public transportation system. More than 495,000 people use the transportation system daily, and they never worry about arriving on time. A single bus line in Vancouver moves over 60,000 people per day. If people don't use public transportation, a bikeshare program has been incredibly popular. More than 53% of Vancouver's population does not rely on personal vehicles to go to and from work every day.
Why are Uber and Lyft going to Vancouver at all? Uber tried to push their way into the city in 2012, but Vancouver and British Columbia's authorities made that impossible. There has, effectively, been a rideshare ban in the city, making it the last major city in North America without a rideshare presence. British Columbia opened TNC or rideshare applications on September 3, 2019 and offered a mandatory insurance program on September 16. Lyft and Uber officially applied very quickly.
Pressure from the taxi industry helped keep ridesharing out of British Columbia. Although, small and local companies with services reminiscent of rideshares popped up. Kater is the largest and most recognizable in the area.
British Columbia is one of the last regions to allow ridesharing programs. This has allowed them to see the problems ridesharing has brought to other cities. Officials welcome the rideshare industry, but they are also wary and on guard. They want to avoid the problems other cities have faced like: safety issues, congestion, emissions, poor labor practices, and more. After years of studying how ridesharing services affect the city, the people, the environment, and all the detrimental side effects, Vancouver is as hopeful about the late adoption as they can be. Officials hope their late adoption can help them avoid these issues by solving them before they occur. They already have in place strict licensing protocols, data sharing requirements, and fees to alleviate rush hour traffic and curbside congestion.
Uber and Lyft officially launched their services in Vancouver on January 24, 2020. They are only operating in Vancouver's downtown area. Lyft has limited their radius to an even smaller area. Currently, there are not enough drivers to make ordering a ride quick or easy. Drivers have stricter licensing than anywhere else; they must have the same license as drivers for taxis, buses, and ambulances, must pass medical, inspection, and road tests, and pay the fees. The rates for ridesharing will always be higher than the taxi rates, so they are not in direct competition with the taxi industry. The largest concerns for Vancouver's officials have been ensuring the continued use of public transportation and working conditions for rideshare drivers. It is too soon to tell how well Uber and Lyft will fare in the last North American city to adopt ridesharing.
Are you excited about the new presence of ridesharing in Vancouver?