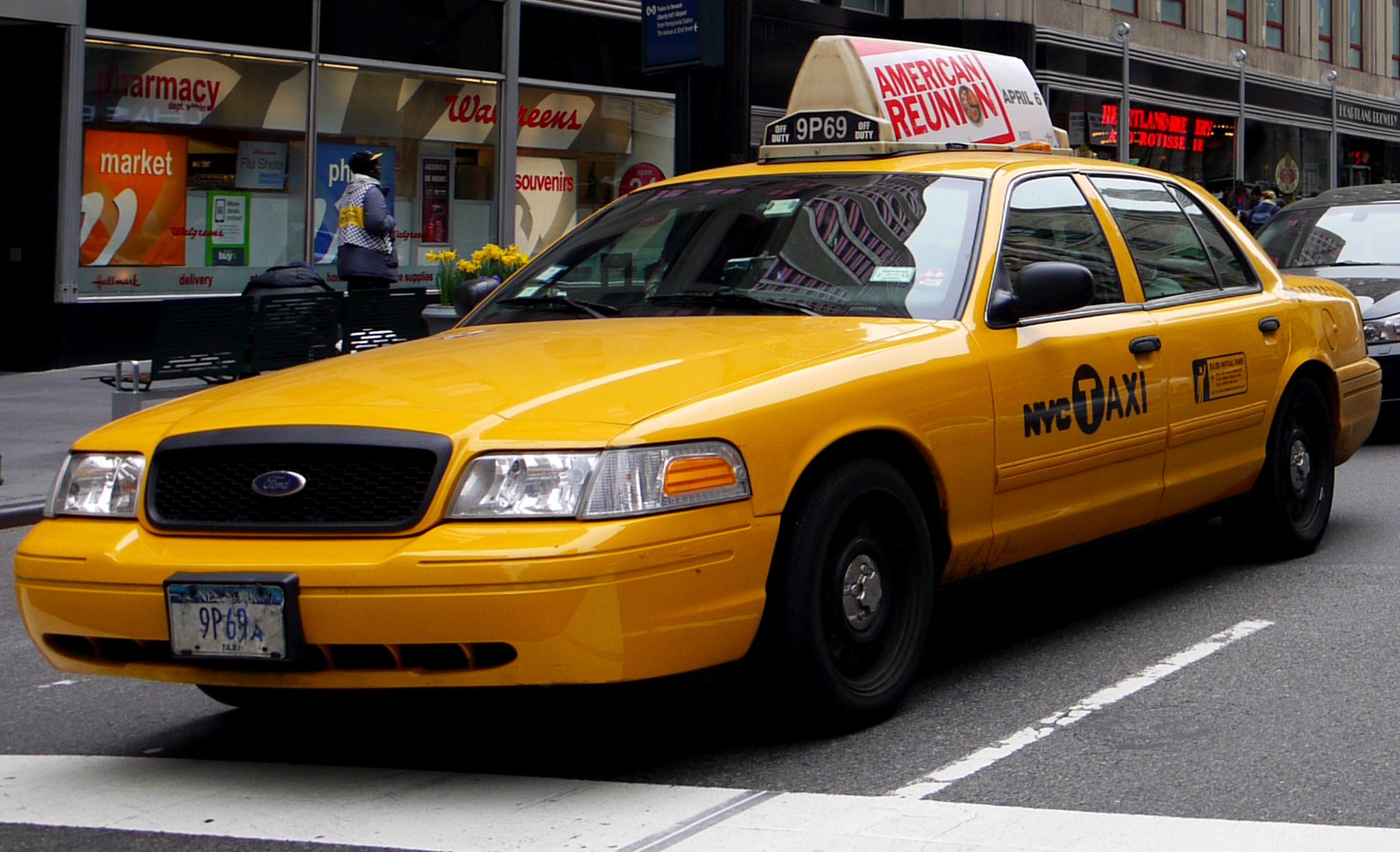 NYC Taxi drivers and medallion owners have had a rough ride over the last couple of years. Not only did the rideshare industry completely disrupt their well-oiled system but with the onset of COVID-19, NYC taxi drivers are feeling less and less confident that they can pull through. With trips down more than 70 percent since the start of the pandemic and a city bailout unlikely, many are starting to wonder if the classic NYC Taxi industry is on the brink of collapse.
The Taxicab Medallion Sale Prices Task Force, recently delivered this statement "It is abundantly clear that the medallion taxi industry in our city is in a state of crisis, and the time to take urgent, bold action to remedy the situation is now." However, Mayor De Blasio, has stated that a bailout is unlikely given the tough economic situation due to Covid-19.
On top of a bailout, many are also calling for medallion loan forgiveness or help as it is nearly impossible now for NYC Taxi medallion owners to pay off their large debts.
Interestingly enough, while the pandemic has also been hard for ridesharing companies, it has not impacted them as severely as it has the taxi industry. According to City Metric, "New Yorkers took just 4.3 million ride-hailing trips in April, at the height of the pandemic, a 79% drop from the 20.6 million trips recorded in January. Taxis saw their numbers fall even further, from 6.8 million trips in January to just around 273,420 in April, a 96% drop."
If you take a look at the below graphs, you will see that while rider numbers are down overall, Uber and Lyft have managed to take an even greater cut out of taxi business than before the pandemic. In January ridesharing apps accounted for about 75% of all the rides given in NYC and by June that number had risen to 92.5% of all rides.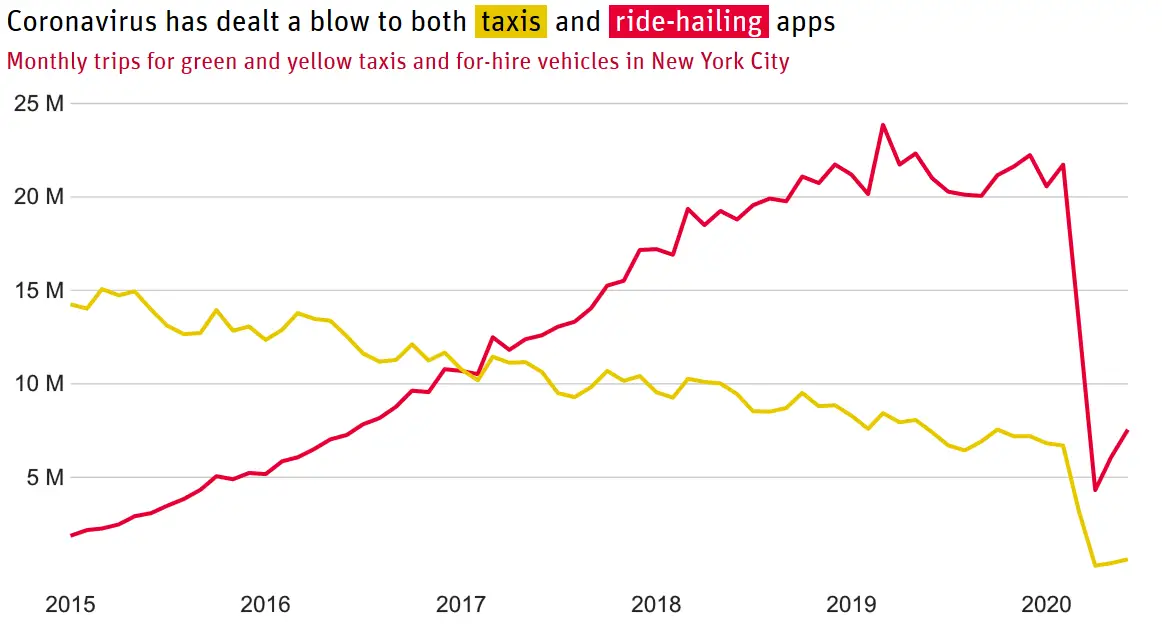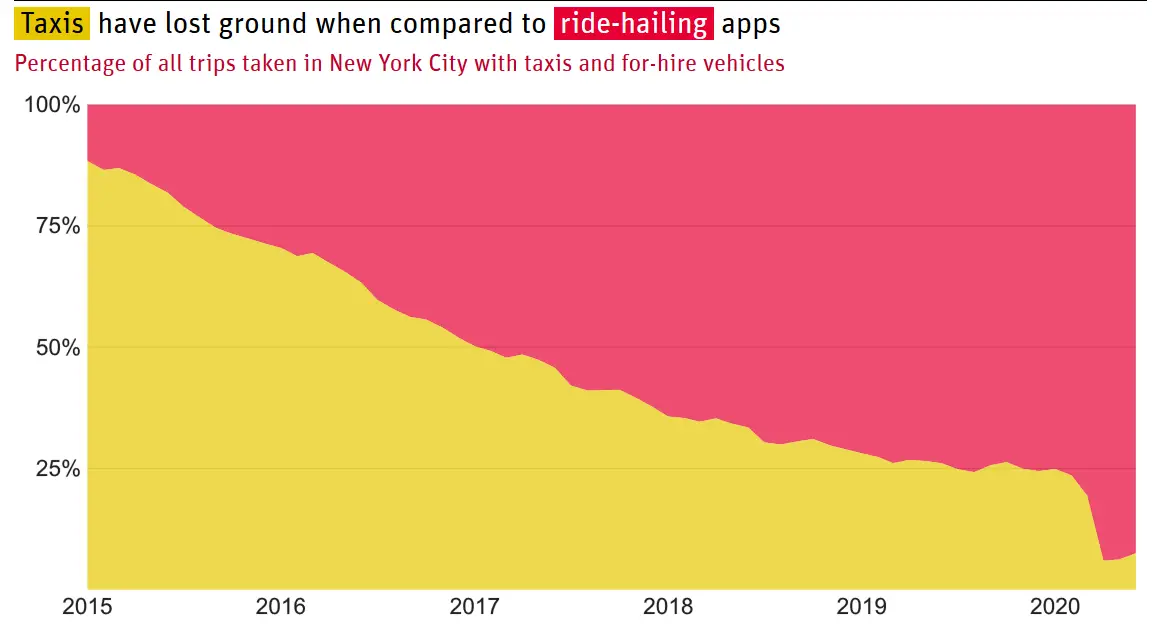 With the Pandemic still in full swing, it is difficult to tell if the ridesharing market will sustain their gains over the taxi industry but one thing is certain, the NYC taxi industry is in a dire situation and desperately needs some type of financial help if they are going to get through these tough times.