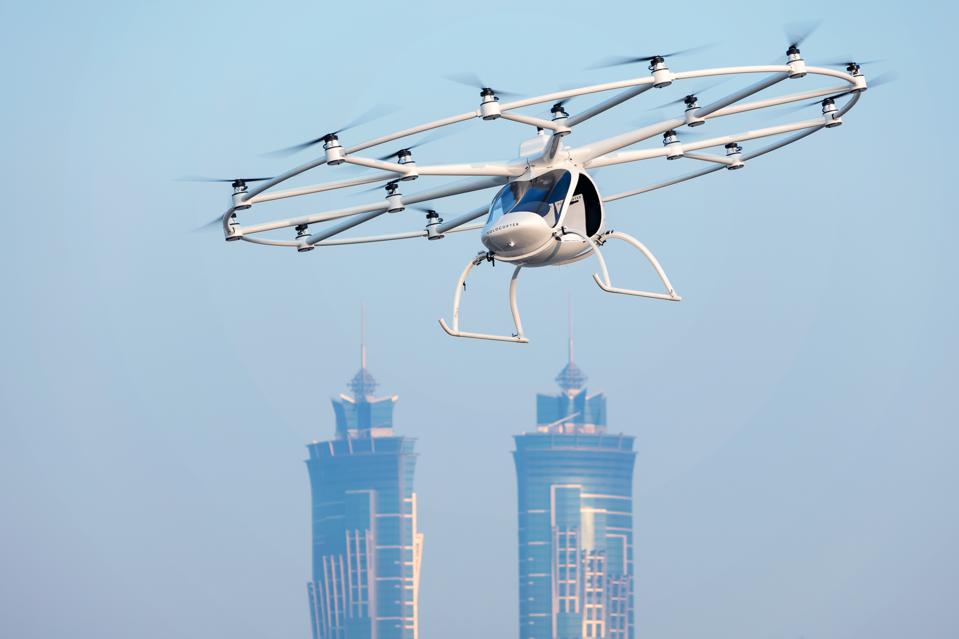 Want to channel the Wright brothers and be the first to fly? Well maybe not the first to fly, but you could be one of the inaugural riders in the world's first electric flying taxi!
Right now, you can reserve a ticket online to be one of the first travelers inside German startup, Volocopter's, electric air taxi. Each ticket costs €300, though you only need to put down a 10% deposit to hold your spot. Since this is an early presale, your flight won't take place for another 2 years. The €300 ticket price also only includes a 15 minute ride on the new flying taxi. However, if you love adventure, the long waiting period and price tag may be worth it! Plus, Volocopter is sweetening the deal with a video of your flight and a "limited edition, personalized certificate."
If you are interested in a "VoloFirst" flight, quickly head to their reservation page to buy your ticket as they are only offering 1,000 pre-sale reservations at this time.
Many companies have their allocated resources to developing flying taxi cabs including Boeing, Airbus, and Uber but it looks like Volocopter will be the first to market. Their taxi is labeled as an eVTOL (electric vertical take-off and landing) aircraft, similar to a helicopter. The two seater Volocopter will be able to fly 19 miles on every charge and up to an altitude of 330 feet. Volocopter stands firm that this flying electric taxi will be virtually silent to anyone on the ground.