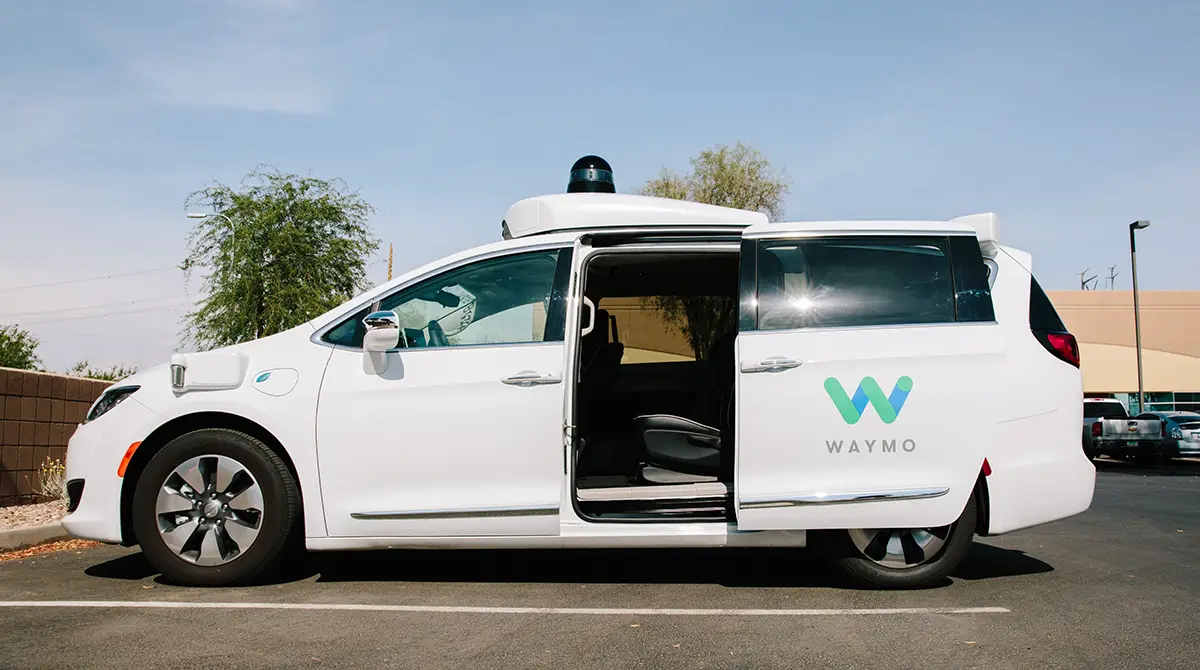 Complete autonomous rides have come to Phoenix! Waymo, the Google owned autonomous vehicle project, has opened up its Waymo One service to existing Waymo members in the Phoenix area. Over the next few weeks, Waymo will be opening up their Waymo One driverless taxi service to new members as well.
Waymo stated that these rides will be 100% driverless! However, there will still be an option on the Waymo app that comes with a trained safety operator behind the wheel if you would rather have a bit of a safety net when ordering your Waymo vehicle.
While Waymo is currently operating in about a 100 square mile area, the fully autonomous Waymo One service will only be offered within about 50 of these square feet focusing on the Phoenix suburbs of Chandler, Tempe, and Mesa.
Waymo currently has about 600 Chrysler Pacifica minivans in its fleet, with about 300-400 of those residing in the Phoenix area. All Waymo cars that are put in service for giving rides will be remotely monitored with operators intervening in extreme circumstances.
With Covid-19 still largely impacting our everyday movements, autonomous vehicles have a leg up on the competition. Many riders are nervous to get in a vehicle with another human for fear of catching Covid. Having no human interaction with the fully autonomous Waymo vehicles could be a huge incentive for some people to start using the service. Waymo has been busy adding safety protocols to their other services including mask wearing, hand sanitizer, and a "cabin flush" which is essentially blasting a rush of air through the cabin after every ride.
Waymo is currently testing their vehicles in about 25 different locations with hopes to expand the services to other cities around the US very shortly. If you want to stay up to date on Waymo's offerings, you can download the Waymo app on the Google Play or Apple App store.