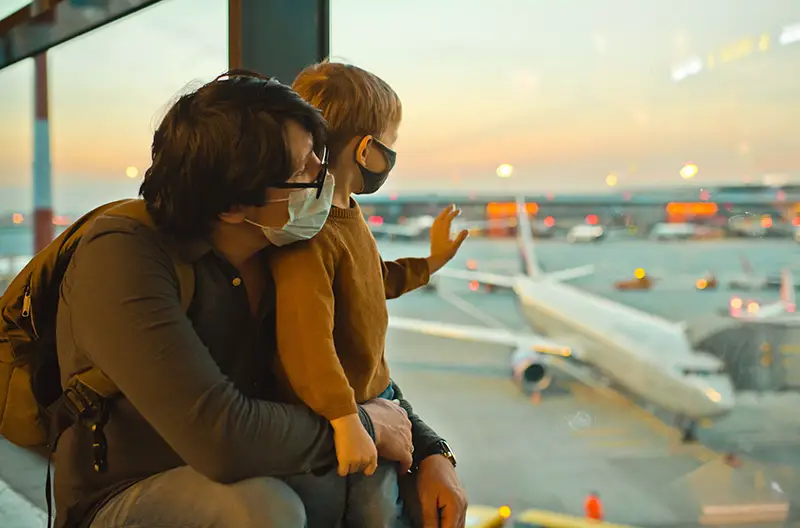 Travel is ramping back up and the excitement is almost palpable. We are seeing an increase in travel and taxi searches, and from our research, here is where people are looking to travel this summer.
Europe
With many European Union countries recently opening their borders, we are anticipating a big wave of travel to move through Europe this summer both from international travelers and Europeans looking to stay within the continent. According to the European Travel Commission, 56% of Europeans are planning on traveling throughout Europe this summer with 46% of those travelers waiting until mid-late summer (July and August) to embark on their trips.
While Europeans are definitely on the move throughout Europe with Spain, Italy, and France being the top three travel destinations, Americans are also looking to take on some trans-Atlantic travel this summer. According to the travel app Hopper, US to Europe airfare searches spiked 47% after the EU announced their intention for countries to open borders to vaccinated travelers. London, Paris, and Barcelona are the top three most searched cities for Americans looking to travel to Europe.
United States
While a number of travelers from the United States are looking to leave the country, the majority of Americans are booking trips closer to home. According to Airbnb, nearly 70% of their searches for Memorial Day weekend are only about 50-300 miles from the travelers' home. While travelers are showing an interest in beginning to use air travel again, car travel is still reigning supreme.
There is also a trend emerging for seaside travel with popular past hot spots like Nantucket and Cape Cod already booking up for the summer. It appears as though the majority of travelers are looking to travel for leisure, think vineyards, lake houses, and seaside retreats.
Close by and past popular travel destinations such as Canada and the Caribbean are still witnessing relatively low bookings. Canada is actually still closed for leisure travel and Canadian Prime Minister Justin Trudeau prefers to keep their border closed until 75% of the population has had at least their first vaccine dose.
Asia
With many Asian countries still paralyzed with high Covid rates, travel throughout this area of the world is at a standstill. Sadly, infection rates remain high in past popular travel destinations such as the Philippines, Indonesia, and Thailand. Travelers who are looking to travel throughout Asia are currently advised to postpone.
Travel guidelines are changing daily so it is a good idea to set up alerts for the destination you are traveling to in order to ensure you are all set to go when the time comes. Also, the United States is still enforcing Covid tests for everyone (even the vaccinated) within three days of taking an international flights back to the U.S.