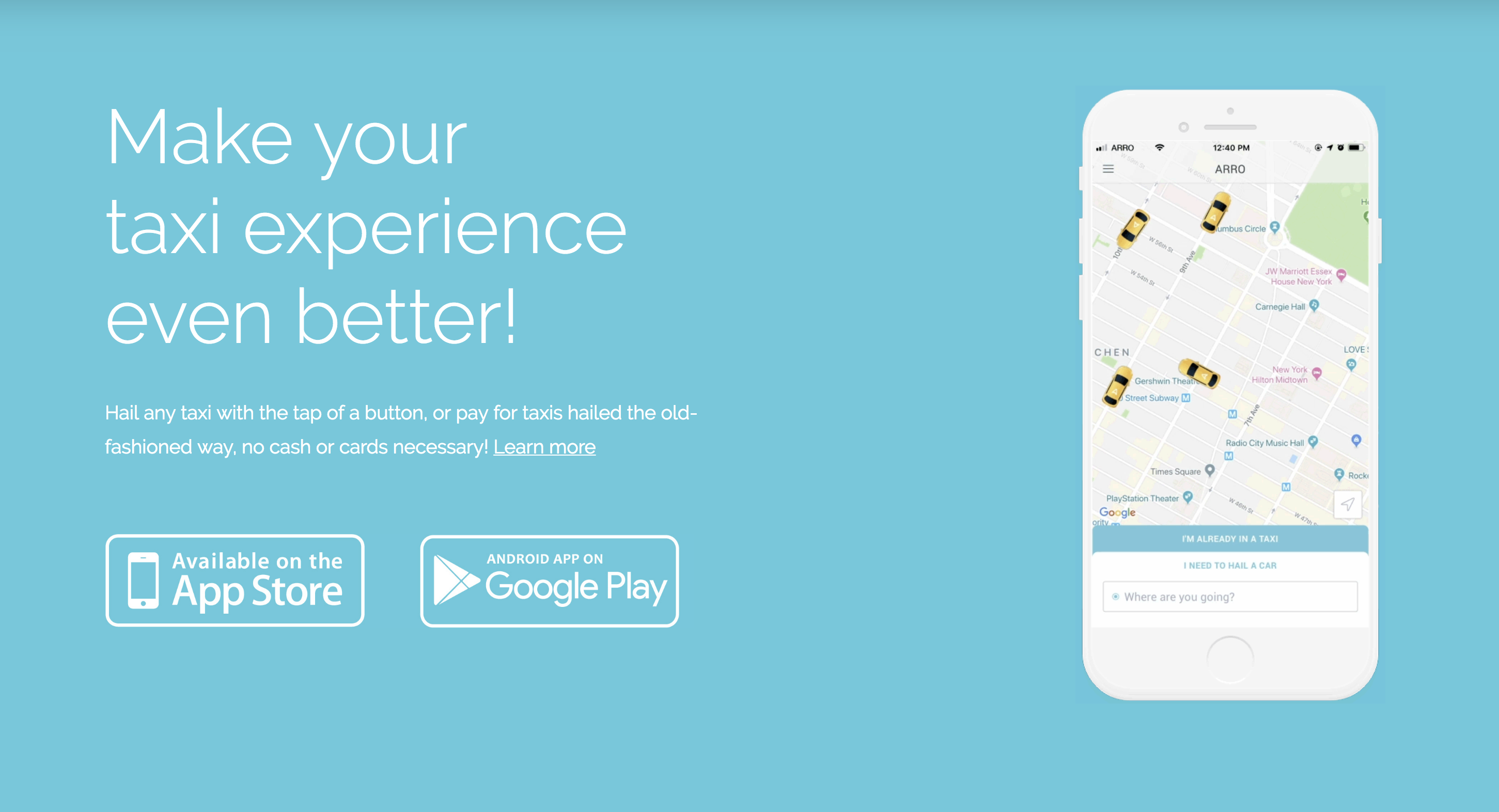 ARRO is an app that allows you to hail and pay for taxis in multiple cities around the United States and in London, UK. With ARRO, you never have to worry about surge pricing, a common current issue with the lack of Uber and Lyft drivers. ARRO is available on both iOS and Android devices. Here is how to set up your ARRO account.
Once installed, open ARRO and tap on the REGISTER button.
You have the option of signing up with your Facebook account or an email account. Follow the prompts for the option you prefer.
Once you enter your phone number you will receive a confirmation code via SMS message. Enter the code to confirm your account request.
Enter details for at least one credit card. Note that you can store up to 3 cards and designate them as Personal, Business or Other.
Your account is now created and you're ready to request your first ride.
When you are ready to hail a ride, simply open the app and tap, "I NEED TO HAIL A CAR" at the bottom of your home screen. Enter your destination to receive a fare estimate, route preview, and an ETA for the nearest available driver. Tap "REQUEST RIDE" and go. At the end of your trip, the fare is paid automatically with the card on file!
If you hail a cab off the street, you can still pay for the ride using ARRO! Simply enter your Pairing Code or Check-In Code once you are in the taxi. In the U.S., you can find the Pairing Code on the Taxi TV screen in the back of the cab. In the U.K., ask your driver for the Check-In Code. To pay for your ride, tap on the "I'M ALREADY IN A TAXI" button at the bottom of the home screen, then enter the code and watch for the confirmation. When your trip ends, your ride is paid automatically and a receipt is emailed to you.
It is important to note that ARRO does set a default tip of 15% to your total but you can alter this amount if you wish. To change the default tip setting go to the menu and tap on Payment. Then tap on Default Tip and select your preferred option.