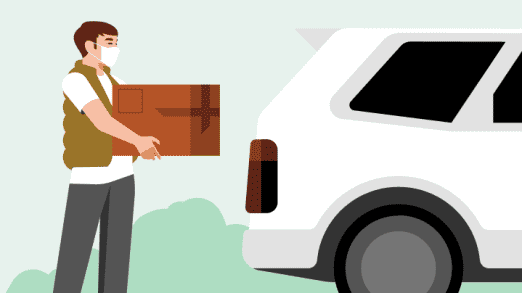 This week Uber rolled out another new feature, just in time for the holidays! With anticipated national shipping delays due to a heavy volume of shipments and low workforce numbers, Uber wants to help fill the gaps using their Uber Connect service.
According to Uber, "Whether it's fresh baked cookies or a present for a gift exchange, by tapping the package icon in the app, Uber Connect can help you send gifts, goodies and holiday cheer across town to family and friends!"

Uber promises same-day local delivery for all your packages, of course, complete with real-time tracking so you can verify when your gift gets delivered. In an effort to ensure safe and timely delivery, Uber has expanded some of their Uber Connect features to better suit gift delivery.

Now when you use Uber Connect, you can choose the "Meet at door" pickup and drop-off option. In the past users only had the choice to meet curbside but Uber wants to move their service to a full door-to-door pickup and delivery experience. Also, Uber also now gives the option for users to write in free form notes with specific instructions such as "This gift is very fragile, please handle with care" or "Make sure this gift makes it to the Mom of the house, Sarah!"

Uber Connect is now available in 6,000+ US cities and towns, including New York City, Philadelphia, Pittsburgh, Los Angeles, San Francisco and San Diego. After Uber originally launched their Connect service in April 2020 to help our communities stay better connected during the pandemic, the service has been a success and Uber is excited to make Connect even better for the holidays.