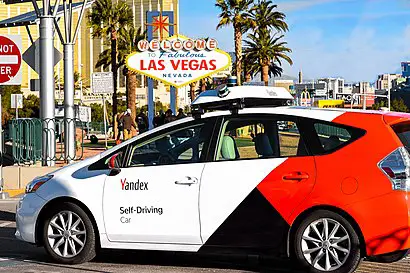 In light of recent events, Uber has announced that it plans to accelerate the sale of its remaining holdings in Yandex.Taxi, the Russian-owned ride-hailing platform. Currently, Uber owns 29% of the Russian ride-hailing platform, which according to The New York Times, was roughly equivalent to $800 million at the end of 2021.
While it is clear that Uber is speeding up the process of selling its remaining shares in Yandex due to Russia's invasion of Ukraine, Uber has made it known that they have been looking to sell for a while now.
Further, Uber has pulled three of their executives from the Yandex.Taxi board. In a statement to the Times, Uber said,"In light of recent events, we are actively looking for opportunities to accelerate the sale of our remaining holdings and, in the meantime, will remove our executives from the board of the joint venture". Uber is replacing these executives with a representative who will oversee the divestment.
Uber first launched their ridesharing service in Russia in 2014, entering a market already dominated by Yandex.Taxi. Due to the tough competition Uber had a rough few years, until 2017, when both companies entered into a $3.7 billion dollar deal. Uber walked away owning 37% of Yandex.Taxi and riders in Russia had the ability to use either Yandex or Uber to hail a ride. Last year, Uber divested itself of its holdings in Yandex's delivery and autonomous vehicle units, selling part of their stake and agreeing to allow Yandex to buy the remaining 29% Yandex.Taxi stake.
Yandex has stated that they are interested in taking full control of Yandex.Taxi as a part of a plan to boost investment in online services.