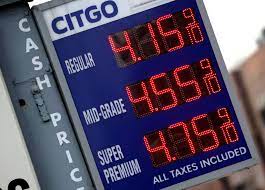 It is hard to not notice the rising cost of fuel these days. With the US average for a gallon of gasoline hitting $4.30 this week many are starting to feel the effects on their wallets. One of the hardest hit professions is taxi and rideshare drivers who depend on low gas prices to earn their living. In an effort to help offset the fuel hike, taxi companies and ride-hailing services are starting to impose "fuel surcharges". This means you may notice your ride costing a bit more, starting now.
On Wednesday, Uber was the first to impose a surcharge of 45 to 55 cents on rides, depending on location. The company is also imposing a surcharge of 35 or 45 cents on Uber Eats orders to help the food couriers. Uber states that the surcharges are based on average trip distances and the increase in gas prices in each state.
Lyft quickly followed suit, adding a 55 cent surcharge. Both Uber and Lyft are keeping their surcharges in effect for 60 days and have stated that they will continue to monitor gas prices and make any necessary changes over the coming weeks. All surcharges are going directly to the drivers.
Across the country, city taxi companies are taking the initiative from Uber and Lyft and adding their own surcharge, usually a $1 fee on every taxi journey.
These fuel surcharges are very welcomed by drivers who have been pushing for relief for weeks now. And, with fuel prices expected to continue to soar after President Biden's decision to ban the import of Russian oil, transportation and logistics personnel say further surcharges on travel and shipping are likely to become more widespread over the next couple months.