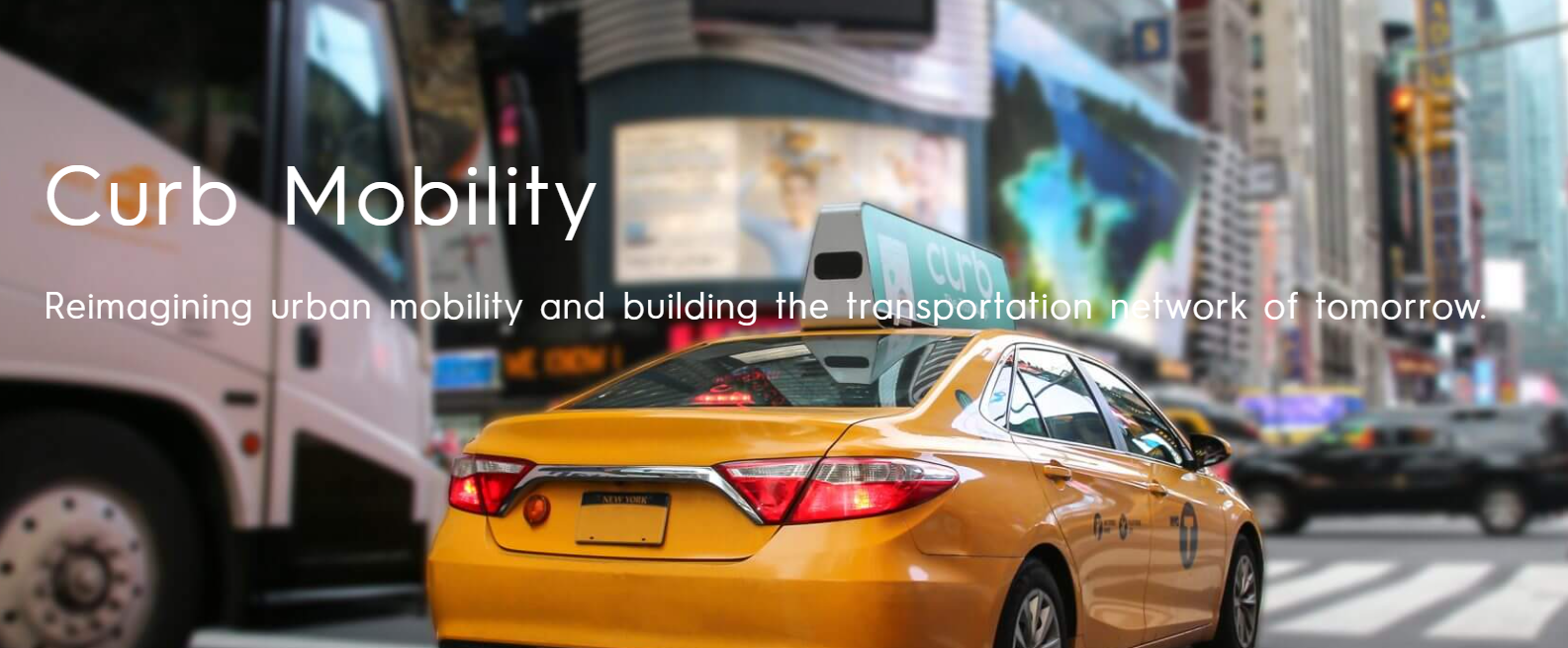 Curb, the taxi hailing app, has been making a splash in the news for teaming up with Uber to bring traditional yellow cabs to the Uber application. Curb, which allows users to hail taxis through their application, will act as the "middleman" for travelers wishing to book a taxi through Uber. However, for those who are not loyal to the Uber platform, hailing your taxi directly through curb might be the easier process. Here is everything you need to know about the Curb application and how to sign up!
The Curb app offers two taxi-hailing services. The first, "Ride Now", allows users to get a yellow taxi on demand, similar to ordering an Uber. Users will input their desired "to" and "from" addresses and a yellow cab will be sent their way. After the trip, the user will be charged the final cost via a credit card they have stored in the Curb app. Curb also has the option to "Ride Later" in select areas which allows the users to schedule their taxi pickup up to 24 hours in advance.
The second option is called "Pair and Pay" which allows travelers the ability to street hail a taxi and then pair their taxi cab number within the Curb app so they can pay the final total through the Curb app instead of handing cash to the taxi driver.
When using the Curb app, your taxi ride cost will be based on the current taxi rates in your city. In other words, you will pay the meter price for your ride. If you choose to hail a taxi through the Uber app, using Curb as the middleman, your price will be based off Uber rates instead. This means that your taxi ride, if hailed through the Uber app, could have surge pricing enacted. On the flip side, if you book through Curb, you will never be charged surge pricing. To get a Curb estimate for your taxi ride, check out RideGuru.
How to Sign Up for Curb:
1. Download and open the Curb app on your smartphone.
2. Tap "Sign Up" and enter your first name, last name, mobile phone number, email, and preferred password. Then tap "Sign Up" again.
3. At this point you will receive a text from Curb prompting you to text the number back with the word "CURB" to complete your verification.
4. Read and agree to the terms of service, then tap "Accept."
5. Follow the prompt to add a payment method and start riding!
Once you have signed up you will see a home map screen that will allow you to input your desired pick-up and drop-off location.
Curb is currently available in about 30 U.S. cities, however, the pair and pay feature is only currently available in Boston, Las Vegas, Miami, New York City, and Philadelphia.