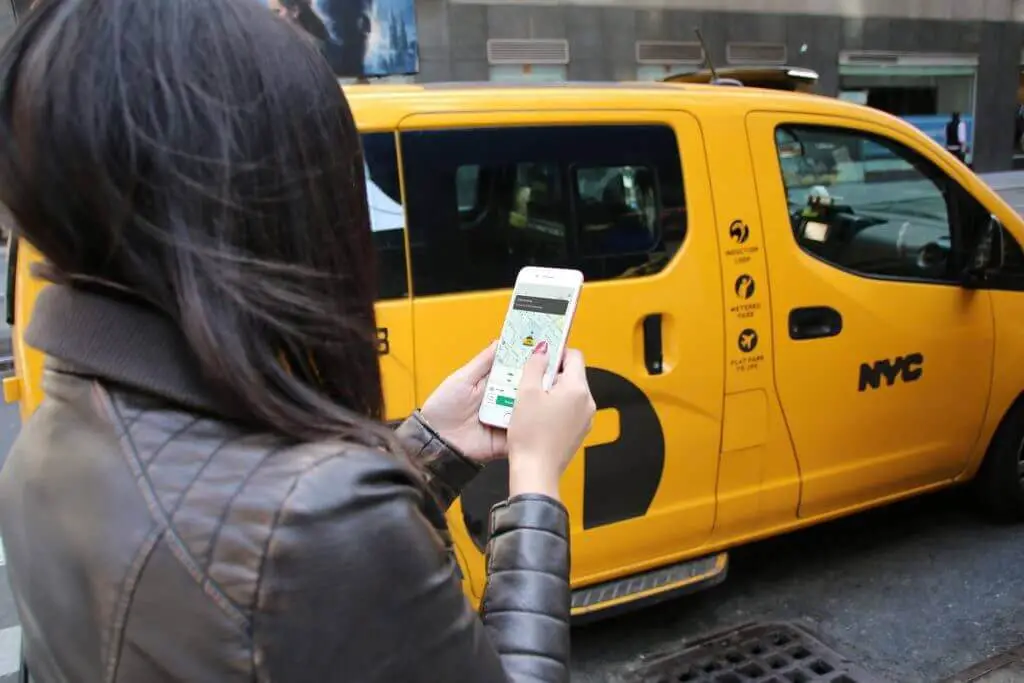 With Uber drivers in high demand and surge pricing through the roof, many travelers are turning to alternate forms of transportation. While some may be driving or taking the train to their destination, we have also seen a mass popularity spike in the "traditional taxi" again! With new technology, taxi-hailing apps, work just as seamlessly as Uber. Here are our 5 favorite taxi apps.
Arro connects passengers with traditional taxi cabs through the Arro smartphone app. Their local partners (taxi companies) set the fares, so prices will vary depending on location. Arro does have a service fee of $2 for every ride initiated through the Arro app. Arro technology is directly integrated into the cabs to make it easier for drivers to accept rider requests without having to fumble for their smartphones. When your taxi ride is over your payment will be taken directly through the Arro app so you do not need to carry cash! Arro is currently available in NYC, Chicago, Boston, Miami, San Francisco, Houston, and London, UK.
Bolt (formerly Taxify) is a ride-hailing smartphone app that connects riders with local taxis and private drivers in over 150 cities throughout Europe, Africa, Australia, Canada, and Mexico. Bolt offers rides in real-time meaning there is no current option to pre-book your ride. However, one nice thing about Bolt is they do offer a variety of payment options from cash to in-app payment (credit card) to even business and telecom payments in some markets. Bolt does have Dynamic Pricing (Surge Pricing) like Uber and Lyft, so their rates could change depending on demand.
Curb is an on-demand car service that hails an existing traditional taxi through the Curb smartphone app. With Curb, you can either request your car when you need one through the app or you can hail a taxi off the street. If you choose to hail one off the street, simply turn on your Curb app once you are inside the taxi and pay for your ride through the Curb platform. Curb's local partners (taxi companies and private for hire cars) set the fares, so prices will vary depending on location. Curb does add a $2 fee to each ride for using their app. The app allows you to either pay via credit card or cash.
FREE NOW (formerly MyTaxi) is a ride service that allows you to hail a traditional taxi through their application. Many applications that hail traditional taxi cabs will charge you a $1 or $2 fee, however, FREE NOW is different in that it does not charge a surcharge for hailing a taxi. With FREE NOW you can either hail your taxi on demand or in-advance. You also have the option of ordering up to 3 taxis at one time if you have a large group.
RideYellow is an on-demand taxi service that allows you to request a traditional taxi through an Android or iPhone app. Similar to other taxi hailing apps, RideYellow provides each user the flexibility to pay in cab via cash, card, or stored credit card in the app. Additionally if you are already taking a trip and wish to pay for your taxi ride through your RideYellow account, RideYellow actually allows you to sync your current taxi ride with the app under their street hail feature.  Lastly, with no surge pricing, you can depend on the same rate no matter the occasion. RideYellow is available is various cities throughout California and Florida.