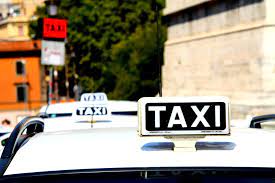 Similar to the partnership Uber created with NYC taxis, Uber has now also signed a partnership with IT Taxi, the largest taxi dispatch service in Italy. Through this alliance, IT Taxi's 12,000 taxi drivers will now be able to accept trips through the Uber app. Uber is hopeful that this new deal will help to expand their overall presence in Italy, especially as the new service covers 90 cities across the country.
In a statement by Uber's CEO, Dara Khosrowshahi, he stated that "This is a truly historic deal in one of our most strategically important markets globally. We strongly believe taxis and Uber are better together, and we're committed to making this a partnership of trust and cooperation long into the future."
Uber has struggled recently to maintain drivers which has led to longer wait times and higher fares. Uber's partnerships with taxi companies are one way in which Uber hopes to start digging out of the "Covid induced hole". So far, Uber has partnered with taxi companies in NYC, Hong Kong, Madrid and San Francisco.
It is quite ironic that Uber is now using the taxi fleets to save their ridesharing company when for years the two were bitter rivals. Uber has faced plenty of opposition from taxi drivers around the world with Italian taxi companies protesting in spite of Uber in 2017 and even causing an Italian court to block the company for a period of time.
While the Italian taxi rates through Uber are not yet disclosed a spokesperson did state that Uber would be charging the taxi companies a fixed commission rate for access to their platform.