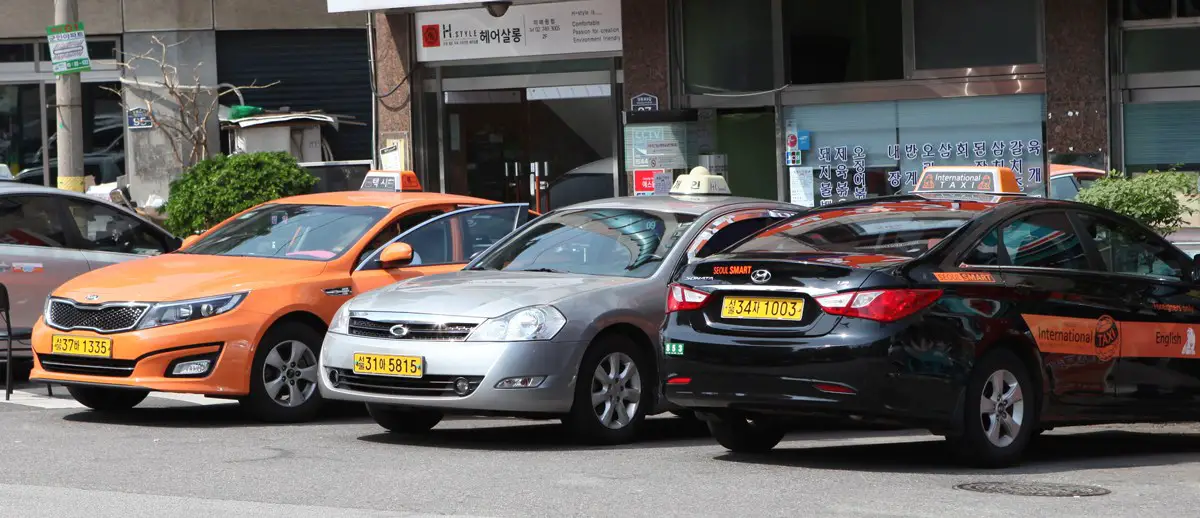 Traveling internationally soon? Wondering if Taxis abroad are the same as they are at home? While the premise is the same, Taxis around the world do have different rules and customs. Here are our top ten tips on taking a taxi in another country.
International Taxi Tips
Look for a meter and radio. Not all areas require meters, but almost every legitimate taxi company requires at least a two-way radio. The taxi has to have some way of getting in touch with their home base. If you don't see a radio or meter, you have the right to wave them on and find another taxi.

Locate the door handle. Before you get in the taxi, make sure there is a door handle on the inside of the door of your taxi. Some travelers have reported instances of being stuck in taxis with no inner door handles, meaning they have no way out if the worst was to happen.

Find similarities. Taxis in cities should have similar features, for example, taxis in New York City are yellow, cabs in London are black, etc. Most city taxis have defining features, research what defining features your new locale has and don't get in a taxi that doesn't have those features.

Know where you are headed. It's important to have an exact destination in mind, either a well-known landmark or a precise address. Let the driver know where you are headed as soon as you enter the cab, and make sure they know where it is. If you know where you're supposed to be headed, and the driver keeps making decisions to lead you away from that area, feel free to trust your gut and exit at your earliest convenience. 

Cab sharing. In some places, this is a great way to keep the cost of your cab low, but it can also be a scam. Stories of being cornered, robbed, or even accused of "aiding in trafficking", are frequent in some cities. If you're unsure of the safety of an area, it's best to ride alone.

Know how to contact the local authorities. Everywhere has their own law enforcement agency with their own contact information. Figure out what those numbers are for your locale, and never hesitate to use them if you find yourself in an uncomfortable or dangerous situation.

Keep your personal items close. Keep your backpack, purse, or personal items close to you at all times. While this is good advice in general, it is essential that you hold onto your personal items when traveling in a taxi so you don't accidentally leave without them in a hurry. Taxis are one of the number one place where travelers lose their belongings!

Find a taxi stand. When in doubt, only ride in taxis parked at taxi stands. Legally, only legitimate taxis are allowed to idle in designated taxi stand queues.

Check for phone numbers. Taxi companies are advertising, and they will want their number visible. Almost all legitimate taxis will have a phone number visible.

Use TaxiFareFinder. It's a great resource to find local taxi companies, fares, and learn more about locations all around the world.