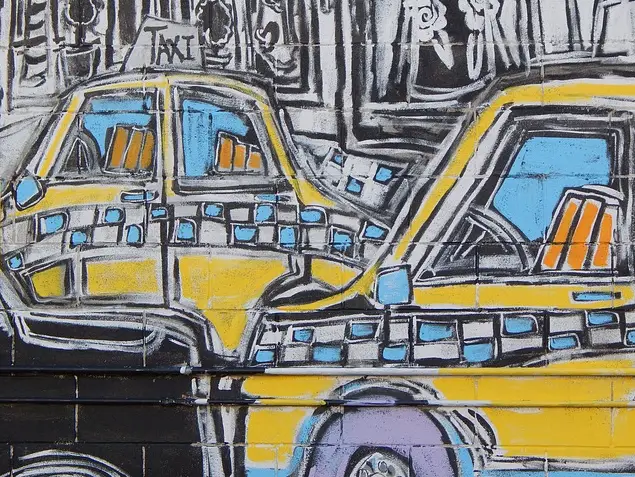 In today's fast-paced world of two-income households, parents often face the difficulty of school transportation. As funding for schools is cut back, less and less children are offered the luxury of riding on the school bus to their building for education. This leaves parents with the responsibility of making sure that their child arrives at school on time.
Luckily, there are alternative options available for parents who do not have the time or the means to get their children to school in the morning. One of these options is choosing a cab service to get your child to school. But how do you choose the right one? Here are five simple tips for choosing the best possible taxi cab service to get your child to and from school.
Safety Measures
The most important thing for parents is the safety of their child. While you may not have the time or the means to accompany your child to ensure their safe arrival at school, you can take steps to ensure they are in good hands. When looking for a cab service, be sure to choose one that takes the safety of their passengers very seriously.
One of the first things that you should look for is how the drivers of the cab service are verified. A professional company that puts the safety of their customers first will run thorough criminal and background checks for all of their drivers. They will also require a drug test before the driver is accepted.
Another safety factor that should be taken into consideration is the cab itself. A professional company will have clean, well-maintained vehicles in their fleet. The seatbelts, airbags, and other safety features of the vehicle will function properly. You can check this by scheduling a ride for yourself. Pay attention to any sounds or parts that may be indicative of a vehicle problem before choosing a cab company for school transportation.
Clearly Labeled Vehicles
Another part of safety is having clearly labeled vehicles. You do not want your child climbing into a vehicle with anyone who says that they are from the cab company. Train your child to be on the lookout for distinctive features of the cab company that you choose. If your child knows what vehicles are okay to accept a ride from, then many potential dangers can be avoided. Look for a company that has one or two colors for their cab, as well as vehicles that are clearly labeled with a decal stating company information.
Alternative Payment Options
Another thing to consider if you are choosing a cab service for school transportation is whether or not they offer alternative payment options. Professional cab companies frequently offer a card or voucher that can be loaded with money for future cab rides. This prevents you from needing to give your child money every day for a cab ride. This can prevent them from losing the money, or spending it on something other than cab fare. This also prevents you the hassle of remembering to keep cash on hand so that your child has it every morning.
Reliability
Reliability is a huge factor to consider when choosing a cab service. You want to be sure that your child arrives at school on time and is picked up on time after school.
In the morning, it is necessary for students to arrive on time. Schools often put guidelines in place to ensure students and parents make an honest effort in getting the student to school on time. Those that arrive late are often penalized, with consequences ranging from warnings to detention. Prompt pick up is important after school because students may leave with friends or wander off if they are not picked up on time. They could miss their cab ride home, leaving parents to panic once they realize they are missing.
This is the reason it is necessary to choose a reliable cab service. A reliable company will be able to ensure timely arrival of your child's ride before or after school. To check reliability, read service reviews or speak with current and previous customers of the cab service.
Fair Prices
Another thing that you want to look for in a cab company for school transportation is fair pricing. The last thing that you want to do is add the cost of an outrageous cab fair along with the price of a school lunch, especially if you are a struggling family. For this reason, check out several safe, reliable companies that meet your specific criteria. Get price quotes from all of them before choosing any specific company for your school transportation needs. Whether you need a cab for school transportation 5 days a week or just Wednesday and Thursday when you go into work early, make sure that you are getting the best price for your ride.
About the Author
Jim Bennett has been with Blue Cab Co. a total of 37 years. As a third generation taxicab operator at Blue Cab in Forest Park, IL, he brings a lifetime of transportation experience to the company. Jim received his B.A. degree in Business Administration and Marketing from Carthage College in 1985. Jim has served as a board member for the industry's largest trade organization, the Taxicab, Limousine and Paratransit Association (TLPA), in Rockville, MD. He is also a member of the Metropolitan Transportation Association.