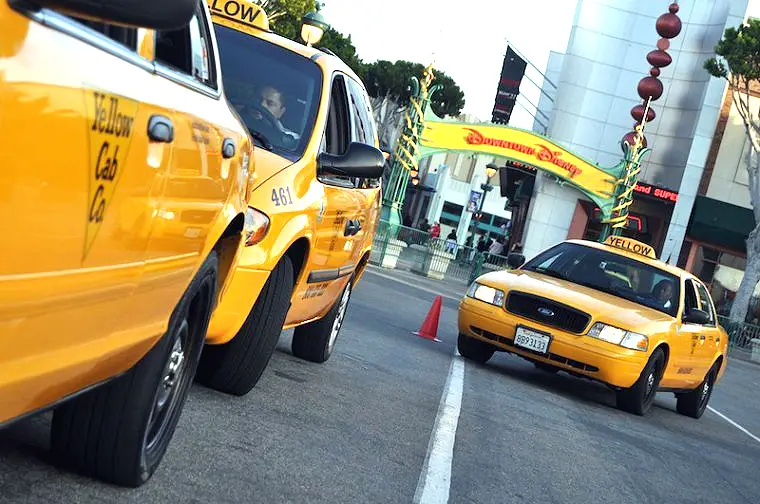 We love how our fans use TaxiFareFinder to continually find the price of their taxi rides around the globe. We are consistently getting feedback through our support inbox, social media, and comments section about how TaxiFareFinder has helped numerous travelers to better plan their transportation expenses for upcoming trips. It makes us happy to hear that our fare calculator is able to help relieve the burden of budgeting for a trip but we also find that many people, while happy they have found an estimate, are upset with the cost that is being calculated.
Travel is expensive and sometimes travelers just have to take a deep breath and spend the money to get from point A to B…but it is not always the case! Our sister site RideGuru may be able to help you save a few bucks on your travel expenses the next time you are looking to cut down on your trip's budget. RideGuru not only calculates Taxi fares but it also simultaneously calculates the fares of all rideshare companies in your trip location area(s). When the results appear, you will be able to see multiple fare estimates across multiple ride platforms so you can pick the option that is cheapest for you.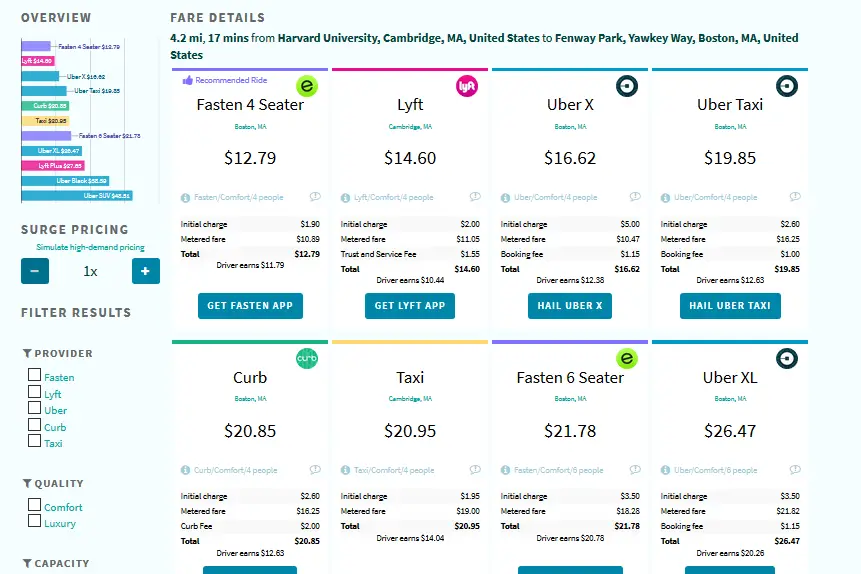 RideGuru also provides the option of 'filtering results' so you can narrow down your ride options by the number of passengers traveling, luxury vs economy, etc. Many times, when people are traveling in a group setting, they take 2 taxis to get around, but RideGuru will show you whether it is more economical to take those 2 taxis or one larger SUV. Often, the SUV rides are cheaper and will save the group money as a whole!
Perhaps the best part of RideGuru, is that once you have found your ride option that best suits your needs, you can hail the car straight from the website…saving you precious sightseeing time!
Happy Traveling!
Save