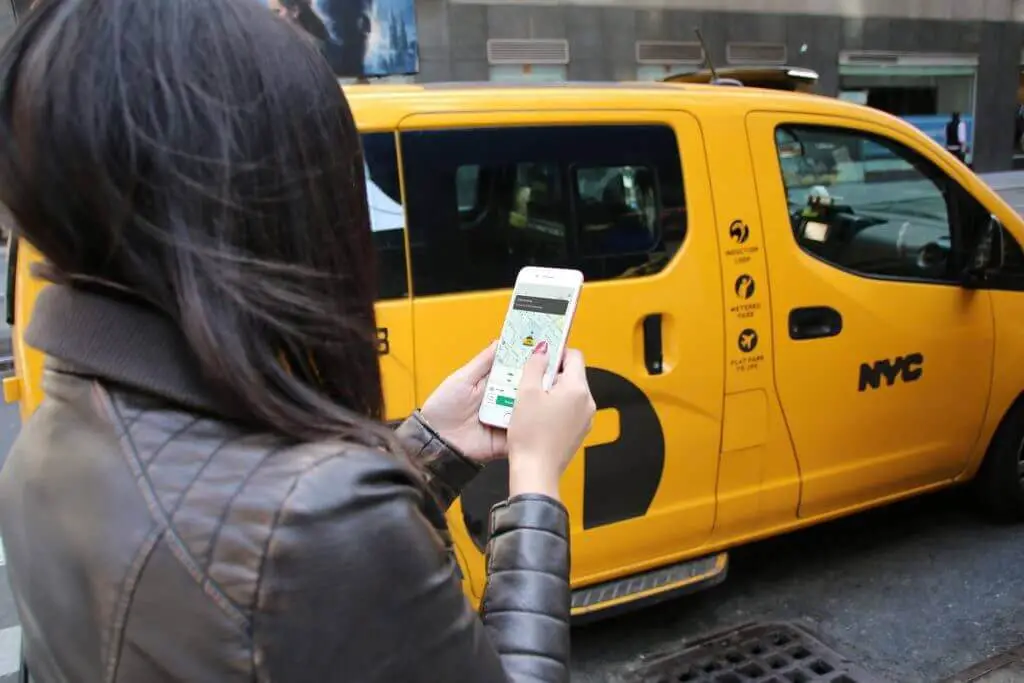 Ever wish you could simply hail a taxi off the streets of NYC but pay through an app on your phone so you don't need to carry any cash or cards with you? Curb, the hailing app for yellow taxis, does just that! With Curb, you can book a ride up to 24 hours in advance or hail one right off the street. If you choose to hail a cab the old-fashioned way, you can use Curb's "Pair & Pay" feature to pay for the cab through the Curb app.
How to Uber Curb's Pair & Pay
To use the Pair and Pay feature, you will want to open the curb app once you are inside your NYC yellow cab. From there, tap on the "Pair & Pay" button. At this point, you will be prompted to enter the 7-digit code that appears on the screen in the backseat of the cab. Once the pairing is successful, your payment will be processed automatically at the end of the ride, just like it would with a Curb ride you book through the app.

It is important to note that "Pair & Pay" may not be available in all vehicles so you will want to check before your ride starts if this is how you plan to pay. Please note that it is possible to see a pairing code in the cab and no option to Pair & Pay in the app, as Curb is not the only service that uses pairing codes.
Where is Pair & Pay available?
While Pair & Pay is available in NYC and a few other locations, it is not currently available everywhere.  If you do not see the Pair & Pay option in the app, you are in a location where this option is not currently available and you will have to pay your driver using cash or with a credit card swiped in the taxi at the end of the ride. 
Also, if you have a Curb promo code to use, you will want to book a ride in advance as promo codes are not valid towards Pair & Pay rides!