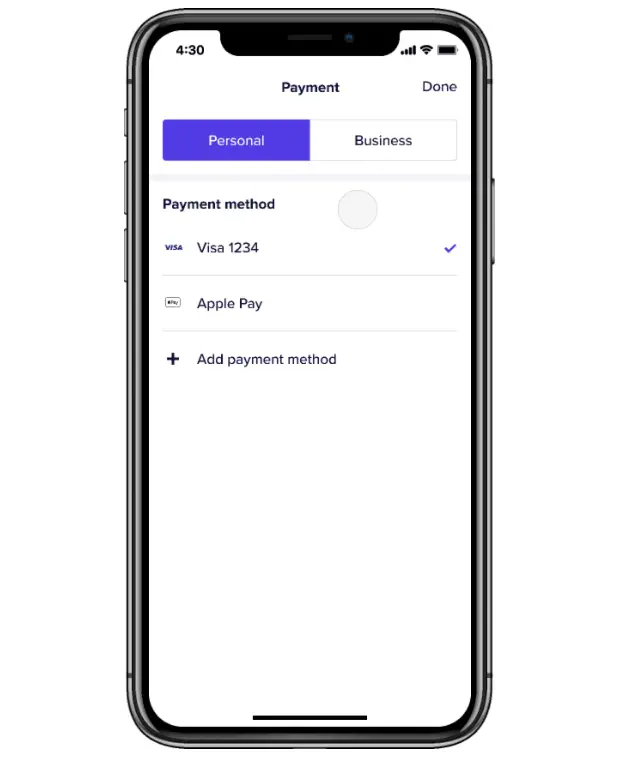 Has your company recently come on board and given you access to a Lyft Business Profile? While Lyft business is very convenient for both receipt forwarding and direct company billing, getting the hang of switching back and forth can take a little bit of time.
Steps for switching between Lyft Business and Personal for Requesting a Ride
Open the Lyft mobile app and enter / confirm your destination
Select the ride type you'd like to request
In the bottom left hand corner, you'll see an indication of which profile you're using and the payment method that will be applied to the ride
Select the payment method in the bottom left hand corner
The 'Payment' screen will pop up
Select 'Personal' or 'Business' to switch between profiles and view payment methods available to you
Select 'Done' in the upper righthand corner
To confirm which profile you're in and which payment method you're using for the ride check the bottom left hand corner again
Select 'Select Lyft' and you're all set!
New to Lyft Business?
Lyft Business is a specialized service that allows businesses the option to provide seamless rides for employees, customers, or guests. There are a few services within the Lyft Business portal that are tailored to different businesses needs such as; Travel, Commute, Events, Courtesy, Healthcare, and Higher Education. For more information check out this article here.