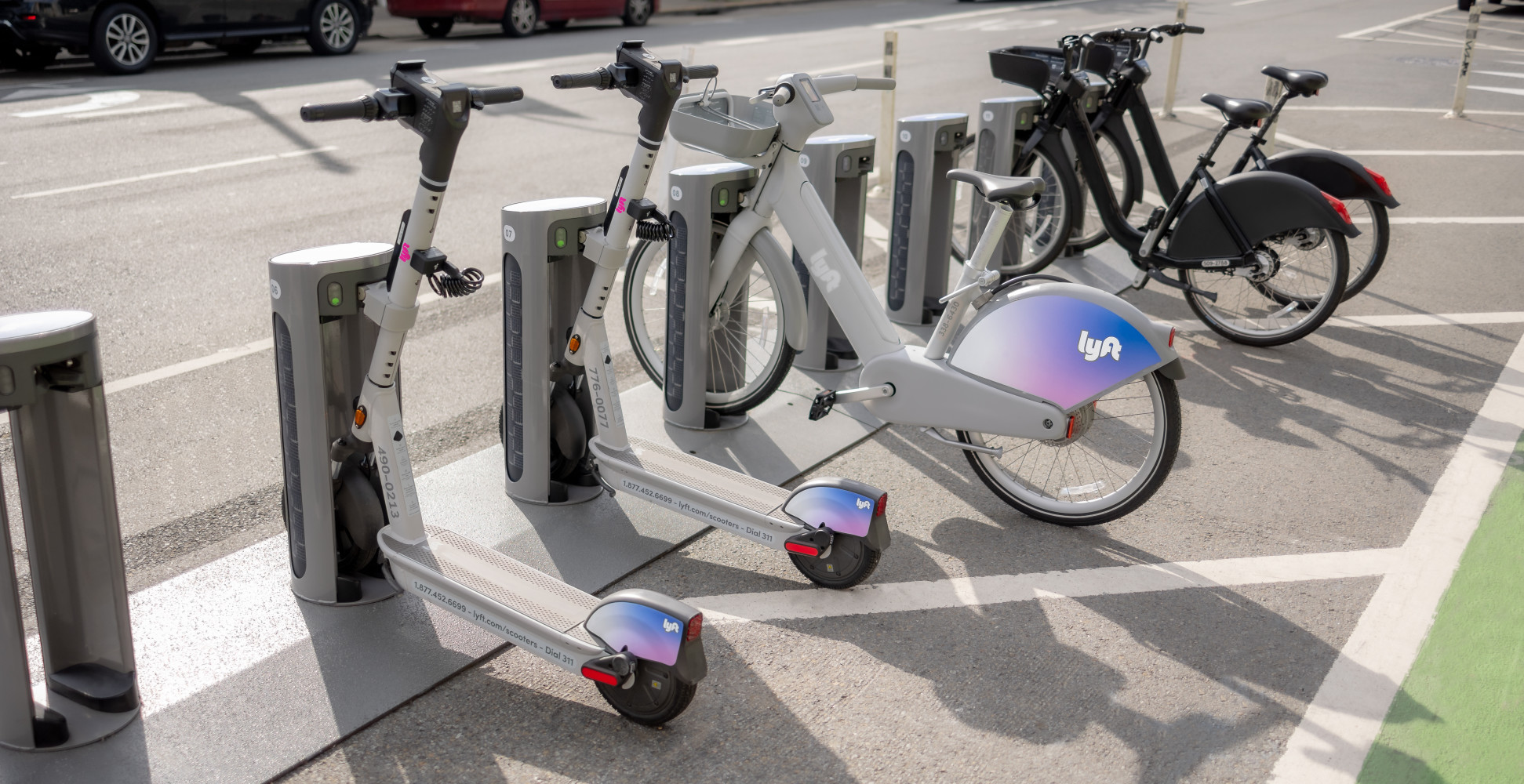 This week Lyft announced their new scooter, featuring improved safety features and a "smoother ride". While we haven't noticed an uptick in station-based bikeshare, Lyft claims that this type of transportation has enormous benefits and through a partnership with Chicago DOT, they hope to really scale the bikeshare marketplace.
David Foster, EVP and Head of Transit, Bikes and Scooters at Lyft, stated, "We've seen the tremendous benefits of station-based bikeshare, which is why we partnered with Chicago DOT to bring scooters into our Divvy station-based ecosystem. This next generation scooter is another leap forward delivering on our vision for the future of two-wheeled transportation, and we believe we're the right company to deliver on it at scale."
With some neat new features such as a phone mount for easy in-ride navigation and sidewalk riding detection, this "next-gen" scooter is an ideal mode of transportation for short distances around the city. Here are all the updates, as stated on the Lyft Blog, that you can expect to see with the newest Lyft scooter.
Safety & Versatility
Parking versatility: Dock and dockless parking options allow scooters to be docked into designated stations or in parking zones to avoid cluttering sidewalks and streets. Audio and visual cues alert riders to restrictions in real-time (no-parking, no-ride zones).
Charging versatility: This new scooter has a 50-mile range and swappable batteries which can be changed in-field to improve system reliability and sustainability – all while keeping riders on the move. Later this year, we'll be releasing a model that is capable of charging in a grid-connected station. 
Sidewalk riding detection: The integrated vision system enables the scooter to perceive road information using machine learning, determine if the rider is in the correct lane, and alert them if they're not.
Comfort & Control 
Phone mount: The new phone holder and charger allows for in-ride navigation and a full battery bar.
Dual handbrakes: Built with safety in mind, the dual handbrakes and active motor braking give riders ultimate control and stopping power.
Turn signals:  Riders can easily signal their next move to others without taking their hands off the handlebars.
Smooth Riding
More power: Riders can start up quickly and zoom along with our mighty motor.
Suspension: No matter where the road leads, the new suspension system helps give riders a smooth ride despite every bump on the road.
New tires: The airless tires with anti-slip tread patterns ensure a reliable ride, increasing vehicle uptime and minimizing maintenance needs.